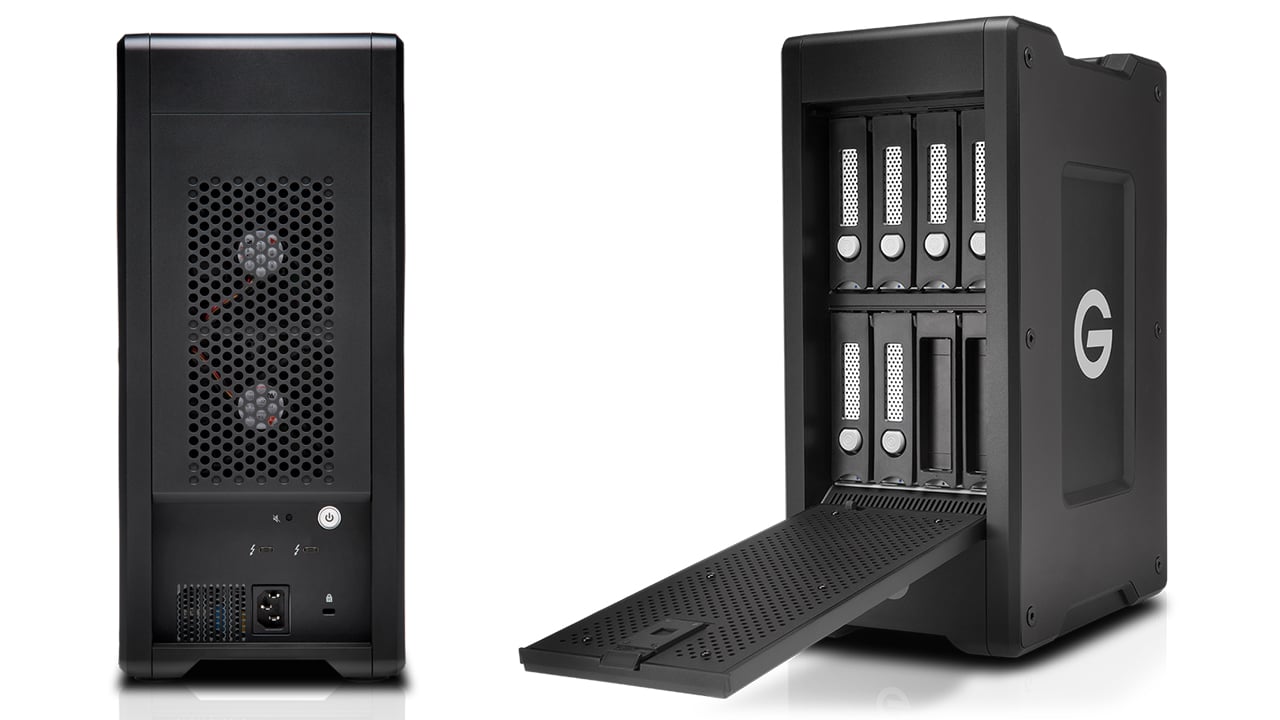 Cinegear 2018: We talk to G-Technology about how SSDs have completely transformed modern post production workflows.
SSD prices have remained stubbornly high for some time now, and it would be easy to think that it is much simpler to use good old mechanical drives. But depending on the work that you do, cost isn't just measured in money, but in time as well. If you've ever sat around at the end of a long working day waiting for your footage to transfer you will be able to relate to this.
Therefore it is important to see the bigger picture. At this years Cinegear we spoke to Michael Gitig, Commander of Intergalactic Business Development (yes we have checked, that really is his job title!) about how SSDs and portable multi-bay Thunderbolt 3 storage products are transforming the way that footage transfer and ingest is handled on a daily basis now.
One thing is certain, SSDs are saving crew time, and the overall convenience of using them would appear to outweigh the outright cost. Watch the video below to hear Michael's views.