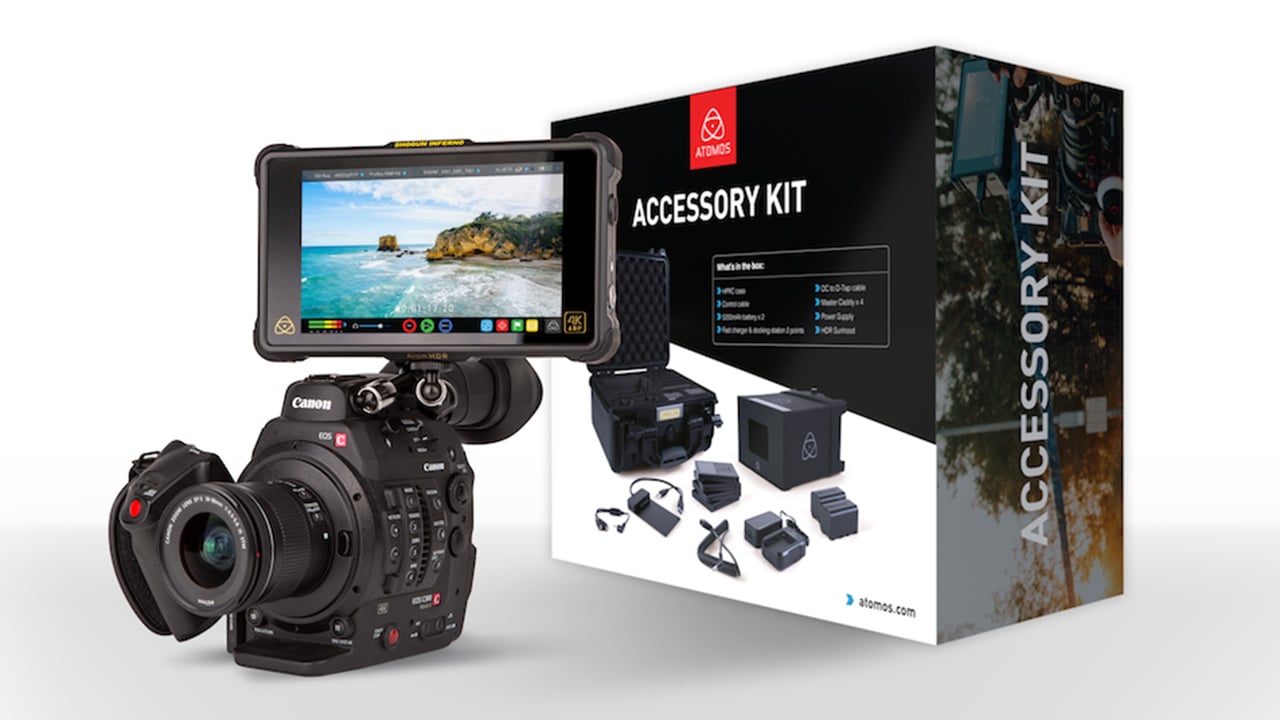 Cinegear 2018: Atomos has just announced a major new update to its Sumo 19 firmware adding some useful new abilities to the device, as well as new camera bundles for Sony, Panasonic, and Canon cameras.
The company has announced that a firmware update to its AtomOS operating system, forthcoming in the next few days, will enable a couple of new abilities for its Sumo19 device.
First on the list is the ability to record 5.7K ProRes RAW from the Panasonic EVA1 over the 6G SDI connection. This in itself isn't much of a surprise since we have known that this ability has been forthcoming since NAB. However this isn't the only new feature that the device is gaining.
The other major new addition is Quad ISO HD recording. Contrary to the naming, this has nothing to do with ISO in the traditional sense. Instead it refers to isolated monitoring and recording from four different sources of HD video. As long as all inputs are from sources using the same resolution and frame rate, the Sumo19 will be able to display all four sources of video simultaneously, and record them to separate streams. Two channel audio is taken from these video sources, however a separate stereo source input can be recorded to channels three and four. Recording in this way does require that the video feeds are all genlocked currently.
In addition to this the Sumo19 user interface has undergone some tweaks to make it easier to access key functions much more quickly and easily.
New limited time discount camera bundles have also been announced by Atomos
Camera kits
In addition to the new Sumo19 updates, Atomos has also announced three new limited time camera kits in conjunction with Canon, Sony, and Panasonic. The deals mean that you can buy a Canon C300 with a Shogun Inferno for $1095 off the normal RRP of the two combined, a Sony FS5 II and Inferno for $645 discount, and a Panasonic EVA1 and the Inferno for $595 off the normal RRP.
What isn't clear however is whether these deals only apply to the US or whether they will be rolled out eventually world wide.
If you are visiting the Cinegear expo this weekend, you can see all the new features in action at the Atomos booth S216, Stage 18 at The Studios at Paramount.