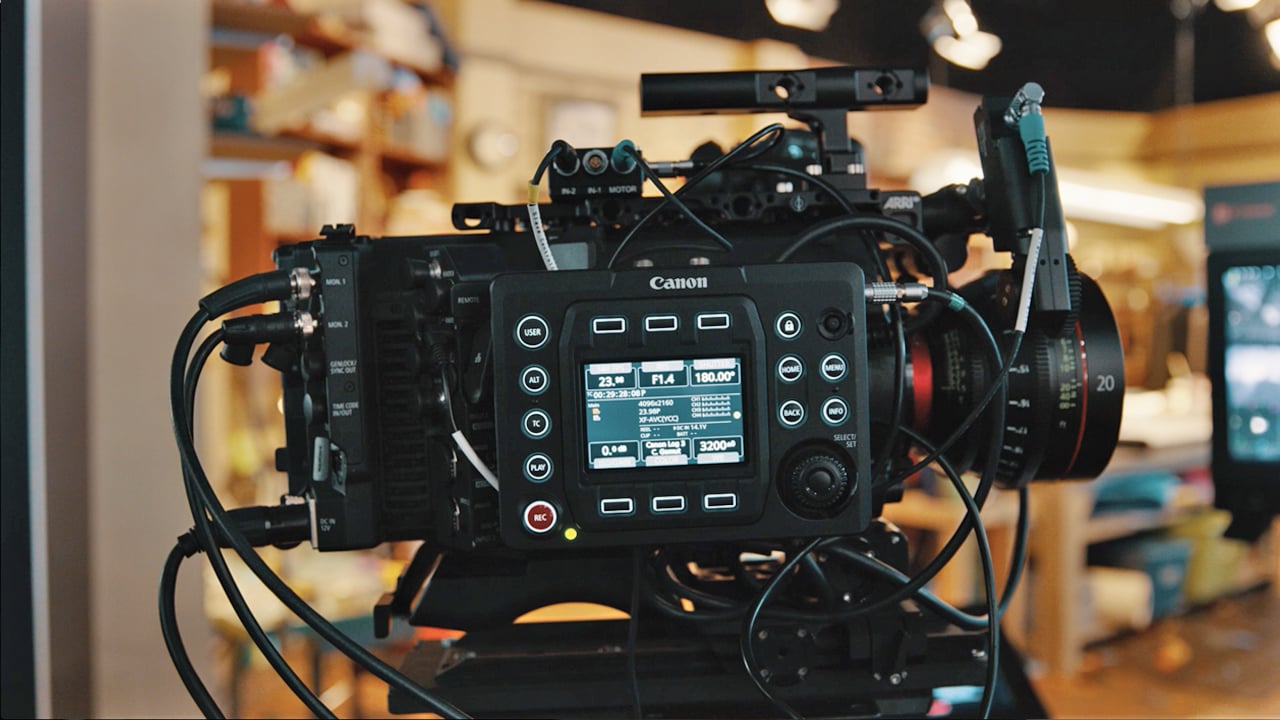 One of the cameras that users wanted to get their hands on at NAB 2018 was the Canon C700 FF. That's Full-Frame to you and I. We found out more from the Canon stand.
The Canon C700 FF is an impressive camera. For one thing it records 4K from oversampling a 5.9K sensor. Oversampling as RedShark readers will know is a very good thing indeed, and holds many advantages. But that's not all. It is possible to record in CinemaRAW form the full 5.9K resolution of the sensor at up to 60fps using an optional CODEX CDX-36150 recorder. Putting the camera into 2K crop mode allows 168fps to be captured, all with a claimed dynamic range of up to 15-stops. SD card slots allow the simultaneous recording of proxy files.
For those who wish to move a bit faster in post, the camera will also record to XF-AVC and ProRes formats.
The C700 FF comes with an EF mount as standard, but this is adaptable using adaptors to both PL and B4 compatibility. The camera can adapt to a wide variety of lenses, and incorporates peripheral illiumination correction as well as chromatic abberation correction. Users of Canon's recent cameras will know just how good the auto focus has become. The C700 FF likewise incorporates the now famous Dual Pixel auto focus system with facial recognition.
More features
Other features include app control from mobile devices, HD IP streaming, support for ACES 1.0, and output for HLG and PQ gammas for HDR monitoring.
Full frame in cinema cameras is becoming quite ubiquitous. The advantages for sensors are clear. Better S/N ratios and much more light sensitivity. There is also an improvement to the look of the picture. That certain something that you can't put your finger on. It'll be interesting to see how this all pans out in the future and whether full-frame ever takes over from S35 as the standard sensor size. We shall see in due course.
In the meantime check out our interview with Stephen Hart-Dyke from Canon Europe about the C700 FF and more of Canon's products at NAB 2018.