Replay: Many films have claimed the title, but "The Story of the Kelly Gang" really was the first ever narrative feature-film. Joe Foster looks back at this film milestone.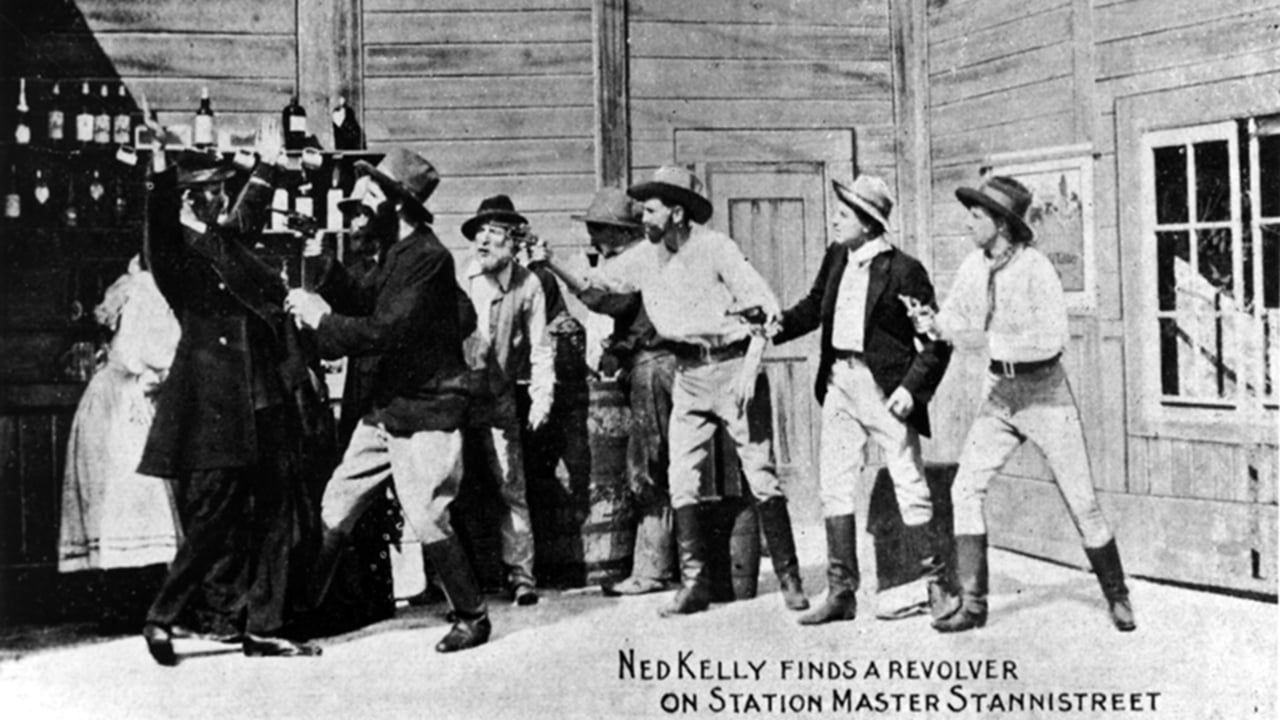 In preparation for making my first pilgrimage to my partner's homeland of Australia to meet her family in person, I've been getting better acquainted with the history, culture, slang and (terrifying) wildlife. Through my research, I came across some fascinating info about a historical and filmmaking milestone. According to the United Nations Educational, Scientific and Cultural Organisation (or UNESCO for short) and the Memory of the World Programme, Australia did in fact produce the world's first feature-length narrative film – beating the United State's highest grossing silent film Birth of a Nation by about nine years and the first Oscar-winning silent best film Wings by about 21 years. Bonzer! (Australian = great!)
Historical disclaimer
So-called historical "firsts" can be a little tricky, with conflicting information and claims, so I wish to note at this point that some do claim that the Australian film "Soldiers of the Cross" was the first narrative film all the way back in 1900. However, it was actually a series of slides, moving pictures, music and a lecture given by director and writer Herbert Booth. Sadly, apart from some glass slides, it is considered lost. It should also be noted that boxing matches which ran for more than 60 minutes do predate this film.
All cleared up? Grouse! (great, terrific)
A milestone
The film milestone in question was titled "The Story of the Kelly Gang" and was released way back in 1906. Although so-called 'simulations of movement' and early film recordings date as far back as 1828 (such as the "Roundhay Garden Scene" – the earliest known motion picture known to survive), this particular film was unique as it ran for around an hour (1,200 metres or 4,000 ft). This may not seem particularly impressive with our two and a half to three-hour blockbuster epics, but back then, this was completely unheard of. It was the longest narrative film the world had ever seen.
The story centres around the true story of the notorious Kelly Gang, led by the infamous bushranger (historical outlaw) Ned Kelly – who, incidentally, had only been dead for about 26 years before this film was made. It depicts the last days of the bushrangers and Kelly's last exploits before his death. The loose narrative was recorded in six scenes, according to a surviving programme booklet. There is even a sequence involving Canadian actor Frank Mills donning Ned Kelly's real armour, generously loaned by Sir Rupert Clark. The dinky-di (real, genuine) armour can now be seen at the State Library of Victoria.
The film was directed by entrepreneur Charles Tait, whose family owned Melbourne's Athenaeum Hall. They were responsible for producing plays and short films and were keen to capitalise on the success of Ned Kelly themed stage productions. Tait used his promoters and even their relatives to play key roles (with some uncertainty and unsubstantiated claims of participation after the film became successful) and his wife's family property as a location. It's almost the equivalent of low-budget DSLR filmmakers today using their friends and family as actors and making use of a mate's flat or house as a location.
A (sad) success
Despite being a rather humble production, The Story of the Kelly Gang was both a commercial and critical success. First debuting in December 1906 at the aforementioned Athenaeum Hall in Melbourne, it played for weeks to packed houses and even went on to tour the rest of the continent for 20 years. Some areas of Australia did actually ban the film and there was even a state-wide ban of all Bushranger-themed films in Victoria in 1912. Despite this, it did go on to tour England, Ireland and New Zealand, bringing in even more profit and fortune. Ace! (Very good).
Sadly, for all its success and historical significance, most of the film, like many silent movies, has gone walkabout (lost, cant be found). Only about 17 minutes survive. Parts of it can be seen on Youtube and other websites for those who are curious to see it for themselves. Give it a burl! (try), history buffs will be stoked! (very pleased).
Tags: Production