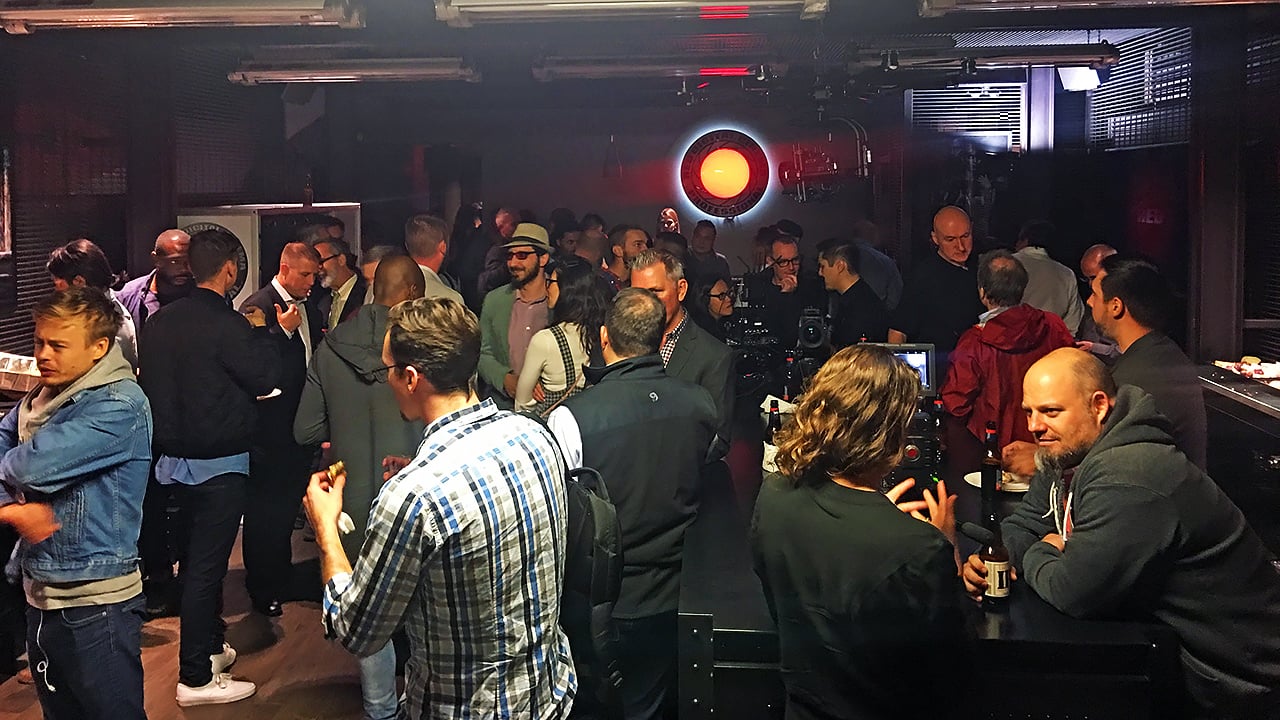 RedShark's New York event was packed with filmmakers.
Last week we held our first RedShark Connect event at RED's showroom and Studio in New York City. We already knew it was going to be good because we "sold out" after only 2 1/2 days. (Tickets were free but places were limited) - and it turned out to be a really brilliant evening.
We partnered with RED, Atomos, Zeiss and G-Technology and there were some fantastic demos of HDR on show. Cinematographer Eve M. Cohen was on hand to give her personal experiences using the kit on show.
RedShark's a successful online publication but we think it's important to meet our readers. And this is exactly what we're going to do.
Watch out for More RedShark Connect events to be announced over the next few months. We'll be at major cities in the US and Europe.