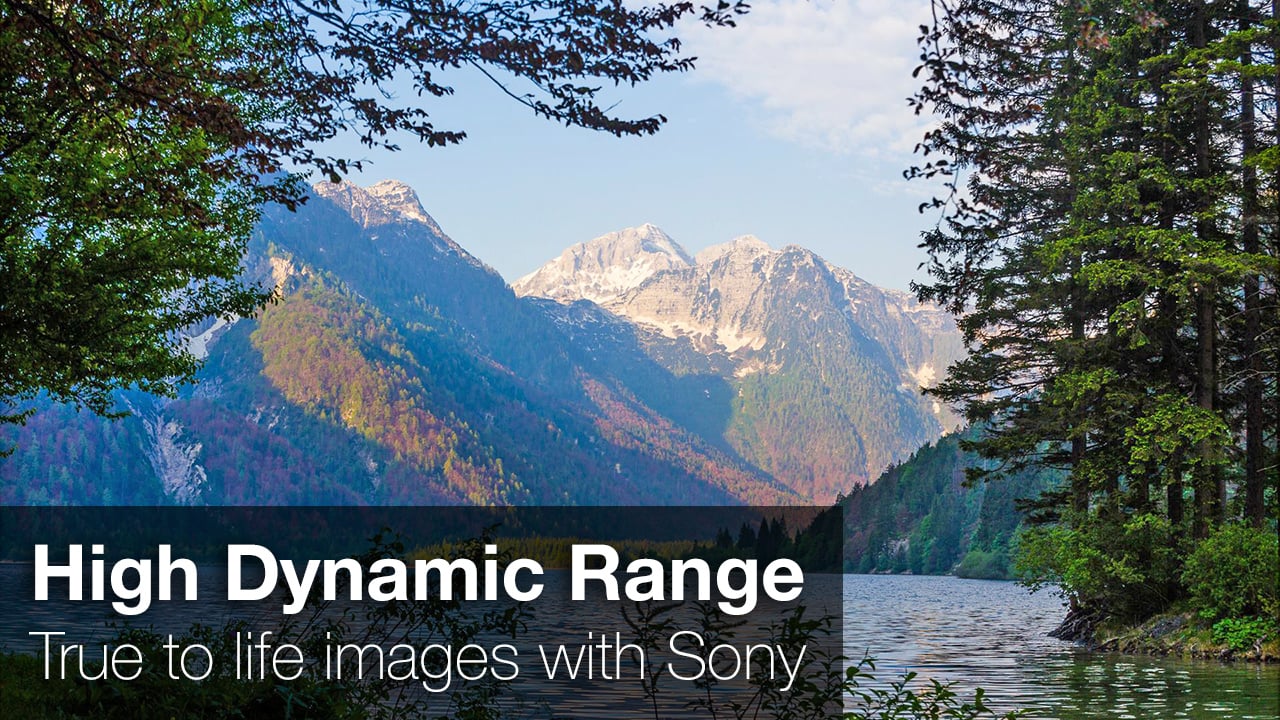 With HDR becoming an essential part of modern workflows, Sony has recognised this with an expansion of capabilities across its professional range of products.
The single biggest advance in TV and video since colour is here. It's High Dynamic Range. And it is arguably even more significant than 4K. While 4K and even higher resolutions are here to stay, HDR is an improvement that is obvious even to the least technically minded. HDR is resolution-independent. It is attention-grabbing. And it allows us to see the best video images we have ever seen.
It's not hard to see why HDR is so important. Conventional displays have a maximum dynamic range of around seven stops. The real world has a range of around 28 stops. That's the difference between starlight and sunlight.
Even HDR displays will never achieve that range of brightness and contrast because they don't have the sun as a backlight. But they don't need to. When shooting video, it's rare for a single scene to require more than 14 stops of contrast. Modern HDR displays can approach this dynamic range — even those that don't offer a useful improvement over SDR screens.
Sony is expanding the HDR capabilities of many of its professional products to meet the growing requirements for HDR content in every production such as the PXW-Z450, PXW-Z150 and FS-5, in addition to adding HDR capability to HDC 2000 series, while maintaining compatibility with SDR production. The company has also taken a decision to support HDR in HD as well as 4K, because HDR gives a massive improvement, regardless of the resolution.
This approach to HDR is helpful to the vast majority of broadcasters that haven't yet upgraded their infrastructure to 4K. It means they can have the advantages of an HDR workflow now, and when they do upgrade to 4K, they'll already be familiar with HDR production.
Sony's methodology is simple and elegant. It uses the already familiar Log mode, SLog3 in its "cinematic" cameras, such as the F65, F55 and FS7M2 as well as the 4K live production cameras HDC-4800, HDC-4300, and HDC-P43.
SLog3 allows the cameras, which are easily capable of capturing video with High Dynamic Range, to output HDR video over a link between the device and a gallery or outside broadcast truck.
SLog3 delivers more than enough information to create a genuine HDR broadcast and, via Sony's HDRC-4000 converter, output to either HLG or PQ HDR delivery formats to those with HDR capable displays. Meanwhile, Standard Dynamic Range is simultaneously produced for everyone else. This Scene Referral concept (SR Live) enables users to deliver stunning HDR content while maintaining the present workflow and system.
The Launch of Sony's HDR monitors, such as the BVM-E171 and BVM-X300 V2 OLED HDR monitors, means that the program directors and engineers can accurately see the results of their work.
Sony's approach to HDR live production is a practical and pragmatic one. It takes state-of-the-art cameras and gives them the ability to output an HDR signal which is then output in both HDR and SDR formats. It's a working solution for now and for higher resolution video in the future.
To find out more about Sony's HDR workflow click here.