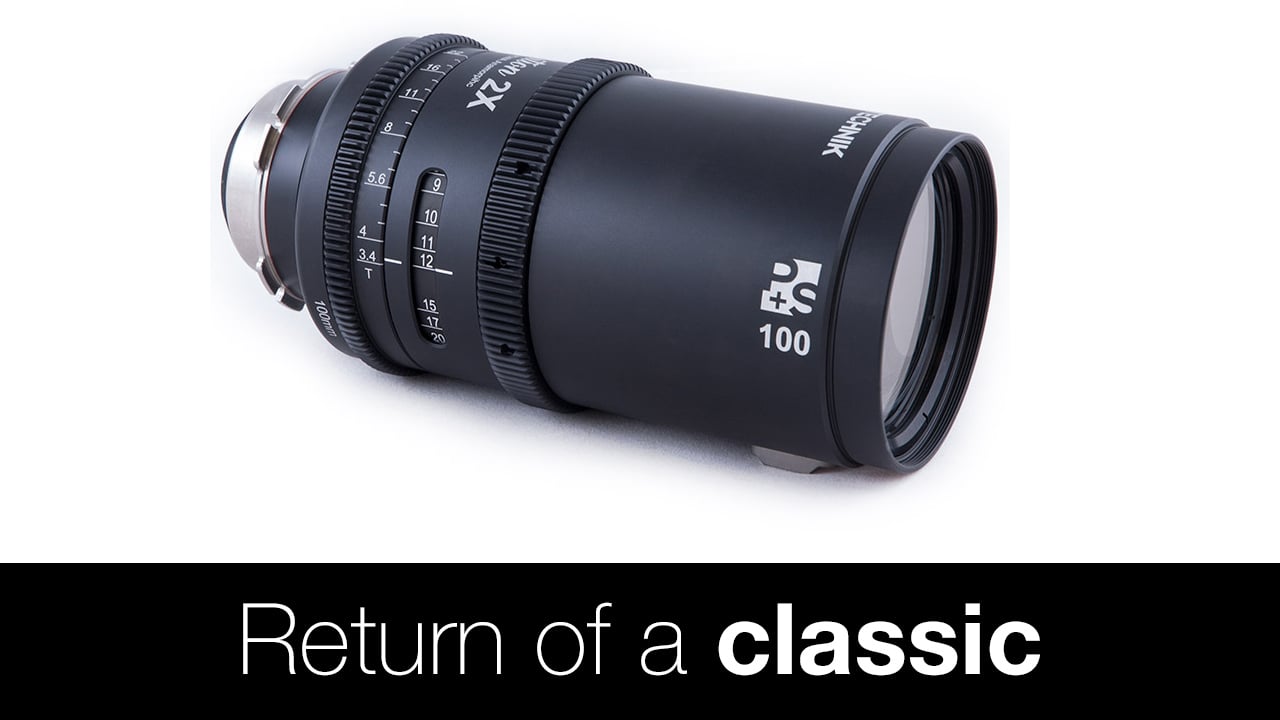 It seems that the film world cannot get enough of vintage glass at the moment. With that in mind P+S TECHNIK has now announced that they are to reproduce the classic Kowa anamorphic lenses.
German company P+S TECHNIK is known for its servicing, rehousing and rebuilding of classic cinema lenses. The company has rehoused hundreds of Cooke Panchro, Schneider Cine Xenon, Kinoptik, Canon K35 and Super Baltar vintage cine lenses, as well as Leica R and Canon FD still photography lenses.
It has now used this optical expertise to produce clones of the classic Kowa anamorphic cinema primes that were last made in the seventies. The company calls the newly redesigned set of lenses the Kowa Evolution lenses.
It is making six different prime lenses available in focal lengths of 40mm, 50mm, 75mm, 100mm, 135mm and a wide angle lens of a focal length that is yet to be announced. The additional wide-angle and 135mm focal lengths have been designed to match the look of the original lens set. They are based on the original optical design of the vintage Kowa lenses, and on the same front anamorphic principles, so they can be made to give that classic anamorphic flare should you wish. The aperture has also been designed so that the bokeh matches the original lenses and the lenses give a 2x anamorphic squeeze like the originals.
Some things have changed, however. While the optics are the same and give that classic Kowa look that is low in contrast and warm in colour, the mechanics of the lenses have been completely redesigned. The new housings are based around modern cam-driven internal focus mechanics, and the focus throw has changed significantly compared to the original Kowa anamorphic. The Evolution lenses offer a 200-degree angle on the focus ring and a 100-degree angle on the aperture ring. There are matching lens gear rings that are consistent across the set at a pitch of 0.8mm mod.
The front diameters across the set are also matching at 80mm, which means they can be easily used with a clip-on matte box and the 77mm threads on the lenses make the use of screw-in filters viable too.
The set is available with the focus scales in either meters or feet.
In addition, the Evolution lenses are equipped with an IMS exchangeable mount and they come with an Arri PL mount set as standard. Also available are Canon EF and Sony E mounts.
P+S TECHNIK is making the lenses available individually so that it should be easy to complete a vintage set or, if you already have a complete set of Kowa Anamorphic lenses, to expand it with the additional new focal lengths.
The lenses are presently available to pre-order at a cost of €14,900 each.
Tags: Production