From the opening days of CES onwards, 2016 was awash with new cameras that pushed every level of the industry onwards to ever greater heights. From the prosumer DSLRs to the rarefied high-end of 8K shooting, here are some of the highlights.
06 Jan
Nikon reveals D5 camera: Full frame, 4K/UHD, ISO 3.28 million

The year opening with something of a bang. Having confidently predicted that CES was a barren zone for caneras, lo and behold Nikon unveiled the D5, its new 4K shooting, low-light full-frame DSLR. Footage broke soon after. http://www.redsharknews.com/production/item/3167-two-shorts-shot-with-the-nikon-d5
07 Jan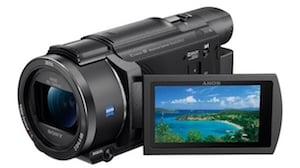 Making our comment about their being no new cameras at CES this year now seem *really* embarrassing, Sony announced a new 4K Handycam, the FDR-AX53.
12 Jan
Phase One launches 100 megapixel camera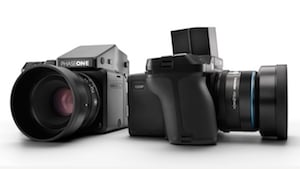 There was plenty of action throughout the year at the extreme high end too: The new XF 100MP from Phase One was just what you imagine it would be: a 100 megapixel camera. And it did, rather enticingly, feature a HDMI output.
19 Jan
Sony FS5 Review: How good is Sony's latest large sensor camera?
In the first of 2016's many camera reviews, we took a look at the Sony FS5, a small yet powerful 4K shooter, and considered its place in an increasingly crowded market. In fact, we didn't just publish one review of it, we did two. Here's the bonus second one: Another look at the headline-grabbing Sony FS5
01 Feb
Canon updates its 4K blockbuster DSLR with the EOS-1D X MK II
February broke with the surprise announcement from Canon of the EOS-1D X Mark II, an update for its four year-old flagship DSLR which both increased resolution and added internal 4K video.
03 Feb
Sony's a6300: Mirrorless 4K & world's fastest autofocus for under $1K
Not to be outdone, soon after we reported from Sony's New York press event where we got our hands on the new A6300 camera and G Master lenses.
11 Feb
The powerful new Panasonic Varicam LT: Top-end features, mid-range price
Half the weight, half the price, two-thirds of the size but with most of the same functionality of its big brother, Panasonic's new Varicam LT was a very good and a very important new Cinema Production camera.
23 Feb
Sony's new PXW-Z150: the camera you should always take with you?
When Sony first unveiled the versatile and extremely capable new 4K PXW-Z150 we said it looked to be just the sort of camera that every camera person wants to have with them at all times. Happily, our review a couple of months later agreed: "It is astounding what Sony has achieved for this price."
17 March
URSA Mini 4.6K now shipping — but without global shutter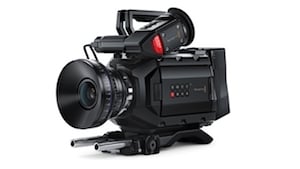 In something of a surprise announcement, not only did Blackmagic Design reveal that the long-awaited URSA Mini 4.6K and Micro Cinema Camera were shipping with immediate effect, but, perhaps more significantly, that their spec had been changed and global shutter had been ditched. This was the cause of some debate...
11 April
Is Lytro's new 755MP, 300fps cinema camera the biggest leap in video tech ever?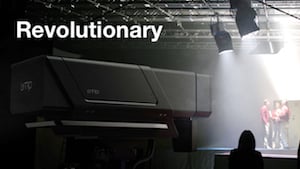 We thought that the new 755 megapixel, 300fps Lytro Cinema system could well be the biggest leap in video technology we have ever seen. It's not just about the spec, it's about what you can do with it.
20 April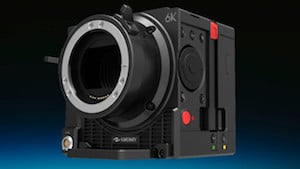 Kinefinity promises new TERRA 6K camera for $6K
It was a quiet NAB on the camera front last year, but China's Kinefinity aimed to bring high-end functionality to budget price points with its TERRA 6K and 5K cameras.
21 April
ARRI upgrades ALEXA SXT and more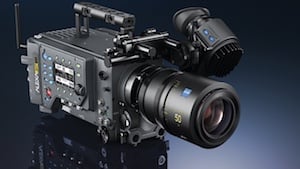 In common with many companies at NAB 2016, ARRI didn't have any single headline grabbing announcement, but upgrades to the ALEXA SXT and AMIRA, alongside two new lenses, were all worthy of serious attention.
02 Jun
The incredible new DXL 8K camera from Panavision
Panavision took the wrappers of the DXL, a new large format digital camera developed with RED and its own Light Iron that looks set to target the likes of the Alexa 65. We were suitably impressed.
28 Jun
Panasonic releases new AG-AC30 handheld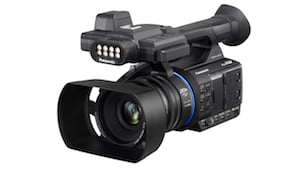 Panasonic's latest handheld billed itself as a semipro shooter for business use with some superb low light characteristics. It had a few other interesting tricks up its sleeve too.
30 July
Surprise RED Weapon 8K Helium S35 Camera sells out within ten minutes!
After a bit of a summer lull, one of the biggest camera stories of the year broke cover in typically left-field style following a blog post on the reduser forum. In fact, there was so much to talk about regarding the Helium S35, both official and leaked, that we set up its own summary page: RED's radical Helium S35 8K sensor: the story so far.
25 Aug
Canon confirms EOS 5D Mark IV spec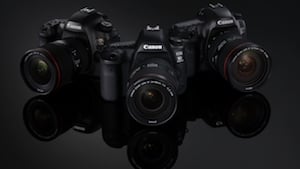 As widely predicted, Canon released details of its new $3499 / £3399 street price EOS 5D Mark IV camera body, and the official spec sheets tally with what had been leaked so far — in other words, that 4K 30fps MJPEG rumour is true.
01 Sep
Canon's surprise new flagship 4K Cinema EOS System: the EOS C700
As not widely predicted at all, amid an impressive spread of new announcements timed for IBC, Canon revealed details of two new flagship models in the Cinema EOS system – the EOS C700 (EF/PL) and EOS C700 GS PL.
06 Sep
Surprise new Varicam from Panasonic: The VariCam Pure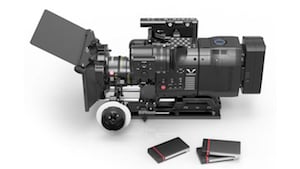 An aside in a press release revealed that Panasonic had been working alongside Codex to deliver a totally integrated and smaller VariCam: the RAW-only VariCam Pure.
19 Sep
Panasonic unveils new GH5 prototype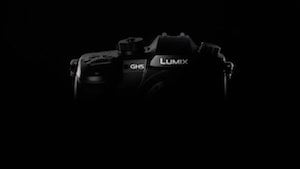 Photokina opened with a flourish as Panasonic announced its new GH5 camera, which would offer what the company says is a world's first 4K 60p/50p and 4K 30p with 4:2:2 10-bit when it is released in the first half of 2017.
20 Sep
Sony announces a99 II 42.4 MP 4K DSLR camera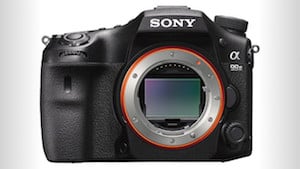 Sony unveiled the successor to the a99, a significant new version of the camera with features that looked like they may satisfy still and video shooters alike.
21 Sep
Olympus jumps in to 4K arena with flagship OM-D E-M1 Mark IIi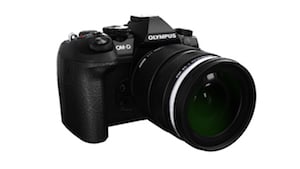 More Photokina action and Olympus decided to enter the 4K race with its new flagship mirrorless camera.
06 Oct
Two important new cameras from Sony: RX100 Mk V and Alpha 6500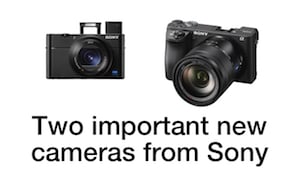 A surprise announcement from Sony in October revealed yet another two new still cameras with extremely powerful 4K video facilities
09 Nov
Just revealed in New York: the new Sony FS7 II camcorder
And finally, on the day that the US woke up to news it had a new President, a new, advanced model of Sony's popular FS7 camcorder, the FS7 II, broke cover at NAB New York.
Tags: Production