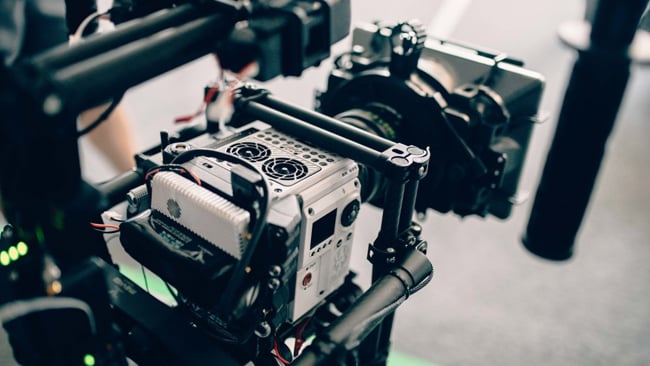 The excitement surrounding the first tangible 8K footage from RED's new Helium 8K S35 sensor has been added to with the twin revelations that the film's director is only nineteen years old, and that the piece was created in the space of 24 hours.
Understandably, there was scepticism around this claim, especially because the film looks so studied and mature. But as more details emerge, it turns out that Jonny Mass really is a prodigiously gifted filmmaker, and that the Weapon camera fitted with the new sensor is a staggeringly good device.
Almost right up to this point, the phrase "working with 8K" has been synonymous with "that's almost impossible". And yet, if a 19-year old — admittedly with a lot of help, of course — can make an 8K film in 24 hours, something massive has changed.
And what has changed is that there's shortly going to be a commercially available 8K camera at a realistic cost (i.e. realistic to buy for many filmmakers) and that workflows exist to edit and post produce efficiently, without a ton of experimental or kludged-together gear.
So, how was this done? How was it shot in 24 hours, and post produced in 8K, complete with a comprehensive colour grade that is key to the story line?
The colour work was done with the help of a LUT library from LUTIFY.ME.
LUTIFY has a full and comprehensive interview with Jonny Mass on their website, here. It's a good read!