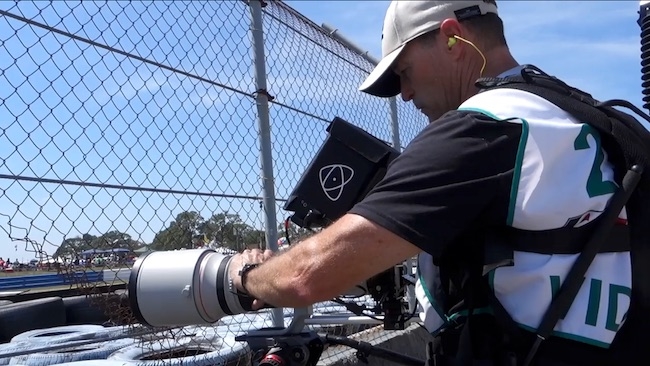 With the pinnacle of endurance motorsport, Le Mans, taking place next month, Porsche has started releasing an absorbing series of videos highlighting its performance at the 12-hours of Sebring in Florida. More to the point, DOP Anthony Arendt needed a compact and speedy 4K combination to shoot it on.
"On one of the very first production calls with the director, Sam Ciaramitaro, he made it very clear that he wanted to be small and fast with a very small footprint and also wanted to shoot 4K for possible big screen opportunities down the line," explains Arendt in a short documentary about the documentary which you can see below.
In the video Arendt details exactly how well the combination of the A7s and the Shogun 4K (especially the new custom shade) performed in some fairly extreme conditions, everything from low light to far too much of it. Yes, we know it's marketing collateral and therefore has to be taken with a slight pinch of salt, but all in all it's an interesting case study on how kit has to perform, and what conditions it sometimes has to cope with, though the course of a major shoot. And the end results, which you can see below, are pretty impressive.
Porsche: The Enduring Bond