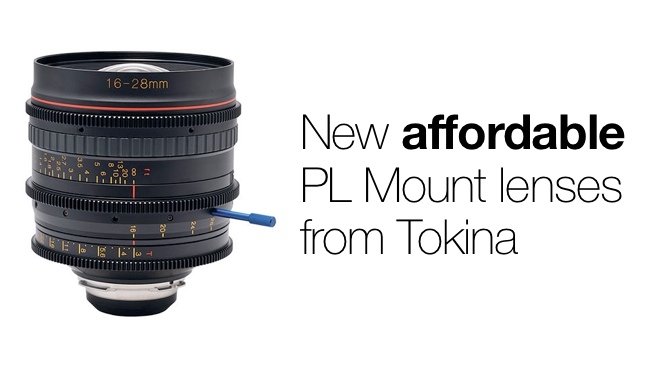 Those who have been awaiting the AJA Cion, and who are not made of money, may now be able to breathe a sigh of relief as Tokina has affordable new PL glass coming in April.
The decision for AJA to make the Cion a PL mount camera at its price range raised a few eyebrows initially, not least from me. The price of PL lenses has always been way out of the league of most owner/operators. So for such an inexpensive camera it has been a bit of a puzzlement as to why AJA settled on PL as its choice of lens mount.
However along with some new adaptors designed for the Cion being announced, Tokina has come up with a much better solution: affordable PL zoom lenses. When I say affordable they still clock in at £4500 each, however this is actually a very reasonable price for what you are getting, and on par with lower priced ENG glass.
What is more is that with the new Tokina glass you will not be paying a premium for the PL mount. Both versions of the lenses, EF and PL, will be the same price.
The lenses for each mount type come in four forms. There's a 16-28mm T3 and a 50-135mm T3. Both of these lenses are available with a choice of distance format, either in metre or feet scale form.
Both lenses have been designed with 4K in mind, and feature all metal bodies with a 114mm front lens diameter with a 112mm filter thread, and 9 blade curved iris design. Both lenses are rated at T3 constant aperture throughout the zoom range and weigh in at 1.5kg.
The 16-28mm lens consists of 13 groups/15 elements and a minimum focus distance of 28cm, while the 50-135mm consists of 14 groups/18 elements and a minimum focus distance of 1 metre.
The new lenses can be expected around April 2015.