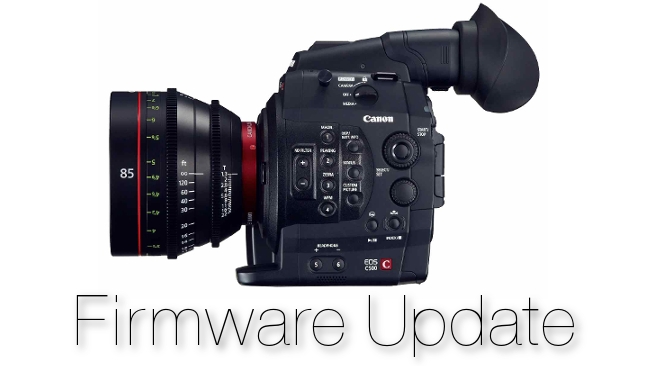 In advance of IBC2014, Canon has announced a free firmware update to its Cinema EOS system and 4K reference display for more efficient 4K production that complies with current standards.
While many camera makers are waiting on IBC2014 to break news about their products, Canon is getting a headstart, or rather, a preemptive strike, by announcing a firmware update that improves its existing 4K workhorse, the Cinema EOS C500, as well as its end-to-end 4K workflow, affecting the DP-V3010 4K reference display and Canon's RAW Development Software.
All about colour space
The big addition to the functionality of the C500 and the DP-V3010 will be in the area of colour space, specifically the ITU-R BT .2020 standard (as dictated by the International Telecommunication Union).The camera and the monitor will have the option to respectively record and display at this new, broadcast compliant setting. Actually, the DP-V3010 will convert ITU-R BT .2020 video to the monitor's native colour space (displaying C500 footage at DCI-P3 or the more common BT .709), but will employ advanced mapping to deliver images with "the widest possible colour gamut and greatest possible accuracy," and will be the world's first 4K pro display to support 48fps playback. And C500 users will be able to utilize new functions in Canon's Cinema RAW Development software for converting between colour profiles and standards.
Cinema EOS C500 users received an pre-IBC present, to be opened sometime in Q4, when the firmware update becomes available. This is a clear indication that Canon is committed to continuing improvement of its existing Cinema EOS cameras. But, given the sitff competition in the 4K camera market, one wonders if this is just Canon's opening salvo in a campaign to reassert its camera dominance, or an example of the company's insistence that its present 4K solutions are good enough (albeit with a few tweaks).
Check out Canon's Full Press Release for the Cinema EOS C500 firmware update on Page Two.
Full Press Release
Canon implements new UHDTV standards and improves 4K workflow with latest firmware updates
London, UK, 4 September 2014 - Canon today enhances its Cinema EOS System and 4K professional reference display with the release of new firmware that will enable more efficient, standards compliant 4K production. Available free of charge, the new updates for the EOS C500, DP-V3010 and Canon RAW Development Software, will significantly enhance workflow during filming and post-production processes.
ITU-R BT.2020 support for EOS C500 and DP-V3010
Canon's EOS C500 4K camera and DP-V3010 4K reference display will now add support for the ITU-R BT.2020 colour space, recently defined by the International Telecommunication Union (ITU). The upgrade will provide a new ITU-R BT.2020 option in the EOS C500 to enable capture of standards-compliant UltraHD (UHD) images, and will further increase accuracy and efficiency in the acclaimed DP-V3010 for professionals working on UHD TV, whether in post or on location. BT.2020 input signals are mapped to the native colour space of the DP-V3010 for output, implementing the latest ITU-specified derivation of luminance and colour-difference signal to ensure that images are displayed with the widest possible colour gamut and greatest possible accuracy.
DP-V3010 upgrades deliver enhanced performance
Already becoming more widely-adopted in Hollywood and other parts of the industry, the ACESproxy transfer standard1 advocated by the Academy of Motion Picture Arts and Sciences will be supported by the DP-V3010 following the firmware update – enabling streamlined colour grading on set and in post-production.
The new firmware will also add support for the Cinema Gamut and DCI-P3+ colour spaces employed by the EOS C500, simplifying monitoring and post-production work. Footage can be displayed using either DCI-P3 or BT.709, with optimised conversion occurring in the display. Further support added includes YCbCr 4:4:4 luminance and chroma sampling used in digital cinema production, while a new peaking function displays a colour outline around subjects in focus, making it easier to judge a point of focus for a shot.
The update makes the DP-V3010 the first2 4K professional display to support the 48 frames-per-second digital cinema frame rate increasingly used by professionals in the industry.
A variety of additional improvements will be enabled via this firmware update, further enhancing the usability and capability of the DP-V3010.
Enhanced Canon RAW Development Software
EOS C500 users will also benefit from an updated version of Canon's Cinema RAW Development (CRD) software. Version 1.3 will help to simplify EOS C500 4K RAW workflow, featuring transform functions for converting Cinema Gamut or DCI-P3+ colour spaces to highly versatile industry norms such as ITU-R BT.709 and DCI-P3. The ability to output footage using standard colour spaces will enable users to save time on set by previewing footage on existing monitors.
Added support for Edit Decision Lists (EDLs) will also help to streamline RAW workflow. EDL files created during an offline edit can now be used to 'develop' (de-bayer) specific RAW files required for the final sequence - thus reducing the time required to convert content as well as the storage space needed for back-up and archiving, making it more efficient to view the day's work more quickly.
Greater efficiencies with Canon RAW Development and Intel graphics
Canon RAW Development v1.3 will also benefit from a collaboration with Intel®, first announced in April 2014, that will help to make shooting in 4K RAW a simpler proposition on-set. The upgrade will offer improved performance thanks to the Intel® Integrated Native Developer Experience RAW Media Accelerator, enabling faster development of 4K Cinema RAW data when using a laptop equipped with Intel® Iris™ Pro Graphics, along with drop-free preview playback of the resulting 4K footage3.
When used alongside a suitable NLE, the combination of CRD v1.3 software and Intel® GPU Iris™ Pro Graphics-accelerated RAW image processing provides a mobile 4K RAW workflow that can incorporate editing, development, playback and output from a single suitably specified laptop.
Operational improvements
The update will also enhance the white balance control of both the EOS C500 and EOS C300, following requests from professionals in the industry.
Availability
The updates are expected to be available to all existing customers in Q4 2014. Products supporting the ITU-R BT.2020 colour space will be on display at the company's booth (Hall 11, Stand E50) during the International Broadcasting Convention (IBC) 2014, held in Amsterdam, the Netherlands, from 12 to 16 September.