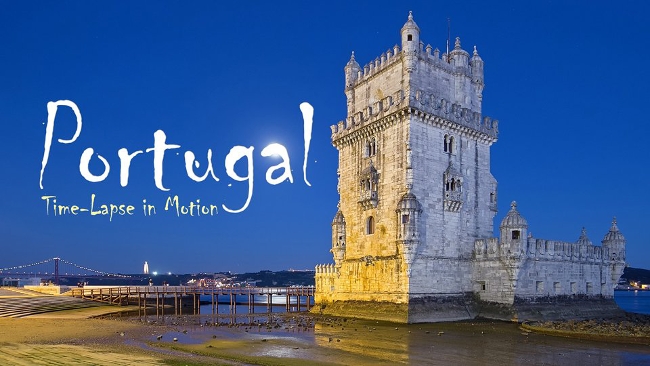 An interesting take on hyperlapse through the hyper-speed vision of Kirill Neiezhmakov.
It seems every couple of weeks, a new hyperlapse or timelapse surfaces of an exotic locale. Recently, we shared a timelapse of Pyongyang, North Korea, that we suspect didn't really reveal its subject, unless the fast-paced depictions of normalcy can truly be believed. I'm probably expecting too much from that 'hyperlapse'; it's likely beyond the scope of the filmmakers to elucidate the daily lives of people living in an almost entirely closed society.
Of course, it's not necessary for these visual travelogues to arrive at some earth-shattering truth. It's enough if they're pretty, fun, and provide a flavor of the place.
In that vein, check out the hyperlapse below from director Kirill Neiezhmakov that gives us a fast, bright taste of Lisbon, Portugal, with some shots of Sesimbra thrown in. Neiezhmakov is making quite a name for himself in the hyperlapse world with his award-winning Moscow timelapse (on Page 2). His follow-up is a nice piece of work made on relatively modest equipment:
Canon 60d, 550d
Sigma 10-20 mm 4.0-5.6
Samyang 8 mm 3.5
Canon 17-55 mm 2.8
Canon 70-200 mm 4L
Vanguard Alta Pro tripod
GoPro Hero 3
Konova K5 motorized slider
It's the same old story: you really don't need the latest camera if you know how to get great results with the one in hand.
Here's the Portugal Hyperlapse. And check out the Neiezhmakov's Moscow Timelapse on Page 2.
Neiezhmakov's Moscow Timelapse
Tags: Production