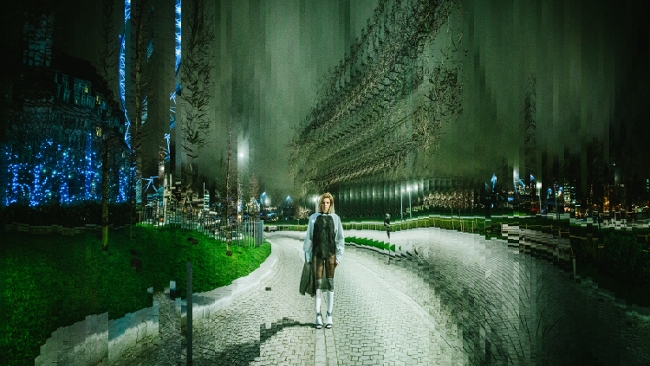 Once again, ingenuity, creativity and hard work trump budget, as exhibited by an impressive new music video for Jennifer Davies' Lapse of Time, from director Maxx Peter and timelapse photographer Paul Richardson.
At RedShark, we love celebrating excellent examples of micro-budget filmmaking, especially when ambition and technical execution results in a work that exceeds reasonable expectations of a production at that level. We recently received an email from a young U.K. director, Maxx Peter, promoting his latest music video. A collaboration between Peter and timelapse photographer Paul Richardson, the music video for Jennifer Davies' Lapse of Time is a testament to what's possible with a concept, a small, dedicated crew, and £500.
The crew shot three nights in London and a day in the Welsh mountains with a Magic Lantern hacked 5D Mark III, utilizing the intervalometer function, while Richardson "cycled over 200 miles around London carrying over 20kg of gear and...shot around 20,000 photos with his Canon 6D." For the green screen section, they recorded Davies' performing the song at 75% speed, with the idea that speeding it back up to 100 would help that element match the motion timelapse backgrounds. Finally, they assembled and finished with Final Cut Pro X, Adobe After Effects, and Blackmagic DaVinci Resolve.
According to Maxx, "Overall, I think the video really goes to show that if you're prepared to put the hours in and work incredibly hard then you don't need a massive budget, huge crew or trailers full of equipment. It was a proper team effort and I'm extremely proud of what we achieved."
Check out the music video below. Even if dance pop anthems are not your cup of tea, it's still worth a view for the visuals alone.