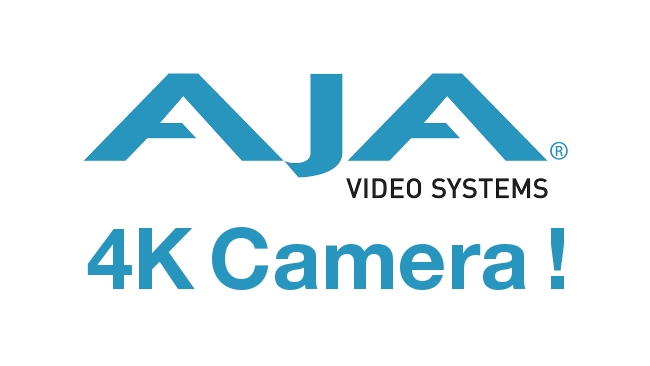 Following in the footsteps of Blackmagic Design, digital interface-maker AJA is debuting CION, a 4K camera, at NAB 2014.
It didn't take long for NAB 2014 to yield some surprises. First, Sony's announcement of the A7s, a 4K (HDMI output) full frame DSLR, hit the convention. But then another bombshell dropped from an unlikely source.
As reported by NoFilmSchool.com, I/O specialist AJA is apparently entering the rapidly-crowding 4K camera market, debuting the CION, a 4K camera priced at $9,000 USD, with some pretty impressive advance-specs. It makes sense; like Blackmagic before a year ago, AJA can leverage its expertise in data interface and signal processing to enter the camera market at a position of strength. AJA has always positioned itself as a premium brand, so it's interesting to view the final specs as an indicator of AJA's vision of the future of image acquisition. AJA's solid reputation in the industry makes them an immediate player. According to Juan Salvo (Twitter: @J_salvo), the new 4K camera will feature a global shutter, high frame rates, PL-mount and Thunderbolt connectivity.
We'll be at the AJA press breakfast tomorrow when we'll be able to verify this story and bring you the details if it's correct
Here's a pic, courtesy of Kevin Fitzgerald (Twitter: @BrownEnvelope):