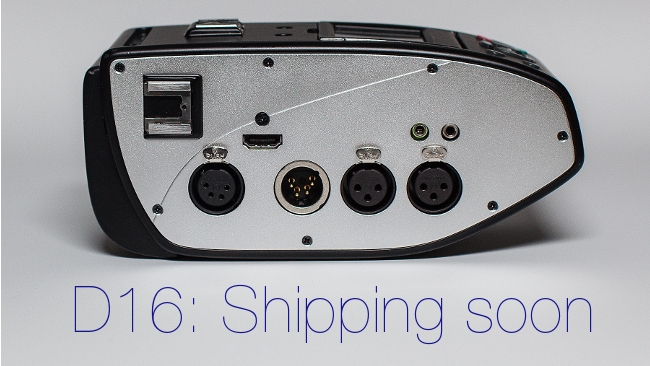 A recent blog post from the folks behind the Digital Bolex eludes to an on-schedule release of its long-awaited camera.
Digital Bolex, the 2K RAW camera that made a big splash with its successful Kickstarter campaign, may be just a few weeks away from shipping the first batch of units to those very patient early adopters.
According to this Digital Bolex blog post from product creators Joe Rubinstein and Elle Schneider, they foresee making good on their most recent release schedule: "we are confident we can deliver cameras in the coming weeks, to stay on target of the six weeks ballpark we announced the last week of September." It's great news and an equally great read that touches on their manufacturing process, color calibration and sound tests. You may even discover why they decided to do this:
Originally, the product was estimated to be delivered in August 2012. Since then, new cameras have arrived on the scene at or below the D16's $3000 price tag, most notably the Blackmagic Cinema and Pocket Cameras. We'll get our hands on one at release to give you our take on the camera, from unboxing to first footage and beyond. Keep checking back with RedShark for more news on the Digital Bolex and whatever else is coming down the pike.