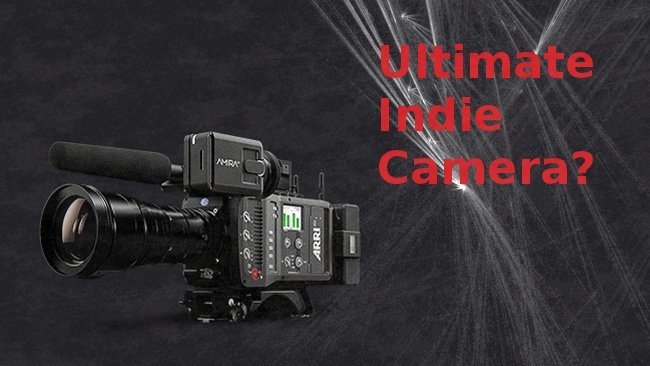 Could the Amira be the ultimate indie digital cinema camera?
Yesterday I wrote an article describing the Arri Amira as an "Interesting Development", but it seems to be fast turning out that I only had half the story. As Arri slowly leaked out further details of the camera it's becoming apparent that the Amira is going to be a pretty big deal. In fact late last night I even discussed with the editor whether we should pull the article I had already finished and completely re-write it given the extent of what was now becoming apparent.
Arri have now released a showreel to demo the camera but also a tour of features which reveals not only that there are interchangeable lens mounts but also that one of the mounts available is a canon EF mount!
This along with the fact that the camera uses CFast 2.0 cards for storage (CFast is a newer version of compact flash based on SATA instead of PATA) would seem to suggest that Arri are pitching this camera at a far lower price point than I might have imagined which puts a very different spin on things.
Not the new Alexa

It's interesting to note that Arri are making it very clear that this isn't the new Alexa, firstly because that may suggest there IS a new Alexa on the way but also because they seem to be suggesting that the camera is so close to the current Alexa that people might get confused!
If, as it appears, this camera is going to be a much lower priced camera based on Alexa technology, it clearly also makes you wonder if Arri are prepared to do this, because there is a whole new generation of Alexa cameras on the way. Arri have already made it clear that there is a 4K Alexa in the pipeline and perhaps the new generation of Alexa cameras are going to be with us sooner than we think!
Rumors

Regardless of what is coming down the line however, it looks like the Amira is going to fly off the shelves. There are a lot of rumours flying around right now, ranging from "The Camera will be in the Sony F55 price range" to "the camera will be as little as $25,000" Whatever it turns out to be, it would appear that the camera is going to be significantly cheaper to buy than even the lower cost Alexa HD camera, especially once you take into account the cost saving of being able to use Canon EF mount lenses instead of standard PL mount lenses. There is a B4 mount available at launch too (although I'm not quite sure how 2/3" lenses are going to work out with the Alexa sensor, I'm guessing Arri have a solution to that) and it's possible that a Nikon mount might even emerge for the camera in the future. So we are looking at the possibility of the much loved Alexa look at a price far lower than has been possible so-far.
Based on what we know now, I would be surprised if the Amira doesn't come in at a price that is accessible to the higher end of the indie digital cinema market. In which case, to describe it as an "Interesting development" is a vast understatement.
Check out the Amira videos after the break