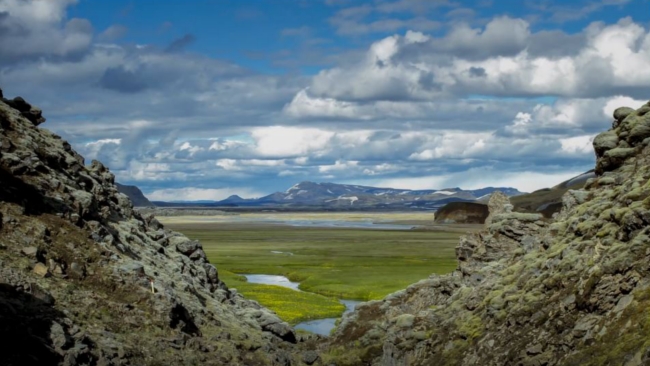 While you may be feeling the itch to upgrade your camera, this timelapse short of Iceland's natural vistas proves that your old gear still has plenty of life
For the video camera market, there's a real and papable excitement these days. Everyone seems to be in a big rush to upgrade his-or-her kit. Is 4K the way to go? Is 2.5K good enough? What about 1080 HD RAW?
I realize there are plenty of great choices for upgraders, and even more on the way. Sony, Canon, Panasonic (eventually), JVC, Blackmagic and KineRAW have all released or are prepping cameras to pique your interest. But, let's pretend for a moment that you either can't or don't want to upgrade right now. Would it be the end of the world?
Alone in Iceland with a Canon 7D
Vimeo user André Öberg recently uploaded the stunning Alone in Iceland, a timelapse short captured mostly with the Canon 7D, with an assist from the GoPro 3 for a handful of car mounted shots. Upon watching the gorgeous images of this video, you have to remind yourself it was made with camera that's been on the market for 4 years. It just goes to show you: no matter your camera's age, there is really no substitute for talent and skill. Your old camera is just as good as it was yesterday. And odds are that you're a little better.
And here's some Icelandic TimeLapse