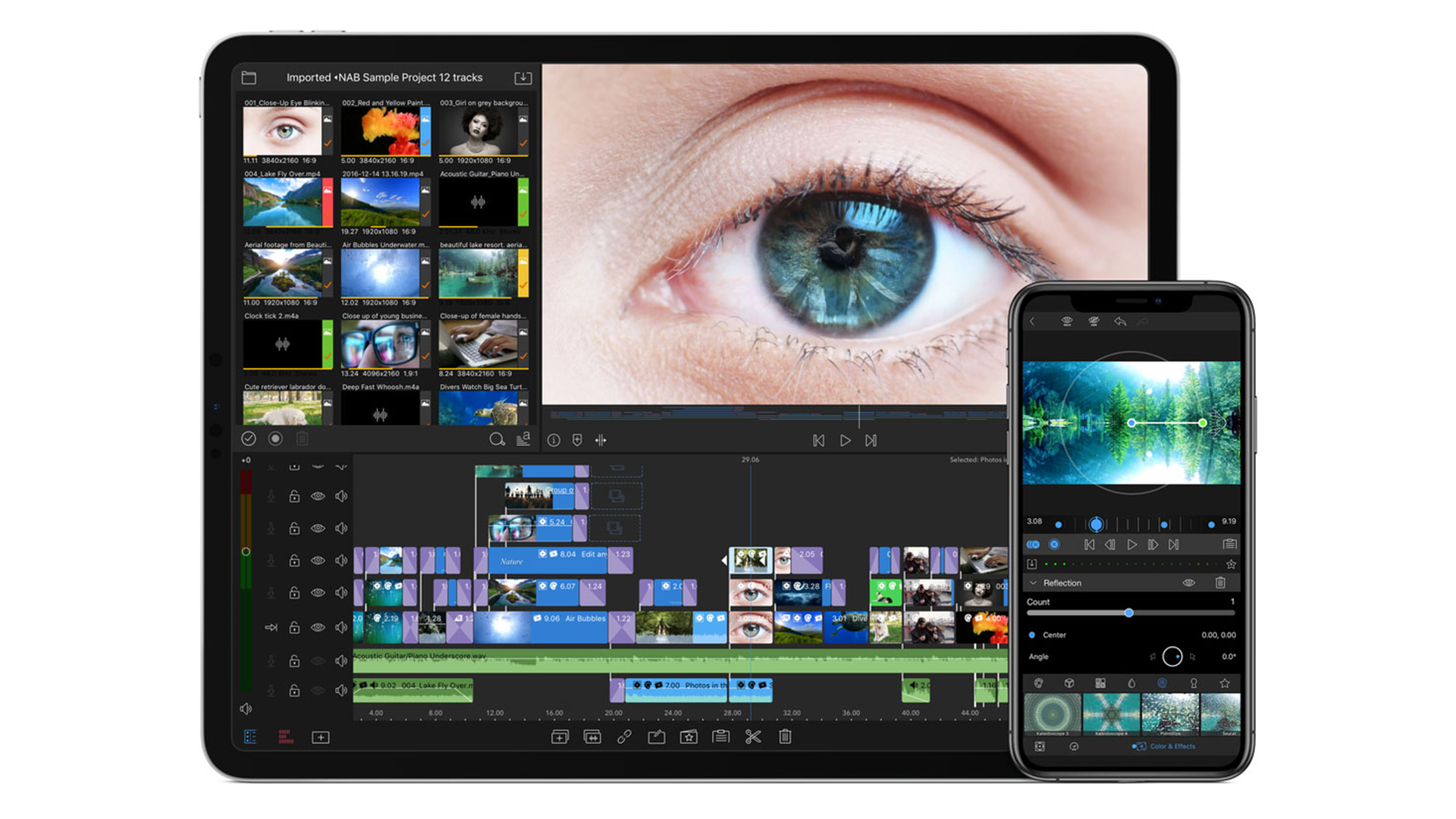 With the latest LumaFusion update you can now shoot and edit on your iOS device and then export and finish in FCP X. Mobile editing just took another step forward.
LumaFusion is a popular and powerful video editing app for iOS, and the company behind it just announced support for XML export to Final Cut Pro X with the version 2.2 update, and is an in-app purchase of just $19.99.
It's amazing that a film or video project can be shot and edited on an iOS device, such as the new iPhone 11 Pro or an iPad. With apps such as FiLMiC Pro to film and LumaFusion to edit, many mobile filmmakers are skipping the expense of buying or renting a camera and edit system, and just doing it all on one iOS mobile device.
Luma Touch released version 2.0 of LumaFusion in 2019, and the new features made for a powerful NLE for iOS:
A new User Interface with track headers to lock, hide or mute all tracks, and new vector icons.
View the entire timeline, and jump to any point in the timeline with a touch.
12 tracks (6 video and 6 audio, plus another 6 audio tracks).
4K video supported, in real-time.
Support for GNARBOX 2.0 SSD and improvements to GNARBOX 1.0.
Frame rates of 18 to 60 fps, plus 29.97 and 59.94 fps.
A price of only $29.99 USD.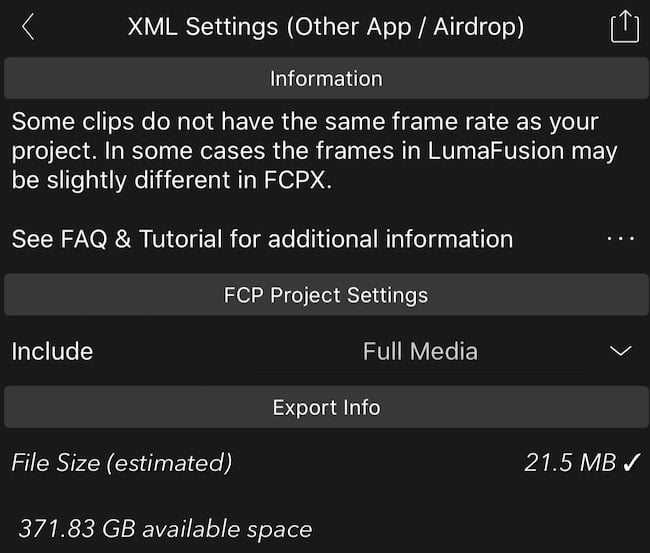 With the 2.2. update, the company added FCPXML support, which allows editors to export an XML file made specifically for Final Cut Pro X, so editors can open their project and timeline in FCP X to continue editing and finishing their project. This is a one-time, in-app purchase that costs only $19.99, and is really worth considering for LumaFusion users.
Keep in mind, the XML files you can export are meant specifically for FCP X, and the company says it may not open in other NLEs. And not everything will translate perfectly from LumaFusion to Final Cut Pro X. However, Luma Touch promises as the XML Export feature continues development, other NLEs will be supported.
Check out this video from Luma Touch, which gives some great details about the 2.2 XML to FCP X update:
If you already edit with LumaFusion, or are considering it, and edit with Final Cut Pro X, the in-app purchase will be a worthy investment. While you can edit and finish a project on LumaFusion, FCP X offers a variety of tools that allows an even more powerful editing experience. You can learn more at Luma Touch's site.
Tags: Post & VFX