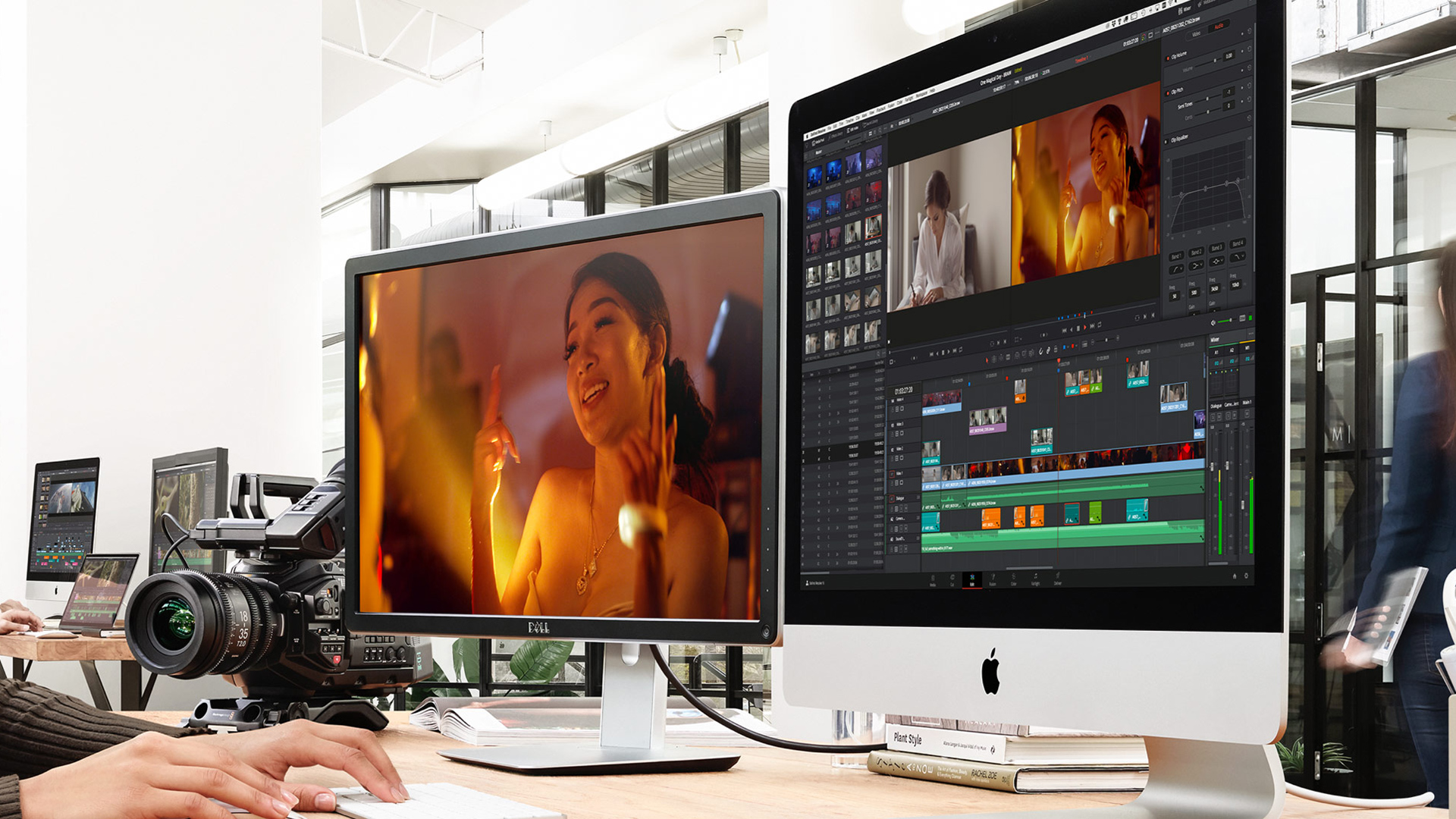 Blackmagic DaVinci Resolve has been updated with some practical and user requested new features.
I've just finished installing Blackmagic's latest update to DaVinci Resolve, dubbed version 16.1.2
Below you will find the full list of fixes and improvements, but I wanted to highlight features which users have been requesting since last NAB's introduction of Resolve 16.1
We've featured the Cut Page in a number of articles and tutorials and among the critiques of the Cut Page has been cumbersome editing without Blackmagic's dedicated editing keyboard. Many of us also wished for audio or video only editing on the Cut Page.
Blackmagic has responded in version 16.1.2 with audio and video only editing on the Cut Page. Additionally, the Cut Page UI now has in/out buttons.
Both the Cut and Edit pages now can play audio while trimming.
Resolve 16.1.2 and Resolve Studio 16.1.2 are available for immediate download on BMD's site.
What's new in DaVinci Resolve 16.1.2
Support for additional audio track formats for IMF and DCP renders
Improved decode and encode performance for Kakadu DCP and IMF formats
Support for CUDA based R3D with the latest RED SDK on Windows and Linux
Adds Blackmagic RAW support for latest Blackmagic URSA Broadcast update
Support for new audio only and video only editing modes on the cut page
Added in and out buttons in the user interface on the cut page
Support for audio playback when trimming on the cut and edit pages
Improved zoom buttons for the timeline on the edit page
Improved smart indicator in the cut page for when using in and out points
Viewer resize icon on the cut page now correctly resizes the whole viewer
Cut page divider between timeline and viewer can now be moved via the divider
Close up edits in the cut page now vary the close up from 20% to 40% randomly
Search dial is more responsive when using the DaVinci Resolve Editor Keyboard
Removed auto jog mode on scroll with the DaVinci Resolve Editor Keyboard
Better responsiveness using shuttle with the DaVinci Resolve Editor Keyboard
Double press to clear in and out on the DaVinci Resolve Editor Keyboard
Improved performance in collaborative projects with multiple DaVinci systems
Support for monitor name in the workspace menu display options
Support for copy/paste in Dolby Vision mid tone offset values between clips
New scripting APIs to move media items, LUTs, markers, copy grades and more
Now uses 2 up view in sync bin when using live overwrite editing
Fixes a bug that caused the clip dividers in the source tape to scroll with audio
Opening the media folder in the cut page will re-sync to that folder contents
Multiple performance and stability improvements
Tags: Post & VFX