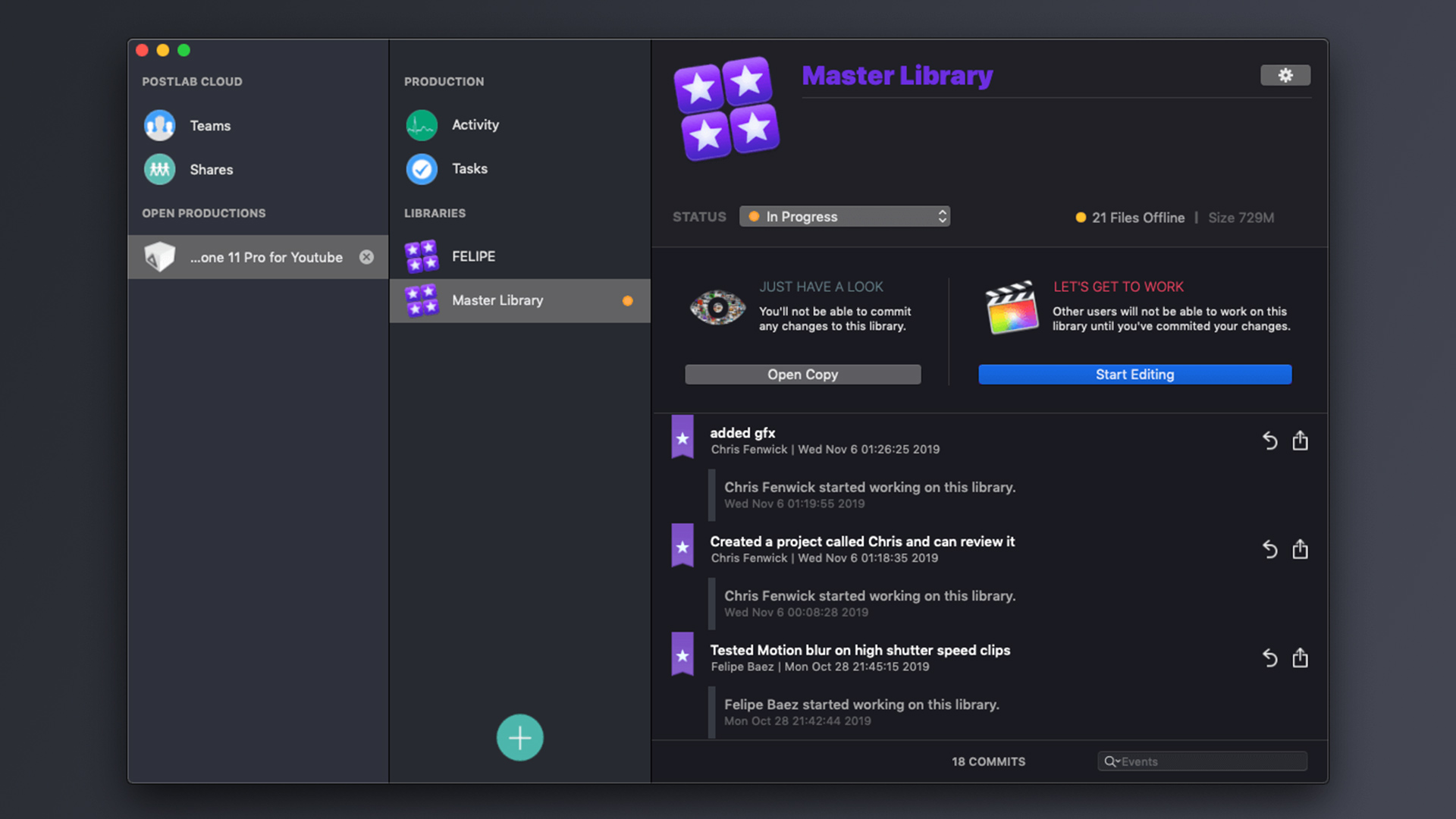 FCP X isn't known for it's collaborative workflow. In fact it doesn't really have one. But that's about to change, with Postlab.
Postlab is a new collaborative workflow tool for FCP X. The basic premise is that it lets users of the software share libraries between team members, and it can track and save changes, as well as making sure that no more than one person is working on the same library simultaneously.
When Postlab detects that a change has been made, it will then save the updated library as well as asking that user to describe what they have done. If a library is opened, all other users of that library are notified and are no longer able to open that library until it is closed.
Whilst Postlab does work through the cloud, it isn't a service like Dropbox etc. The software works off a local copy of the library, or one that has been downloaded from its servers. When libraries are shared, Postlab downloads the most recent version, but previous ones are available with all changes being tracked. Unlike a service like DropBox, Postlab is entirely dedicated to the handling of purely FCP X libraries.
The service is available in three tiers. Postlab ($99/y), Postlab Pro ($149/y), and Postlab Server (249 per user per year plus a maintenance fee of $1000/y per server instance).
Each tier dictates how many libraries are supported. The base Postlab tier caters for up to 25 libraries, while Postal Pro allows up to 250 libraries and comes with 100GB or document storage, along with organisational tools such as folder sharing, comments, tasks, and statuses.
Postlab Server allows over 2500 libraries, 1TB of document storage and granular access management.
Postlab is currently on offer with 30% until the end of 2019.
For more information visit the company's website.
Tags: Post & VFX