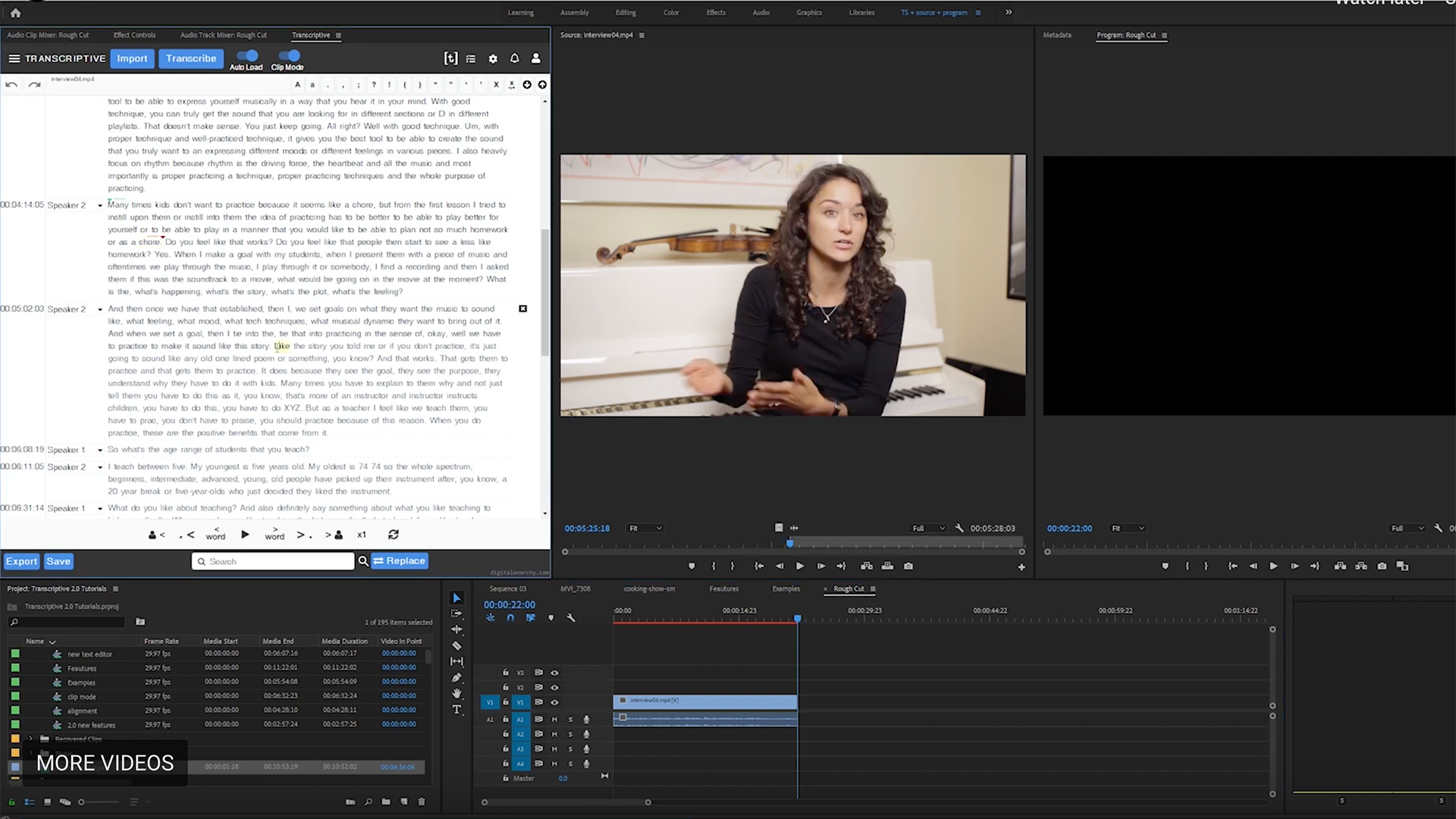 The AI based video transcription software gets a series of practical new features to make your editing life much easier.
Transcription is one of those services that on first viewing you might not think you need. But once you have used a good transcription service, especially when it comes to projects with lots of interview footage, it can be invaluable.
Transcriptive is a piece of transcription software from Digital Anarchy, and it is unique in that it offers two different methods of translating the text. The first is an AI system, which the company claims has 97% accuracy and costs $0.12 a minute. The second is the Speechmatics system, with a claimed 95% accuracy, at a less expensive $0.06 per minute that the company says works well with audio that has a lot of background noise.
The beauty of Transcriptive is that it works directly within Premiere Pro, so transcriptions can be made and then searched easily to find precise points within a sequence without ever having to leave the NLE. This is of course extremely useful, but Transcriptive 2.0 now takes things further by allowing transcriptions to apply to individual clips. In and out points can also now be set to select soundbites and then be inserted into the timeline.
Offline synch lets users assign a timecode to an existing script that matches the audio of a clip. Unlike some of the other features, this does not require an internet connection, although currently it only works in English. Other languages will still need a connection and will cost $0.06 per minute.
Transcriptive 2.0 now includes a new text editor, so that transcripts can be edited in real-time. The resultant changes are automatically synched with the corresponding clips and sequences.
Both the AI and Speechmatics systems can now be accessed through one account that has lower pricing. All transcriptions can be charged on a pay-as-you-go basis.
If you work with a lot of long form documentary within Premiere, Transcriptive would seem to be an essential part of your workflow. The software is available now for $299 , while existing users can update to Transcriptive 2.0 for $149. For more information and a free demo, visit the the Digital Anarchy website, and see how the software works in the video below.