The new Pixotope Pocket app has been designed to enable students to use their mobile devices to produce immersive content with virtual production tools.
Available as part of the Pixotope Education Program, the new Pixotope Pocket app gives aspiring virtual production professionals what they need most: easy access to augmented reality and virtual studio tools and workflows. Bypassing the need for a fully equipped studio, not to mention a professional camera hosting specific tracking hardware, the company reckons that students only need a smartphone running the latest iOS and a PC to create immersive content anywhere.
Students can simply use their mobile phone camera to shoot footage while Pixotope Pocket takes care of all the tracking using a combination of device motion tracking, camera scene capture, and advanced scene processing. Video and tracking data is then transmitted via SRT stream over a LAN to a local machine running Pixotope Graphics.
"The introduction of Pixotope Pocket represents the next evolution of the Pixotope Education Program," says Pixotope Education Program Manager, Carina Schoo. "While we've made great strides in addressing the virtual production skills gap, we knew the technology could be made even more accessible to aspiring creators. The first step was to provide students access to our platform via their media facilities through the Pixotope Education Program. With Pixotope Pocket we are taking this one step further."
Pixotope Pocket is initially available on iOS, with support for Android devices following soon, to students enrolled in courses at establishments partnered with the Pixotope Education Program.
Pixotope Education Program partner, University of Gloucestershire, played a crucial role in bringing Pixotope Pocket to market, with a group of students from the Digital Media course testing the app in a full-on workshop to provide valuable feedback.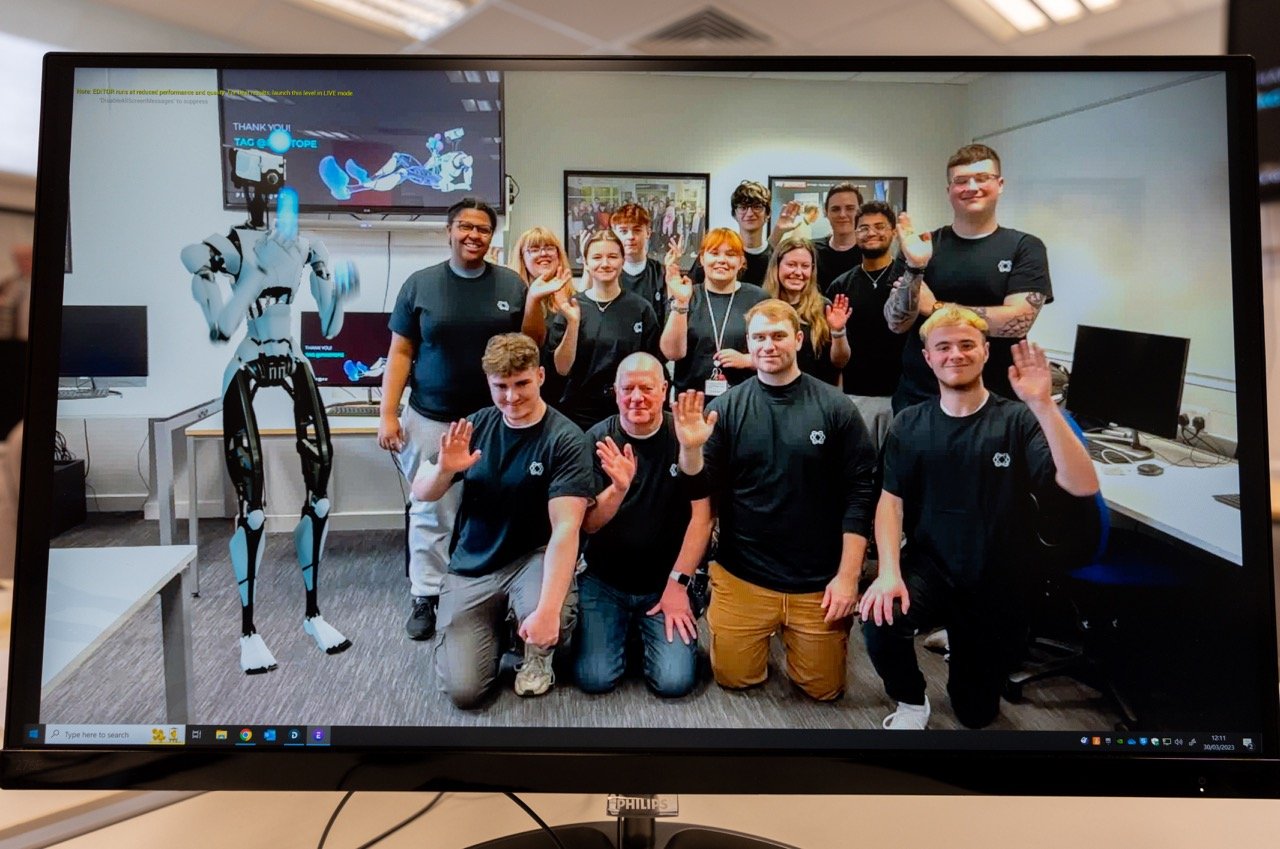 "In order for our students to succeed in their careers they need to be able to understand technology, whether they're using it themselves or commissioning someone else to use it," says Anne Dawson, Head of the School of Creative Industries, University of Gloucestershire. "It's very important that we partner with leaders in the industry, like Pixotope, to make the technology more accessible and help our students achieve this understanding."
Have a look at how they got on with it below.
There has been a lot talked about a virtual production skills gap in recent months, and programs like this are the surest way to close the gap and make sure that the boom in virtual production doesn't flounder on a lack of skill operatives to help drive the studios.
"The virtual production skills gap is often cited as one of the main barriers to adoption," concludes Pixotope Chief Revenue Officer, David Dowling. "This is because getting the technology into the hands of tomorrow's creatives has historically been cost and resource-prohibitive. Pixotope Pocket addresses that head on and makes the technology even easier to access and use. The result is an exponential increase in opportunities for students to hone their skills outside of their school's media production labs."
Tags: Virtual Production