Intellytech's new LED light promises high CRI as well as punch in a small, light package.
The options coming to market for LED lights just keep getting better and better. From a point not so very many years ago when LED lights were often too limited and expensive for widespread use, to the current time, where the technology is pretty much standard, and we see versatile lights for every situation.
One of the main advantages to LED lights is that they can emit strong light in very low powered, and compact housings. The Intellytech Light Cannon X-100 is the latest such example.
The new light consumes 100W, with a claimed comparable output to a 1k tungsten. This is backed up by some impressive CRI and TLCI ratings, with a maximum CRI of 98 at a colour temperature of 2800K, dropping to 96 at 5600K.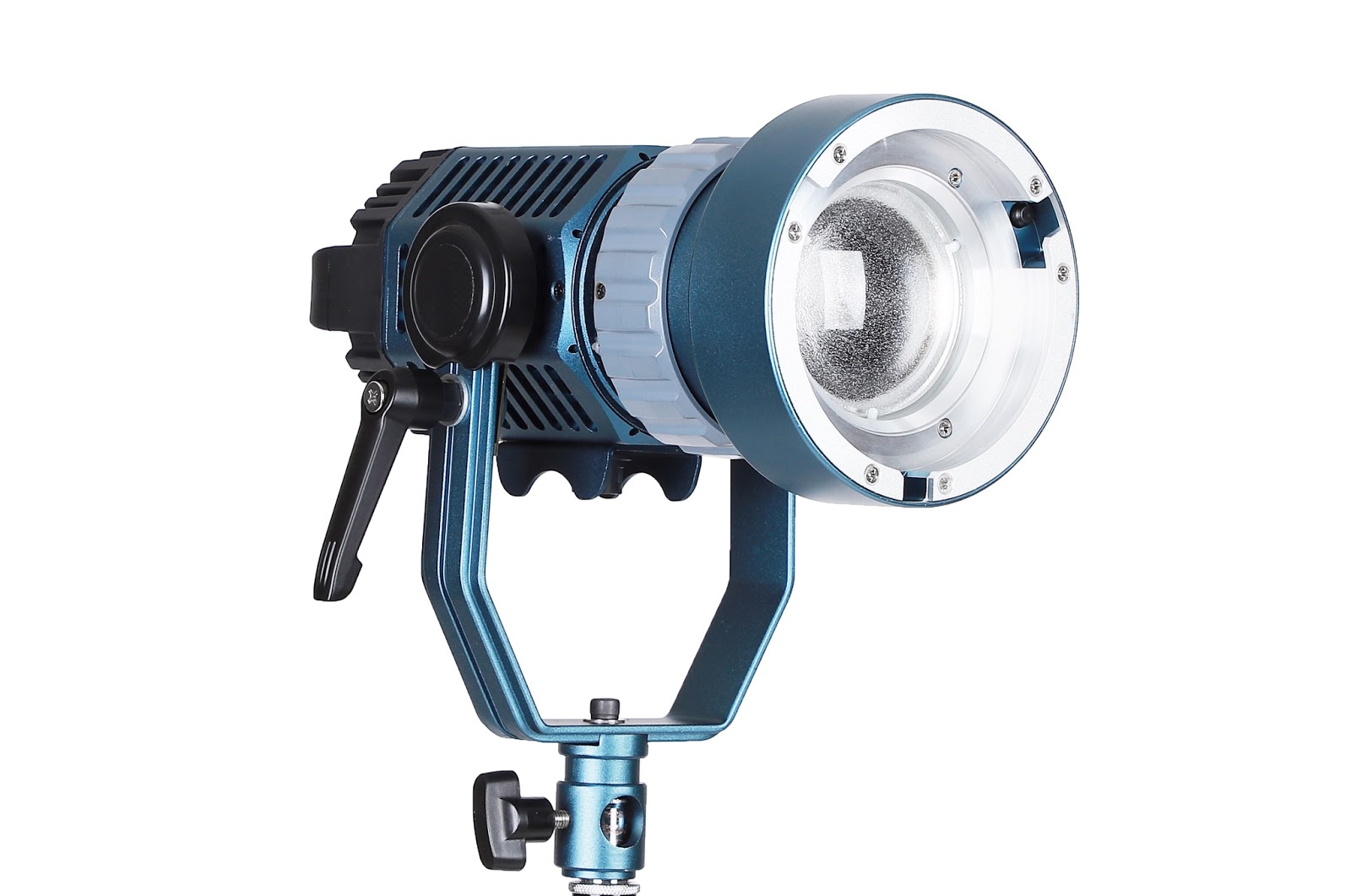 It's this colour temperature adjustment that makes the light stand out. It might not be the first colour temperature adjustable LED light, but according to the company the X-100 is the first COB (chip on board) light to offer this adjustment. It is also focusable without the need for any additional parts, and it can be dimmed from 0-100% without flicker.
Spread adjustment is from 15 degrees out to 70 degrees, and it features a Bowens mount that is built into the lens rather than the LED. This means that accessories can be attached without compromising creative control of the light.
Power wise the X-100 can be powered through AC or by either a Gold Mount or V-mount style battery. The light will also work at both 50 and 60Hz frequencies.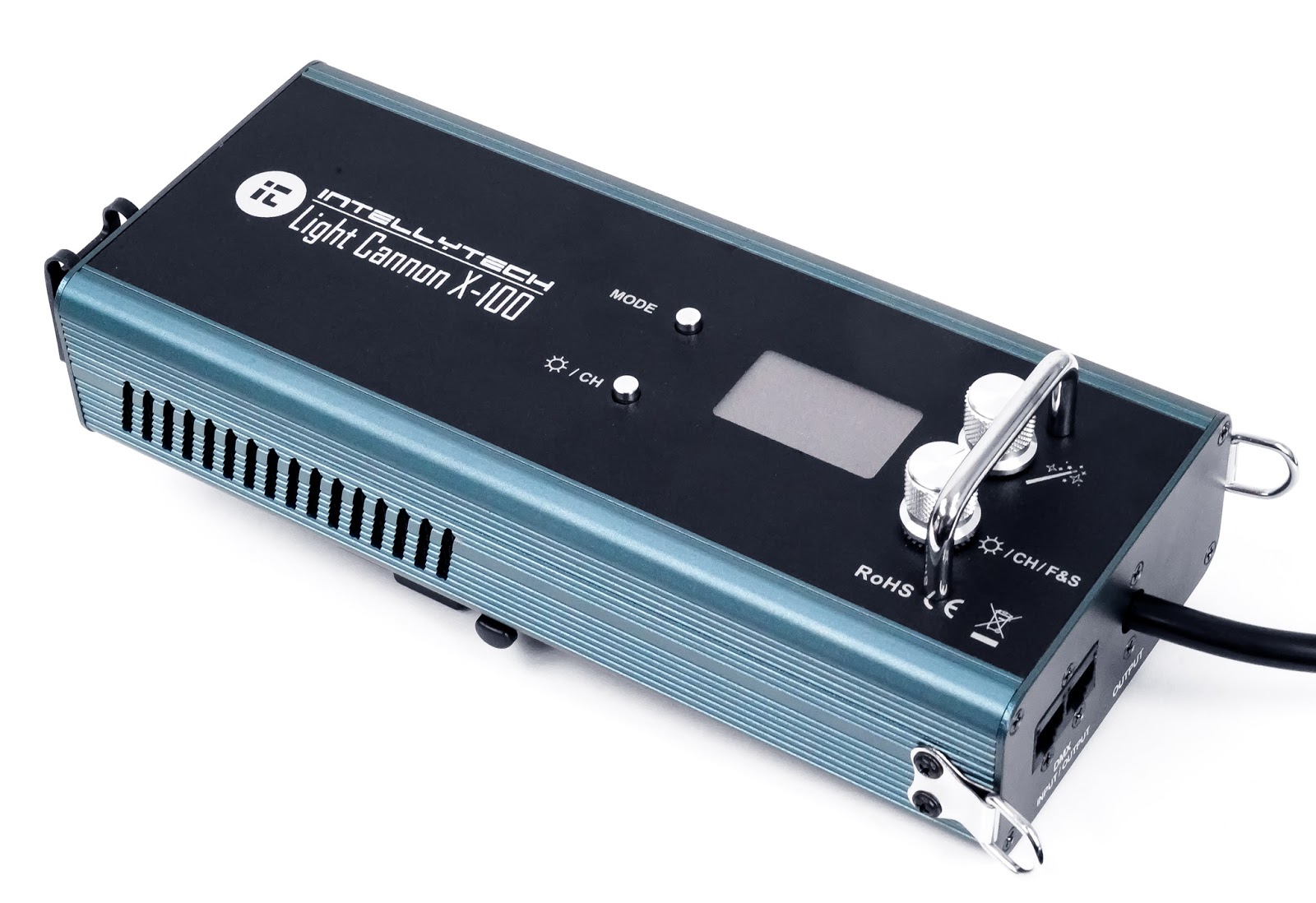 The Light Cannon X-100 controller
Built in effects
For those wanting to use it as an effects light, it comes with nine built in presets:-
Lightening 1

Lightening 2
TV Screen
Candle
Paparazze
Strobe
High/Low beam
Double flash
Warm breathing
A wireless remote is available for control of all aspects of the light, and it can also be controlled by a DMX512 board.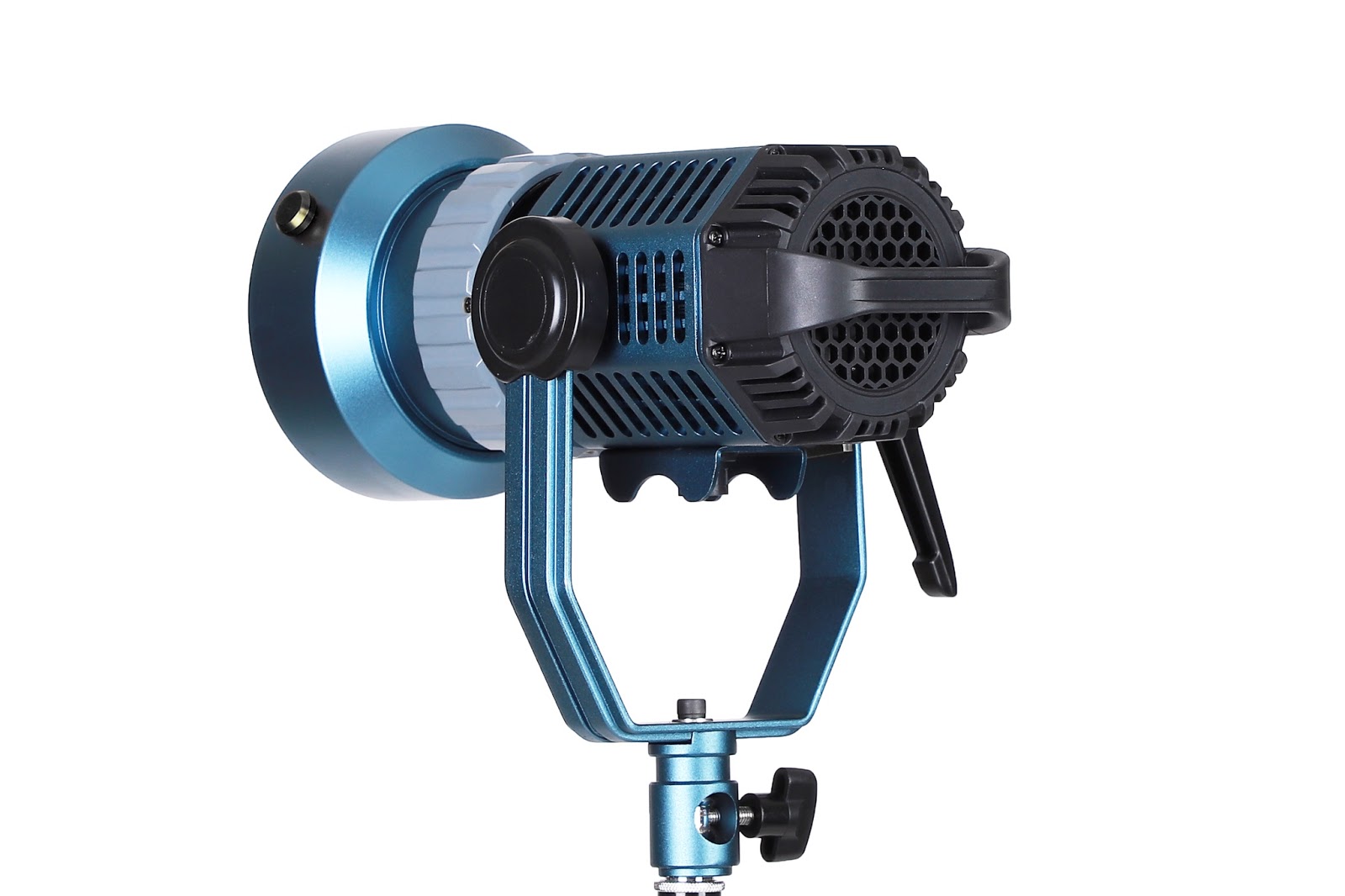 Light weight and quiet
Intellytech claims that the built in cooling fan is as quiet as a person breathing. If this is the case it will, thankfully, be useful in quiet studio environments when dialogue needs to be recorded. It is also light weight at 5 pounds, with compact dimensions of 9" x 5" x 4.75".
What about throw? At full spot at 6500K for example, the light is rated at 44100 lux (4100 foot candles) at 0.5m. This falls off to 3630 lux (337 foot candles) at two metres.
Similarly in flood the same colour temperature is rated at 19200 lux (1780 foot candles) at 0.5m, with a drop to 1820 lux (169 foot candles) at two metres.
Price wise the Light Cannon X-100 retails for $699. For more information visit the Intellytech website, and watch the video below.