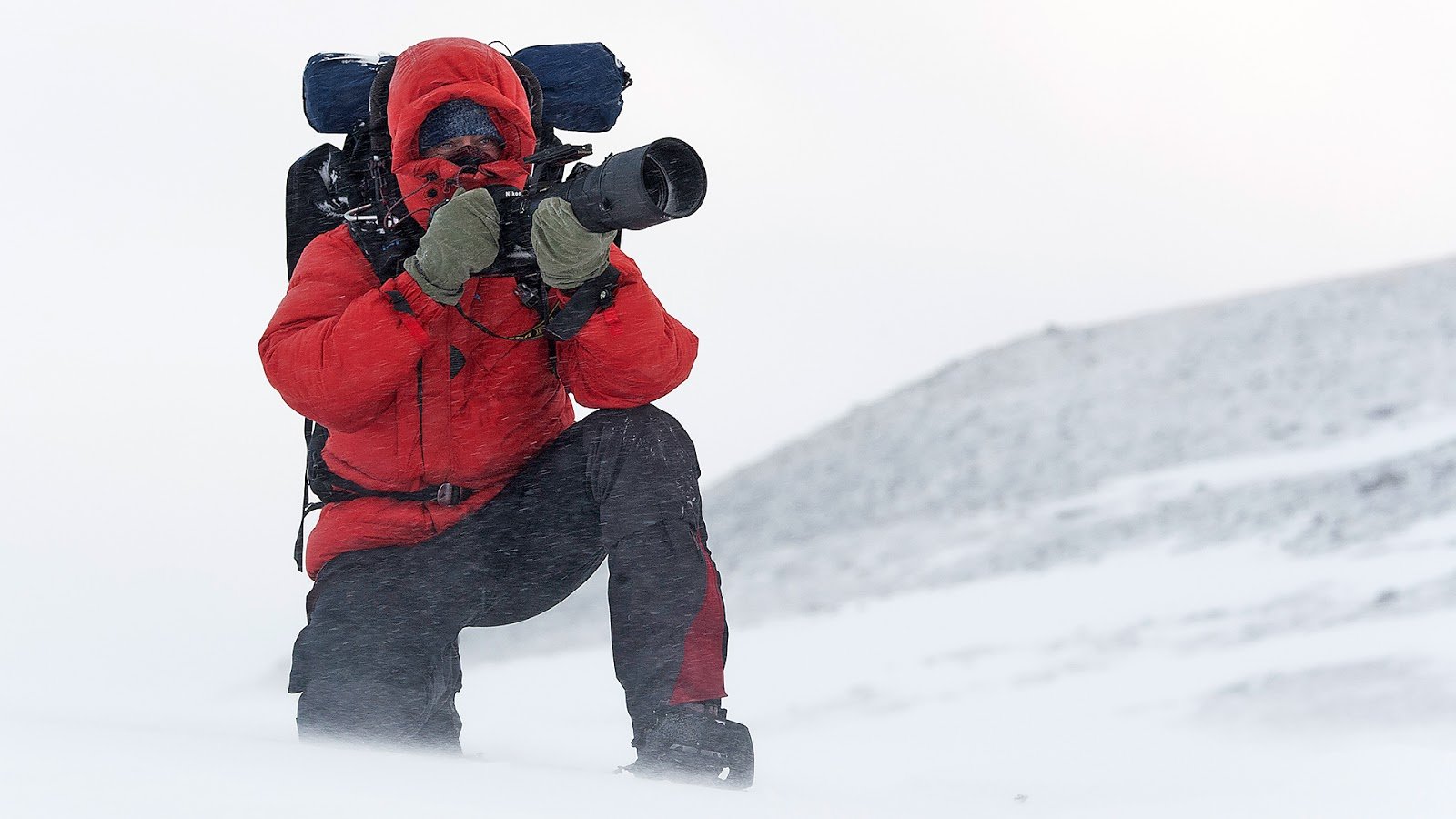 There can't be many more extreme environments to be in than the Arctic tundra during a full white out blizzard. This is the sort of environment that will test any gear to the limit. Here's why one professional wildlife photographer puts his trust in LaCie's rugged drives for the task.
Morten Hilmer is no stranger to extreme conditions. He was once a soldier serving in the Danish Special Forces, so the idea of placing himself solo in an extreme environment such as the Arctic is not one to phase him.
Now a professional wildlife photographer, one of his primary concerns is how to store the valuable photographs he takes safely.
The risks of going it alone in such a harsh place cannot be underestimated. Getting the shot is therefore an exercise in both patience, as well as risk. The thought of losing a once in a lifetime shot due to equipment malfunction doesn't bear thinking about. LaCie Rugged SSD drives have been designed with this very situation in mind.
Morten Hilmer has tested the LaCie Rugged SSDs in some of the harshest environments on the planet. Image: Morten Hilmer.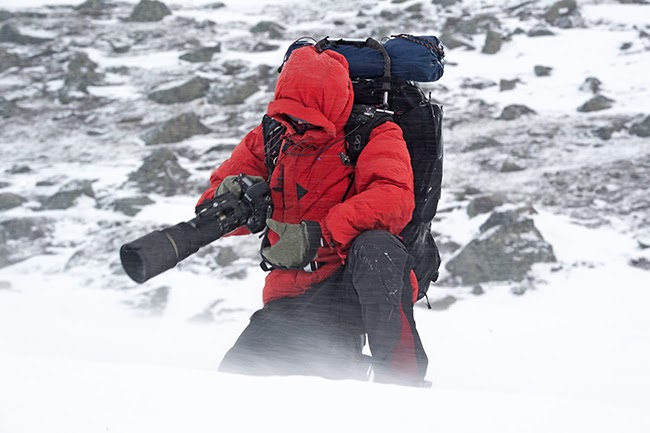 Morten feels a lot more confident carrying around the new generation of SSD drives compared to traditional spinning hard disks. Solid State technology allows the drives to be both faster and smaller than before, making them even more valuable for remote working. Even the small things count, such as the USB-C style connectors, which he feels are more toughly suited to the rigours of travelling.
SSD drives are naturally more resilient than mechanical drives in the first instance. "LaCie drives feel more robust than non-rugged drives." Hilmer enthuses.
When conditions are tough and the location is remote, it's not just the robustness of the storage that needs consideration. Speed is also vitally important.
In remote areas battery life is precious, and so the longer it takes to make a data transfer, the more power will be drained from any computer equipment that is being used. Whilst there are options for charging up gear, such as with a solar charger, it is important to minimise the time required for this.
Such requirements are compounded by the sheer size of modern media produced by the latest cameras. The demands being placed on storage are harder than ever, even without the consideration of extreme environments.
The LaCie Rugged SSD Pro saves crucial power when on location over traditional drives. Image: LaCie.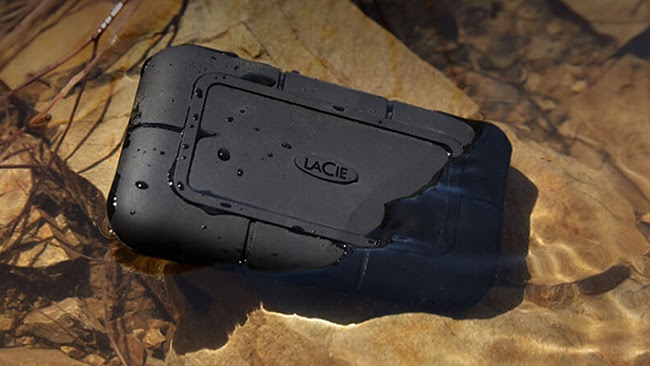 Morten places high value on the speed of the LaCie Rugged SSD Pro drives. "I don't l;ike working with proxy files because it slows things down. With these SSDs I can work with 4K video files directly." This is clearly a huge time saver when it comes to working with footage while travelling, and when you arrive back at base.
Featuring a Seagate FireCuda NVMe SSD inside, the LaCie Rugged SSD Pro can achieve speeds of up to 2800MB/s over Thunderbolt 3. This makes it perfect whether you are dealing with huge numbers of images, or super high resolution 8K video footage.
Remote working in tough environments places unique requirements upon the gear that can be taken. If it wasn't enough that it should stand up to the worst the weather can muster, it also needs to be compact and light enough to carry easily.
The LaCie Rugged SSD Pro drives are very compact and lightweight, making them ideal for expedition use. Image: Morten Hilmer.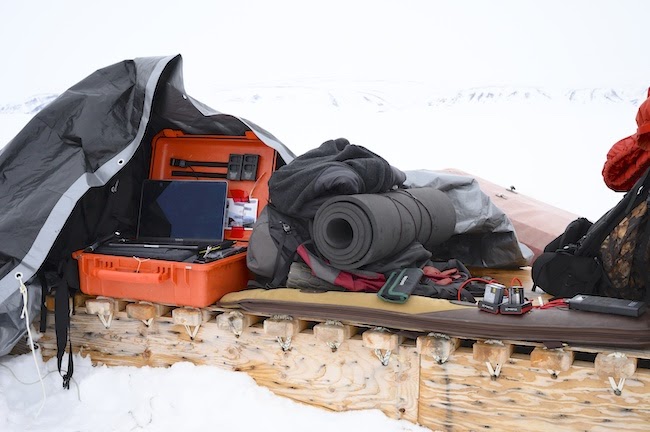 Morten uses the Rugged SSD Pro drive on location as an extension of his computer's main drive, and copies all footage to both his laptop and the LaCie drive at the same time. "...It doesn't take up a lot of space in my backpack. And if anything ever happened to my drive, which is unlikely, I have five years of Rescue Data Recovery Services included."
The sheer speed of the drives makes such operations easy, minimising the time to perform the backup, as well as saving precious laptop battery power. Furthermore, even if your laptop or computer does not have a Thunderbolt 3 connection, the LaCie Rugged SSD Pro is fully downwards compatible with USB 3.1 standards. In fact it's the first portable Thunderbolt 3 drive to offer this cross compatibility.
As anyone who has worked in a difficult environment will attest, you cannot become too precious over your equipment. It will be tested to the limit. It will get dropped, rained on, and sometimes even accidentally crushed.
Image: Morten Hilmer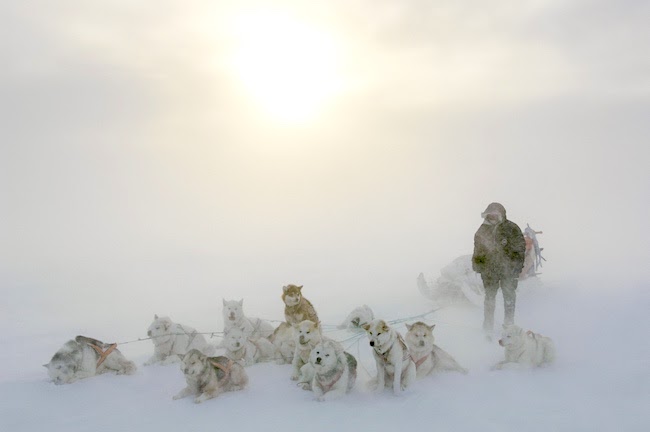 The LaCie Rugged SSD Pro is IP67 rated for dust and water resistance, with a three-metre drop tolerance and two ton crush resistance. It can be immersed in water up to one metre in depth for up to 30 minutes. But best of all is the reassurance that comes with an included five year limited warranty protection plan featuring rescue data recovery.
Running expeditions in some of the harshest environments on earth can be a dangerous undertaking, but LaCie's Rugged SSD Pro drives ensure that data integrity is one less thing that you need to worry about.
See how the LaCie Rugged SSD Pro masters the elements. You can follow the adventures of Morten Hilmer on his Instagram and YouTube channels.