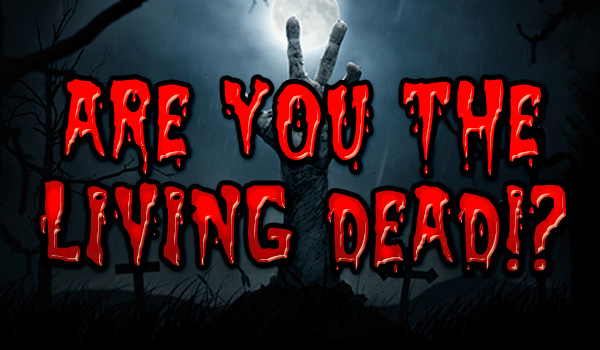 We might have accidentally KILLED YOU!!
OK.. We might be going a bit too heavy on the Halloween theme, but here's the thing.. A while ago we cleared out unresponsive email addresses from our subscriber lists. Your address was one of these.. But we now suspect that some of you might not be entirely dead! (There! It blinked!)
RedShark - www.redsharknews.com - is the leading online publication for Moving Image Industry News. In addition to several new articles each and every day, we send twice weekly newsletters to keep you up to date with the latest and hottest film, tv & media production technology news and gossip (plus an occasional promotion email, to help fund our editorial efforts).
If you're not in fact entirely dead and want to avoid an eternity in the dark, simply fill in the form below:
If that's not of interest, have a Happy Halloween and rest in peace!
The RedShark Team
If at any time you no longer wish to receive email from us, you can unsubscribe using the Manage my email subscription link, or the unsubscribe link, in the footer of every email. Any problems, email webteam@redsharknews.com