Sony just announced its successor to the widely popular Sony ZV-1 vlogging camera. Has it been worth the wait? Josh Edwards has his doubts.
Sony has been on a bit of a roll in recent years. "Full-blooded attack" would probably describe it more accurately. Not content with the recent release of the Sony ZV-E1 that caused a warranted stir throughout the creator economy, they've gone ahead and announced the Sony ZV-1 II. If you're creating vlogs for YouTube these are exciting times, if not a little worrisome for the bank account and slightly confusing, with the overwhelming choice on offer.
With this latest announcement, the question on everyone's lips is this: is the Sony ZV-1 II going to be worth the upgrade? Let's take a look.
What made the original Sony ZV-1 so good?
The original Sony ZV-1 was a massive success and continues to be a fond tool for many vloggers and online creators several years after its release. It's no surprise to see Sony looking to build and capitalise on this particular camera line.
For three years this has been my own go-to vlogging camera without hesitancy. In terms of ease-of-use for vlogging, nothing comes close. It's small and compact, lightweight, has a fully-articulating flip screen, exceptional face-detection, image stabilisation and autofocus. You can tell that Sony really sat down and took the time to identify what exactly makes an ideal vlogging camera, before checking everything off of that list.
The audio and video quality may not be industry-leading but that really doesn't matter when it comes to a good vlogging camera. What you're looking for is ease-of-use — the ability to just hit record and get the shot you need.
What's new in the Sony ZV-1 II?
So, how have Sony attempted to upgrade and build on that success with this new ZV-1 II?
A new focal length…with big sacrifices
Perhaps one of the biggest gripes about the Sony ZV-1 was its 24-70mm focal length. This focal range is a great all-rounder but when it comes to vlogging, you sometimes want something a little wider. The Sony ZV-1 II comes with a new 18-50mm focal range. At first glance this sounds like a great upgrade for vlogging purposes, but dig a little deeper and it's not quite as impressive as you'd hope.
While we gain 18mm at the wide end, we do lose that 70mm telephoto ability at the other. I rarely used this, but it was handy to have. Additionally, the original ZV-1 lens had an F stop of f/1.8-2.8…we're now getting a slower lens at f/1.8-4.
I think the biggest sticking point here is the loss of OIS. Given that this is a camera made for the sole purpose of vlogging (where people are walking around and talking to camera a lot), the Sony ZV-1 II not having any sort of image stabilisation seems like a big misstep to me. Filming while on the move with this thing is going to result in pretty shaky footage. Yes, you could turn on Active Mode to stabilise things but then you're cropping in to around 22mm or 23mm…effectively the same focal length of the original Sony ZV-1.
Why fix what isn't broken?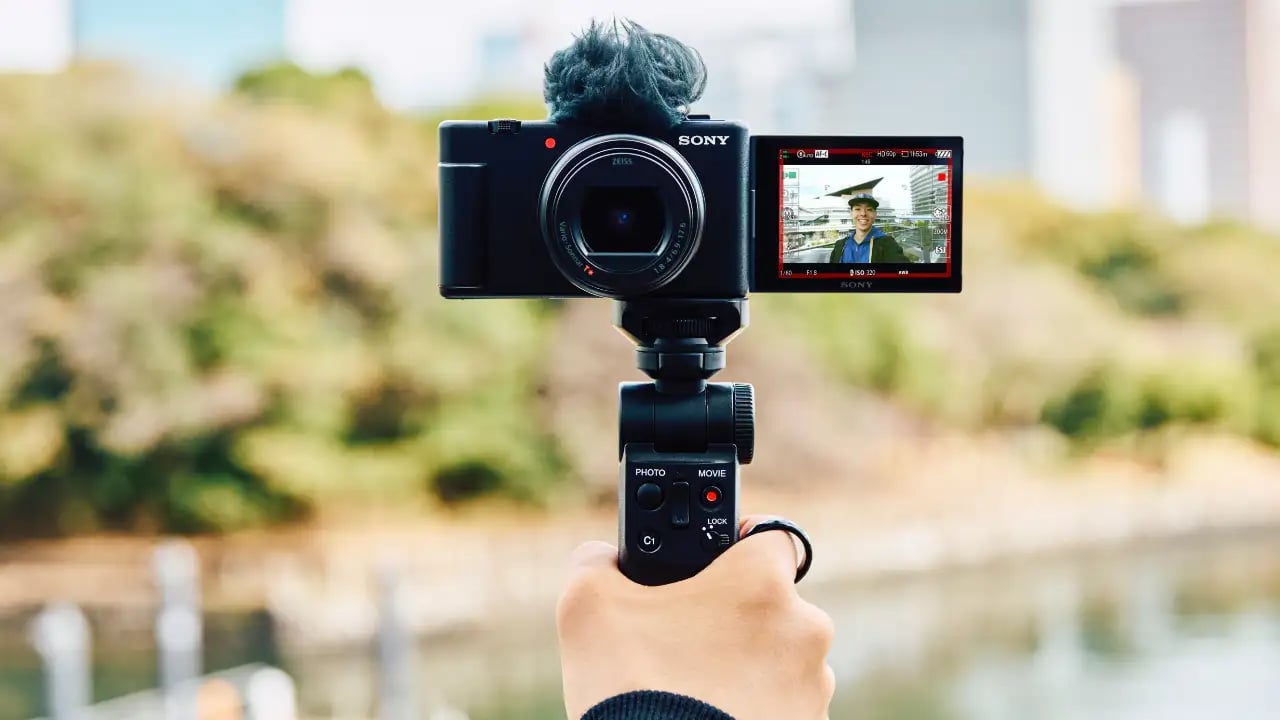 It's pleasing to see that overall, Sony recognised the winning features of the ZV-1 and kept those for the Mk II. The simple but effective plastic hand grip is still there (more eco-friendly, according to the release video), all of the controls remain in the same, comforting position and it uses the same Sony BX1 batteries (making it easier to upgrade). Additionally, the same 3-mic setup is in place (albeit with a fancy new AI system first featured in the Sony ZV-E1), the same fully-articulating LCD touchscreen is attached (essential for vlogging) and it's still very lightweight at 292g. So…what exactly is new?
Video capabilities
When it comes to video, it's tempting to conclude Sony maybe took this "why fix what isn't broken" mantra a tad too far. What are we getting in the Sony ZV-1 II that we didn't have in the original?
The 20-megapixel CMOS sensor is certainly capable of providing 4K 60fps, so it's a little disappointing to see this remains at 30fps. My suspicion is this decision may come down to issues with overheating.
Rather excitingly, we see the Sony ZV-1 II adds S-Log3 recording. At least, it's exciting until you realise that there's still no 10-bit video mode, effectively rendering the use of S-Log3 pointless. There are other modes added, such as the Cine V-log mode, which crops your image down to a 2.35:1 aspect ratio with 24fps to mimic the feel of a classic movie. You can then cycle through a couple of gimmicky options to change the contrast and colour tones of the video.
Elsewhere, the Soft Skin Effect gives you an idea of what this camera is all about and who it's targeted at — it can automatically detect faces and immediately smooth out skin and facial features while filming. Useful for some, I suppose.
The autofocus on this remains the absolute best in the business and is certainly a key selling point for anyone looking to pick up the ZV-1 II. You've got the Fast Hybrid AF system found in higher-range Sony cameras, as well as the ability to choose how quickly the camera switches focus or whether it shifts focus at all. There's also the great "product showcase" feature that smoothly switches between presenter and product when filming a review. But again…this is all stuff you can find on the original ZV-1.
Bells and whistles
The new AI system for the 3-way microphone is indicative of what the Sony ZV-1 II is truly all about. It's taking the ZV-1 and adding a few fancy new bells and whistles to it (mostly pulled from the Sony ZV-E1, it seems). This new AI-controlled "intelligent 3 capsule microphone" automatically determines which part of the microphone to use when capturing audio — the front, the rear, all of it. This is certainly very useful when vlogging, as you'll have people both in front and behind the camera having a conversation.
Meanwhile, the use of the ZV-1 II as a webcam is now seamless. Simply plug it into your laptop, smartphone or PC with a USB cable and you're good to go on Skype or Zoom. Previously, with the ZV-1, you had to download and use the Sony ZV-1 app, so it's night to see them get rid of this hassle.
Speaking of the app, you can also transfer your videos from the camera straight on to your phone — perfect for those who are looking to create quickly and seamlessly for social media apps such as TikTok and Instagram.
Is the ZV-1 II worth the upgrade?
If I'm being honest, I wanted to see a lot more from the Sony ZV-1 II. I mean that in the best way because it's testament to Sony's great work with the original — I was expecting big things here. Instead, it seems like we're getting the original camera with a few nice bells and whistles. That's no bad thing, considering that it was such a good vlogging camera to begin with, but I'm not convinced we're getting much extra bang for buck with this upgrade.
In short, I'll be keeping hold of my original ZV-1 and I suspect many others will do too. For newcomers looking to get into vlogging, the ZV-1 II is a fantastic beginner-friendly option and you really can't go wrong with it. Then again, if you're looking to save some money, you can probably now pick up a great deal on the old ZV-1, which feels like the same camera…
For those with a bigger budget, looking for a true upgrade with more serious filmmaking capabilities, the Sony ZV-E1 seems like the smarter move.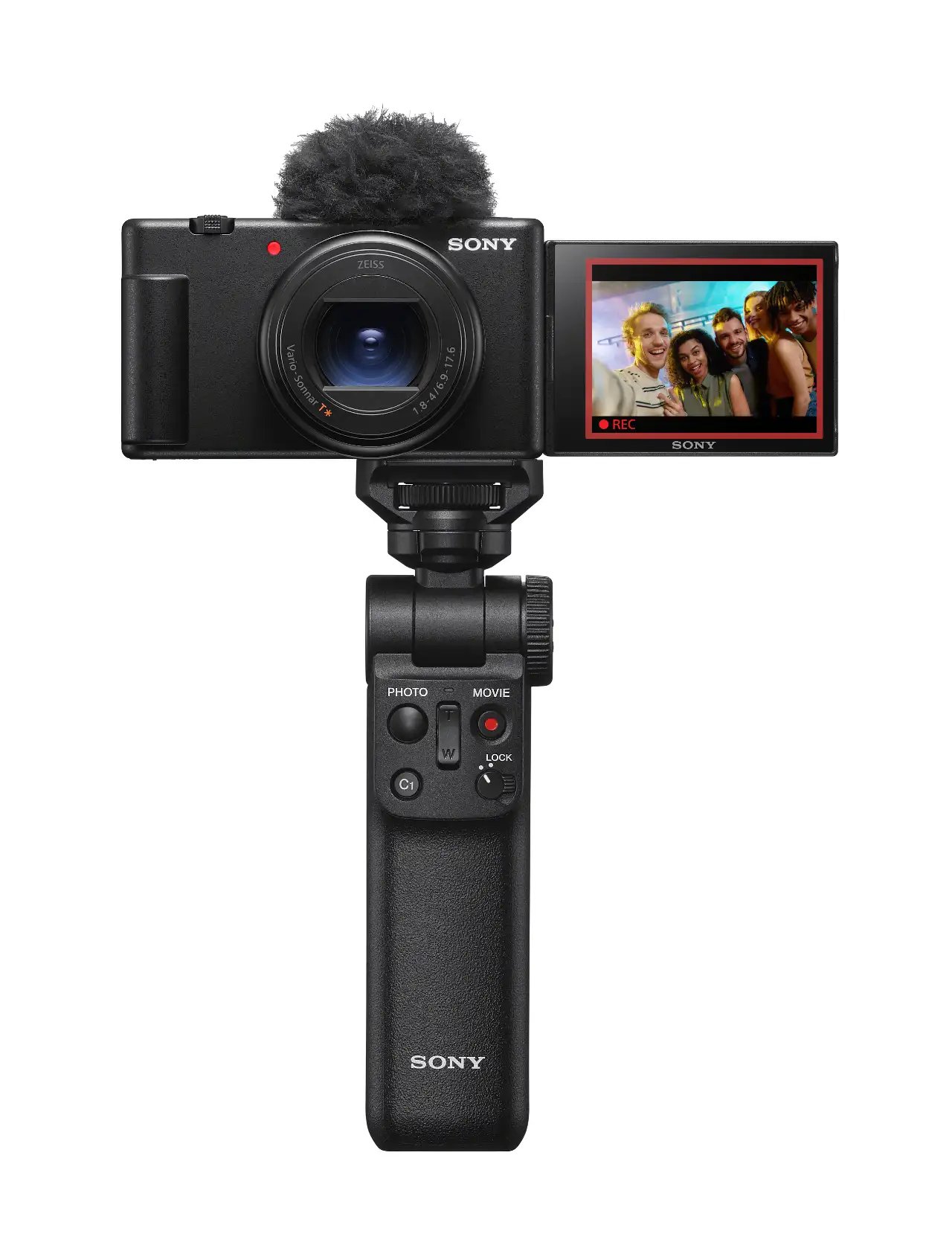 Tags: Production vlogging