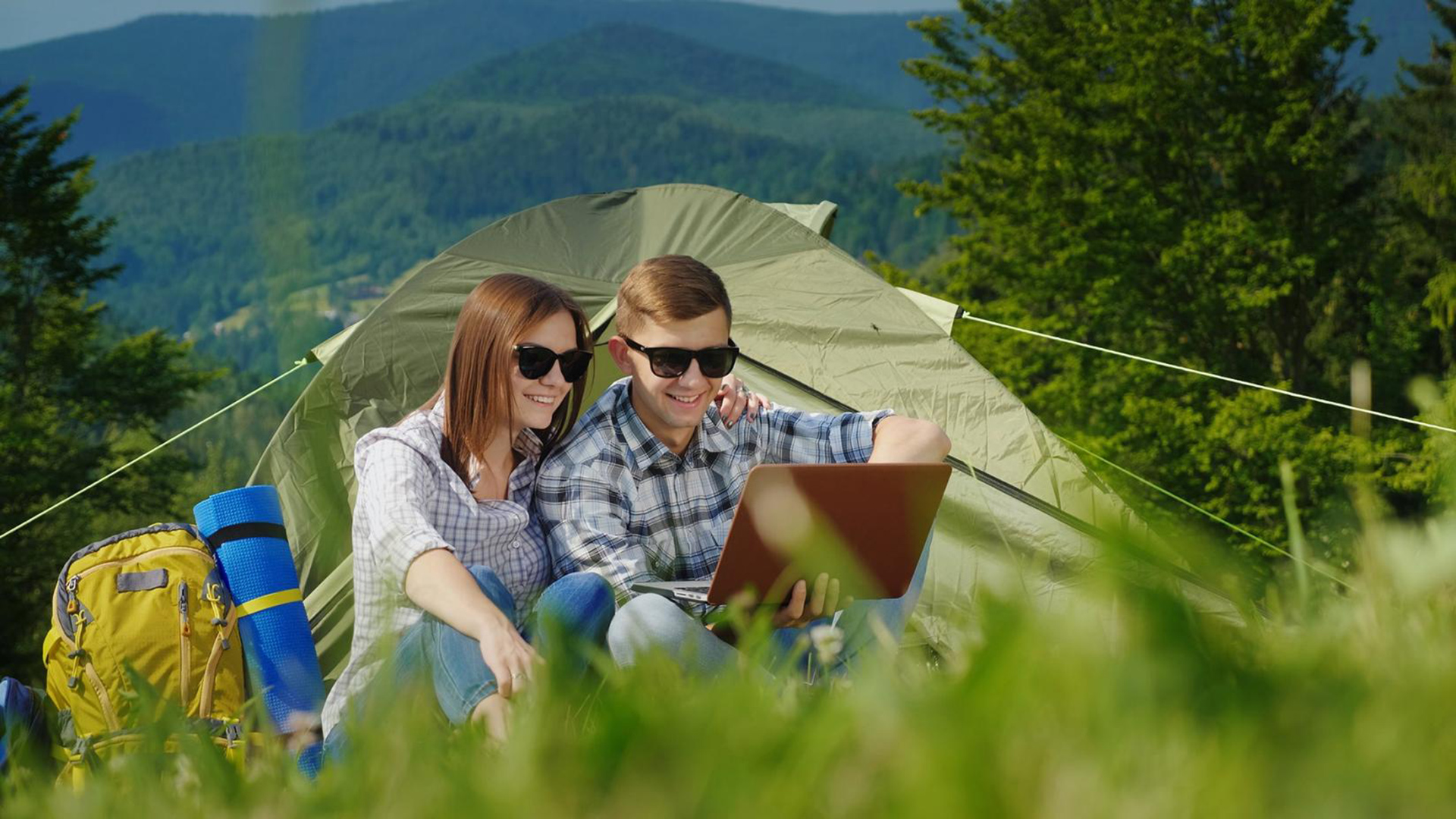 Full information on the new Comet Lake processors has now been released.
When I first wrote about Intel Ice Lake in January 2019 you will have noted that I had concerns that things were going a bit wobbly for the chip giant.
Step forward half a year to August 2019 and I had considerably more information about 10th Gen. Ice Lake, and also had a list of questions that centred around core counts and clock speeds.
This was a remarkable state of affairs when you consider that Intel 10nm products have been shipping in various forms for around one year and that Ice Lake was due to fix things and deliver a product stack of which Intel could be proud.
So here we are in November 2019 with Black Friday and Christmas looming large and we finally have a clear picture about Intel's low power mobile products that range up to 25W (28W for one specific model Core i7-1068G7) and which typically operate at 15W.
It is now clear the Intel is suffering prolonged difficulties with its 10nm process which in turn is holding back Ice Lake as the process and micro architecture are inextricably linked. In the future Intel states it will separate process and architecture but right now the solution is to sell 10th Gen. CPUs using a mix of 10nm and 14nm processes. Ice Lake uses 10nm and Comet Lake uses the latest version of 14nm which might be 14nm++ or even 14nm+++.
On paper Comet Lake has a number of advantages over Ice Lake and offers up to 6 cores/12 threads at 15W compared to 4 cores/8 threads at 25W. To add insult to injury, Comet Lake has clock speeds that are the best part of 1GHz higher than Ice Lake. This neatly demonstrates the way an older and highly developed technology will often outperform the Shiny New Thing. One clear advantage that Ice Lake offers over Comet Lake is the integrated graphics as they have double the horsepower of the previous generation. In addition there are one or two subtle differences that will pass by most people. For example Comet Lake requires an extra controller chip to support Thunderbolt 3 while Ice Lake can support up to four Thunderbolt 3 ports using its integrated controller, which makes it easy for laptop manufacturers to arrange Thunderbolt ports on both sides of the laptop chassis.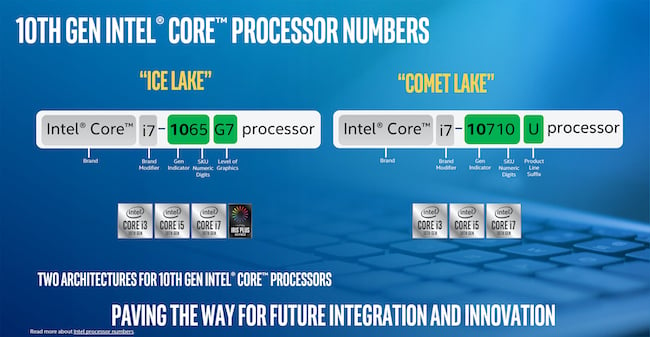 Image: Intel
Image: Intel
Another point is that Ice Lake supports Wi-Fi 6 at the CPU level. It is clear that any new laptop can be built with any Wi-Fi adapter the manufacturer cares to use, although it may be slightly more expensive to go the non-Ice Lake route.
Taken in the round, Intel 10th Gen. looks like a clean kill for 14nm Comet Lake with 10nm Ice Lake trailing in the distance.
It is perfectly possible that you have no interest in low powered thin and light laptops but even so you should take note of Intel's obvious problems with Ice Lake. Unless something changes in the very near future it is a racing certainty the mainstream 45W laptop CPUs that appear in 2020 will also be Comet Lake, rather than Ice Lake, and the same is true for desktop processors. Intel currently has an 8-core Core i9-9900K and current rumours suggest Comet Lake S will creep forward to 10-cores in Q2 2020.
Image: Intel
Image: Intel
Clearly this looks like good news for AMD on the desktop but there are also opportunities in the world of laptops where AMD effectively has no presence. We hear rumours that AMD intends to release Zen 2 APUs in 2020 that are rated at 15W and 45W. These parts will pack Vega graphics and will use 4000-series model codes, which sounds like an interesting mix of technologies. Some people might suggest those APUs sound similar to the rumoured chips that are heading for the next Xbox and PlayStation consoles.
It is clear that Intel will continue to rely on 14nm technology for as long as it takes to fix 10nm or to bring 7nm on stream. In the meanwhile AMD has a golden opportunity to grab a slice of the laptop market.
Tags: Technology