The new RF 5.2mm F2.8 L Dual Fisheye 3D VR lens could be the craziest thing Canon has introduced since it released a similar lens for the XL1 about 20 years ago. This new lens is aimed at RF cameras, such as the Canon EOS R5, and will allow filming or photography in 3D and virtual reality (VR).
This new stereoscopic 180° VR lens from Canon can be used for both video and photos. While filmmakers and content creators will take full advantage of the 3D and virtual reality features, manufacturers and the healthcare industry can also use the lens.
The RF 5.2mm F2.8 L Dual Fisheye 3D VR lens is part of the Canon EOS VR System, and really fills the need for the ability to shoot in 3D and VR.
Canon is promising future firmware updates to potentially add more RF cameras.
Features of the Canon RF 5.2mm F2.8 L Dual Fisheye 3D VR Lens
Dual fisheye lenses giving a 190-degree field of view and 180

°

VR stereoscopic capture.

Precisely synchronized and controlled EMD units for consistent exposure in each lens.

Can support filming in 8K DCI up to 30p (and 4K DCI 60p) without any problem.

L-Series RF mount lens.

F/2.8 to F/16 aperture.

Focal length of 5.2mm.

12 elements in 10 groups.

Lightweight and compact design.

Two UD elements per lens.

Flare control of backlit conditions with SWC (subwavelength structure coating).

Dust and water-resistant sealing with fluorine coating.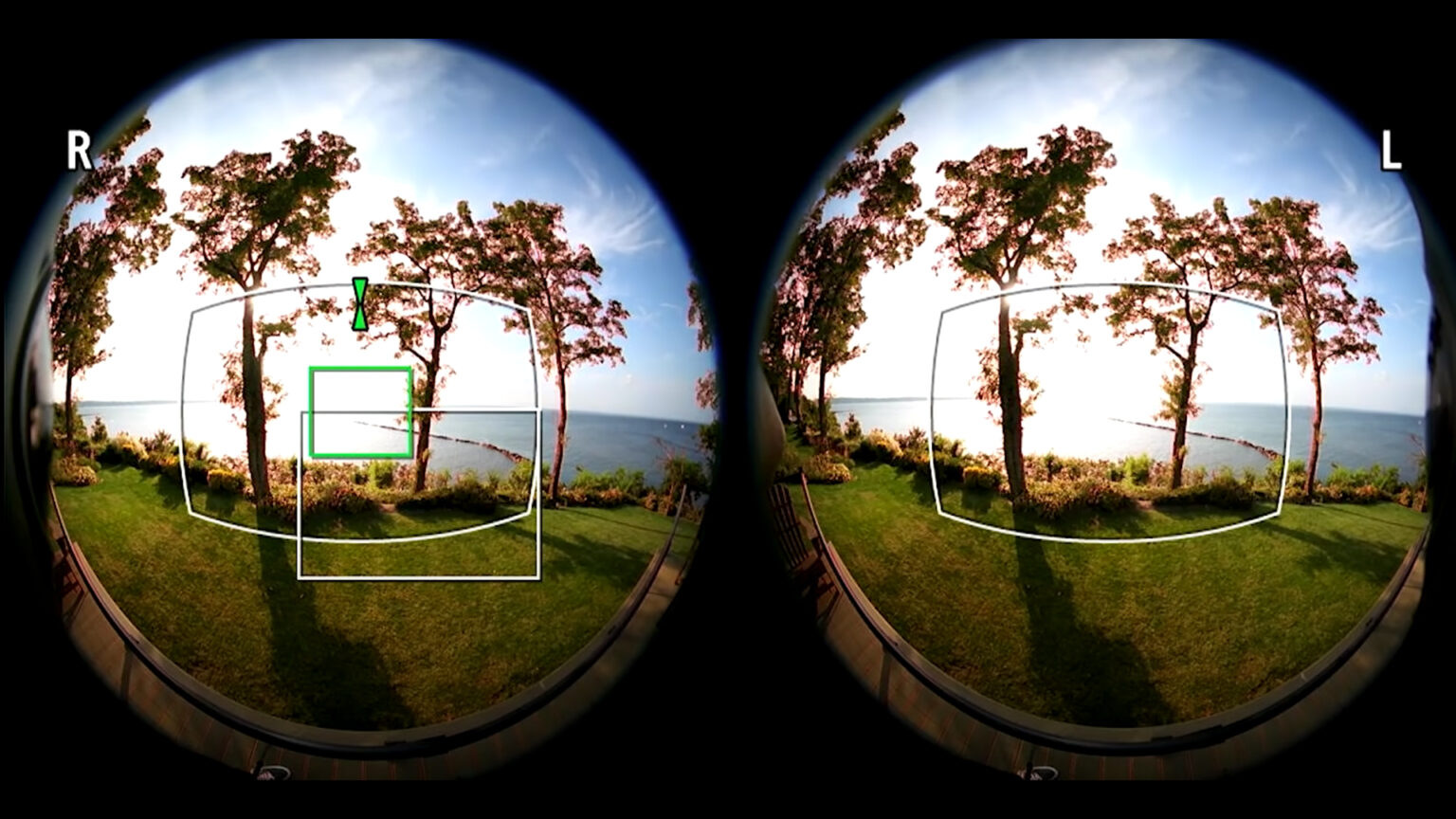 Post-Production
There is an EOS VR utility and also a plugin for Premiere Pro, making it easy to work with the footage. The utility will convert video or photos into an equirectangular image, change the resolution and format, and then export.
The EOS VR plugin will then convert the footage into a 'regular' equirectangular image to edit the clips as usual.
Final Cut Pro has built-in functionality to edit 3D and VR, and other NLEs can edit via special plugins.
Conclusion
The Canon RF5.2mm F2.8 L Dual Fisheye 3D VR lens will be available just in time for the Holidays, late December 2021, and is priced at $1999 USD.
Who is interested in this lens for 180° VR stereoscopic capture on the EOS R5 cameras, and potentially other EOS RF cameras via firmware? Let us know!
Visit Canon's page to learn more.