This is a huge endorsement for the cloud video platform we wrote about in July
We wrote about Blackbird in July, claiming (and showing how in our view) that it is the fastest NLE on the planet. Every time we highlight a new technology, we hope that it becomes genuinely successful. But as we know all too well, the best technology doesn't always win. Sometimes marketing triumphs over innovation. It's unbelievably competitive out there. Being best isn't always enough.
So we're very pleased to report that Blackbird has just done a multi-year deal with Bloomberg Media (which describes itself as "a leading multi-platform global business and financial media company). Bloomberg will use Blackbird for "fast turnaround news editing and social publishing".
There's no additional detail about this deal, but Bloomberg is a huge player in its field and for Blackbird this is very significant. The Blackbird platform is ideal for fast-moving news and sports. It's literally possible to clip a story, brand it and publish it within minutes. Longer packages, fully finished, can be available very shortly afterwards.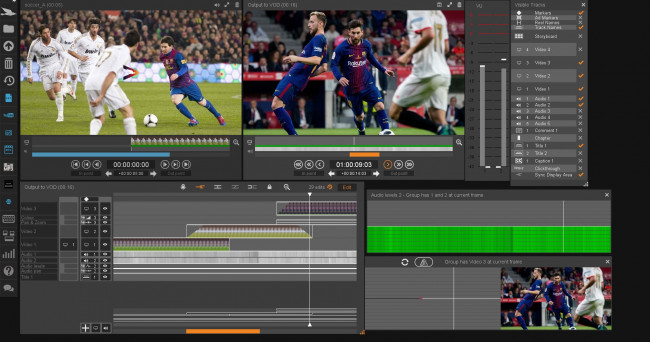 News reporters know that they don't always get massive bandwidth when they're out on location. But Blackbird is still fully responsive even with internet connections as slow 2 Mbit/s.
We rarely report on commercial deals. There are too many of them and most of them are pretty much: "Customer buys something from someone selling stuff". But this one is worth mentioning. It proves that there's a significant move towards cloud technology in news gathering.
Tags: Business