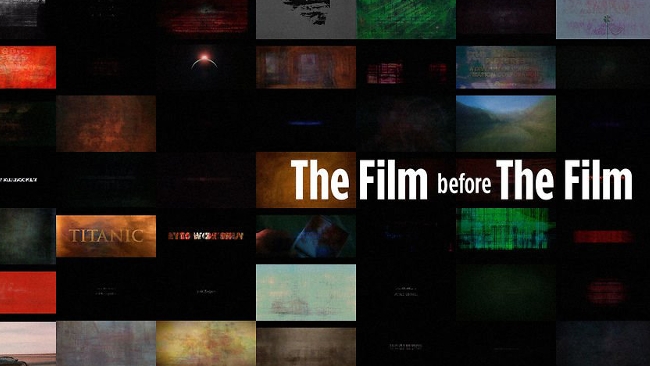 This video gem guides us through creative and technological progression of cinematic title sequences from Hollywood's Golden Age to now.
Film professionals are typically cinephiles, so most of you have watched countless hours of cinema. But, how often do you really think about the art and craft of title sequences? For some of you, the answer might be "often," for others, "not so much."
Even those professionals who create title sequences would be well-served to watch The Film Before the Film, a 2013 video research project from a team at Berliner Technische Kunstschule (BTK), a design university in Berlin. The video explores the history of title sequences, from the silent era to talkies to today, touching on major artists and influencers like Saul Bass (who titled many Hitchcock and Preminger films), Pablo Ferro (Dr. Strangelove), and Maurice Binder (Dr. No); these three are often credited for beginning the trend of turning title sequences into short stand-alone films.
Film Before also chronicles the impact of television on title sequence creation, the explosion of digital tools, like After Effects, that unleashed a wave of visually-inventive work, and the way title sequence makers of today pay homage to the titles of the past. It's great viewing for any fan of film, but of particular use if you're in the midst of designing a title sequence of your own.
Thanks to Filmmaker Magazine for alerting us to 'The Film Before the Film'.