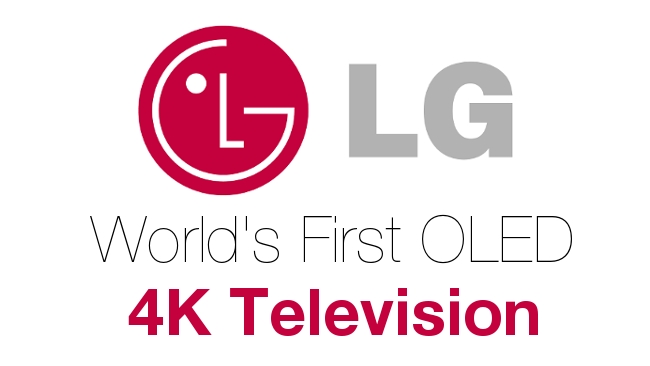 While the rest of the top tier television manufacturers are dropping prices of their 4K/UHD televisions, LG aims to trump the competition with the world's first OLED 4K television and a massive pre-release price cut.
According to television technology site HDGuru and confirmed through this listing by the popular electronics and professional A/V equipment retailer B&H, LG is prepping its launch of the world's first OLED 4K television, the 65EC9700. The 65-inch feature-packed UHD telelvsion with a curved screen debuted at the 2014 Consumer Electronics Show with a projected MSRP of $8999. Reportedly, that hasn't changed, but the unit will actually sell for only $6999, which is presumably the lowest price possible for the unit, as per LG's universal pricing program, which places a hard limit on how low dealers can price newer television models.
Sure, $6999 is still too expensive for most consumers, but if you compare the 65EC9700 with a comparably equipped Sony model that lacks OLED (which, at the time of this writing, sells for $7999), then the value of the LG television becomes immediately apparent. OLEDs are superior to the LCD displays used in most televisions today. OLEDs deliver superior viewing angles and truer blacks over that of LCD.
The LG 65EC9700 is slated for a September 30 release and will include "LGs Smart TV streaming, Tru-Ultra HD Engine for upconversion, Passive 3D (glasses included), Built-in Wi-Fi and Ethernet connectivity, web browser, 4 HDMI inputs, 3 USB inputs, HDMI 2.0, HDCP 2.2, Miracast and MHL connectivity, LG's Magic Remote with motion control and a 40-watt 4 channel speaker system. [The 65EC9700] also includes its proprietary Color Refiner, for consistent color reproduction across the screen, and its High Dynamic Range algorithm to achieve a higher contrast ratio."
Tags: Business