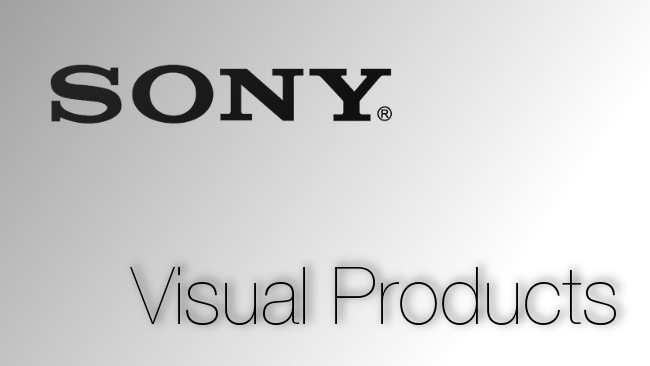 Sony Television, or rather the newly formed Sony Visual Products, forecasts turning a profit for the first time in over a decade. What is Sony's plan to make consumers want its televisions again?
"We can't continue selling televisions in this manner...every television we sell loses money."
That was a 2011 quote by then CEO of Sony, Sir Howard Stringer. Here's another (translated):
"Only a natural disaster could keep (Sony's) television division from turning a profit."
That was a recent quote from Masashi Imamura, the head of Sony subsidiary Sony Visual Products, the new moniker for the company's television division. Earlier this year, Sony spun off its television business and cut nearly $1billion in costs, as part of present CEO Kazuo Hirai's plan to revitalize that division's flagging fortunes. But cost-cutting measures alone won't reverse years of red ink. So the question remains: how can Sony make good on Imamura's bold declaration?
Content is king...
Sony remains a distant third behind Samsung and LG in global market share, with Chinese makers TCL and Hisense nipping at its heels at four and five. The electronics and entertainment giant has actually been operating its television at a disadvantage for years, shuttering its own display factories in favor of buying the displays that go into its televisions...from Samsung and LG. While that is unlikely to change anytime soon, Sony does hold one very important card: a tremendous pipeline of inhouse content from the company's other divisions, Sony Pictures, Sony Music, and Sony Playstation. In fact, Sony has already begun outfitting select televisions with the beta of Playstation Now, the forthcoming cloud-based streaming game service, which includes a library of games playable without a Playstation console.
Back in April, I wrote about Sony's new 4K vision for the living room, which included an over-the-top menu system that allowed users to access content from other sources and devices, without needing to leave whatever they're viewing. I expect this menu system to be not only a interactive hub for your present content, but a marketing and retail portal for Sony content as well. Although, I'm left to wonder if that's what customers really want: yet another way for companies to sell to them. This menu system may just be a stop-gap, though, as another new development may shape Sony's future in the television business.
The dawn of Android TV
Next year will bring with it the first spate of televisions running Google's Android TV operating system, borrowed heavily from its mobile OS, of course, but adapted for large screen devices and promising a simplified experience, more befitting navigation of content for the living room. Philips, Sharp and Sony will be the first through the door with their new Android smart TV offerings for 2015. Sony seems to be placing a big bet on this burgeoning platform, as it will outfit its flagship Bravia models with the new OS, banking that the marriage of high picture quality and the capabilities of Google search and Google Cast (not to mention third party apps that will expand functionality in unforeseen ways) will be a winning formula.
Will it work?
Sony's multi-pronged approach to rejuvenate its television business is not without areas of concern. Those aforementioned Chinese television makers, TCL and Hisense (and you can throw Seiki into that discussion) are putting pressure on the more established brands with budget-friendly products of acceptable-to-good quality. And Android TV can't be a magic bullet if, by nature of being open-source, it will never be a proprietary Sony experience. Sony could certainly develop its own fork of the Android TV operating system, but the number of competitors hopping on the Android bandwagon will undoubtedly increase.
Can Sony's bold plan work? Sure. Will it? It's hard to say. But one thing's for certain: Sony's television division is in a better position now than in 2011, when the then-CEO appeared at a loss for answers. At least now, the company has a recognizable plan for success, and likely a few surprises in store that may disrupt other industries along the way.
Tags: Business