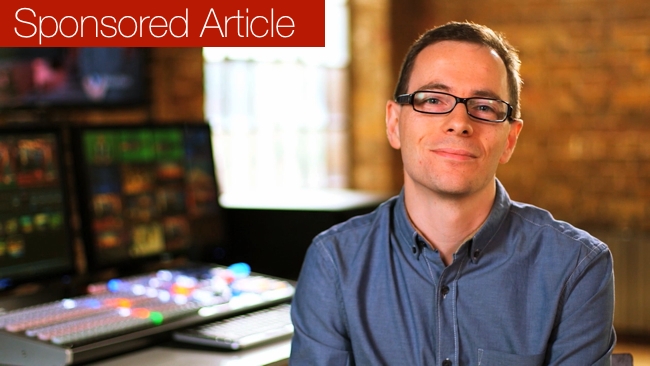 Live streaming is a hot new opportunity for video businesses
By Chris Waddington, NewTek EMEA
If you're a video professional you're probably always on the lookout for new opportunities to increase your business. For many pros, the answer is staring them in the face – it's live streaming video and it's one of today's largest growth areas for new business. From corporates and sports teams through to analysts, bloggers and publications, live streaming is big and getting bigger.
A storm's coming
Forward-thinking video pros are at the centre of a perfect storm of opportunity: bandwidth is plentiful and cheap for viewers and producers; specialist service providers are making it even easier to stream video content and monetise it; and the required equipment is both affordable and easy to use.
So how can you take advantage of this? Here are five ways to get started.
1. Get kitted out
If you're a video professional, chances are you already know most of what you need to create compelling content – from multiple camera cuts and titles through to graphics, sound and effects. With the kit available today, you can add live streaming for relatively little investment, opening up a whole new range of business.
2. Produce local, think global
The internet is global by default so you're no longer constrained by physical and geographical limitations. Live streaming unlocks a massive new audience. With a potential universe of literally millions of people, programming which may traditionally have been niche and unviable for traditional distribution, suddenly becomes a profitable option you can cultivate.
3. Start charging for content
For live events you're already filming – say a conference or concert – you can immediately add additional revenue opportunities without changing a thing, simply by live streaming the proceedings and charging for virtual attendance. People who normally would not be able to attend for reasons of distance or venue capacity can now be part of the action. And you can adopt a new pay-per-view model to monetise this online audience.

4. Live is where the X-factor is
In our time-shifted, watch-it-later world of traditional broadcasting, live is where all the excitement is. Live is what creates the most excitement– from sports and music to shows and the latest technology keynote. You can capitalise on this to build a larger audience through online buzz and social media. And you can add additional revenue streams by offering sponsorship opportunities to relevant brands who want to get in front of your audience.

5. Make it one-on-one
Live streaming gets far closer to one-on-one interaction than traditional broadcast or after-the-fact programming. With live streaming, you can add features such as interactive chat, live polling, Q&A, not to mention a wide range of social interaction. This leads to greater stickiness and sharing amongst your audiences
.
Go live now
The truth is there has never been a better time to embrace live streaming. Audiences are watching more streamed content than ever. Plus, the costs are within reach of even modest budgets – whether for bandwidth, distribution or the equipment you'll need to get started.
Best of all as a video professional you're perfectly positioned to take advantage of this. The time to start is now.
Click here for more information
NewTek is transforming the way people create network-style television content and share it with the world. From sporting events, web-based talk shows, live entertainment, classrooms, and corporate communications—to virtually any venue where people want to capture and publish live video, we give our customers the power to grow their audiences, brands and businesses, faster than ever before.