Don't know what to get the filmmaker in your life this holiday season? Well good news everyone: The Digital Bolex online store is live and the next run of five hundred D16 cameras is officially available for pre-order!
To celebrate, the Digital Bolex team has sweetened the deal with several discounts:
By using the coupon-code 'nfsreader13' you receive an impressive $100 off the purchase of a D16 camera. This expires December 20th. These orders are for the next run of 500 cameras that come after the initial 100 being constructed for Kickstarter backers, and are expected to ship in eight to twelve weeks.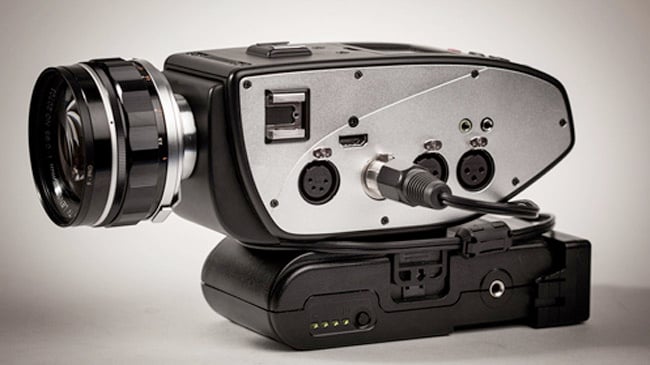 If you're looking to extend the recording time for the D16, you can pick up a Switronix PB70 bundle with your D16 and save $20. The bundle includes the PowerBase 70 battery pack, XLR Powerbase cable compatiable with the D16 and the AC charger. According to Switronix the PB70 "nearly quadrupl[es] your run-time," and is claiming twelve hours of continuous shooting.
Bolex LightPost, a Mac OSX software designed by Pomfort to streamline a "four-step workflow" for dealing with raw footage, typically $129 is on sale for $99.
In addition to the filmmaking tools, Digital Bolex is also offering a number of t-shirts and sweat-shirts, all themed after the D16, many of which are also on sale for up to $15 off the full retail price. "Our T-shirts and Hoodie are all American Apparel Tri-Blend or similar soft shirts with high quality screen printing sourced from a local printer." Joe told me in an e-mail "AA is also made in Los Angeles. So no cheap shirts with digital printing here!"
Check out the new store here