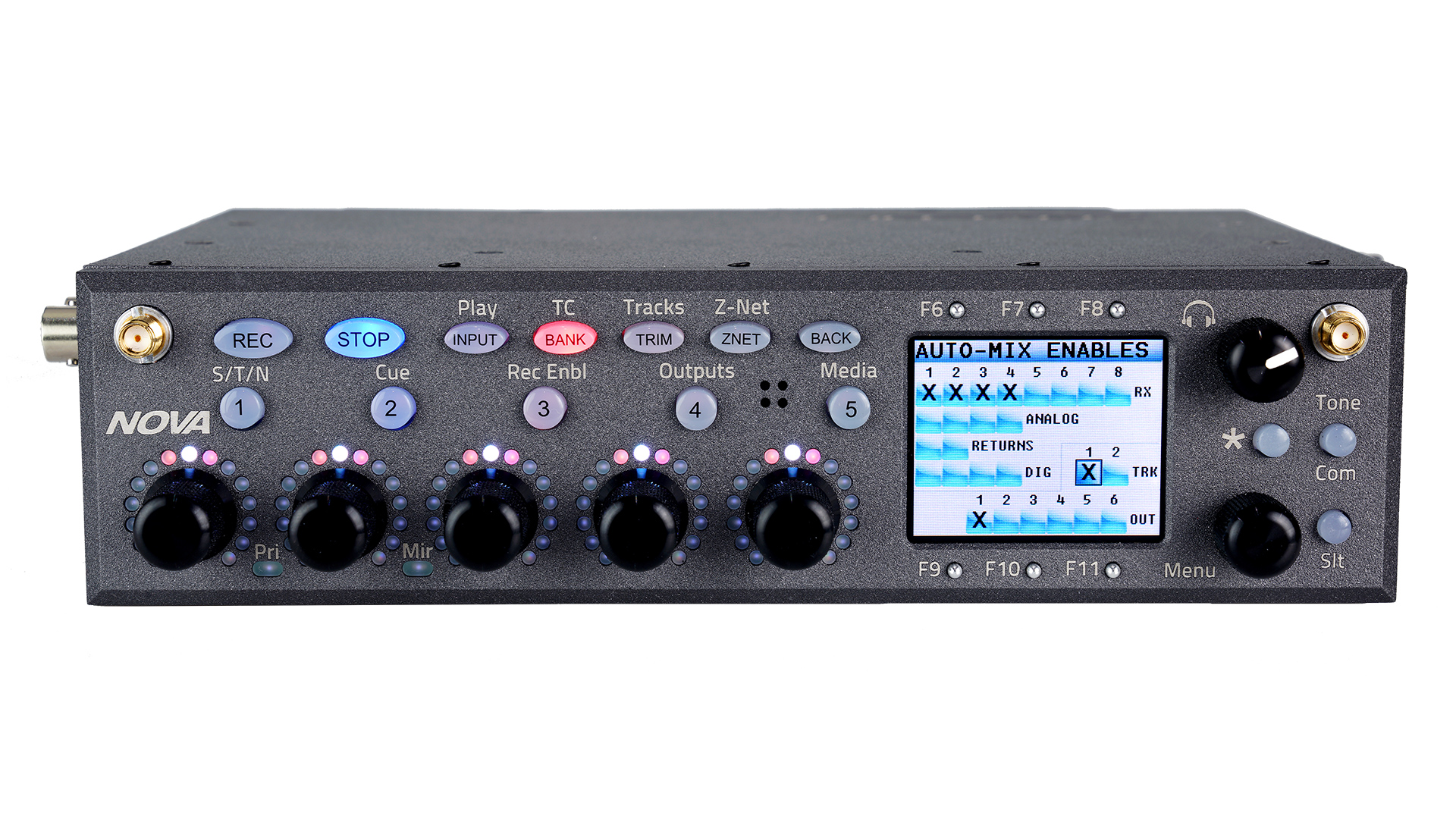 16 Recording Tracks and an Adaptive Threshold Automixer Algorithm feature amongst updates to the recording mixer.
Zaxcom Nova is a recorder, mixer and receiver, and the company just released its Nova Software Version 2.0. Among the key new features and improvements are an increase of recording tracks from 12 to 16, the addition of an adaptive threshold Automixer algorithm and more.
Let's dive right into the new features of the software update.
Zaxcom Nova Software Ver. 2.0 Features
Four additional recording tracks have been added, bringing the total to 16, giving you the power to mix to any track. This is perfect for those handling small shoots to large productions. Zaxcom says you will be able to record and mix any combination of ISO.
The adaptive threshold Automixer algorithm will open and close microphones automatically, minimising background noise under or over dialogue.
A mirror file list helps keep track of all files that have been mirrored.
Support for the Zaxcom Oasis control surface, a hardware device for external linear fader controls.
The update looks like a real winner for those working audio on small to large productions. It's worth updating to the Zaxcom Nova Software Ver. 2.0 to go from 12 to 16 recording tracks. You can get the full details and learn more about the Zaxcom recorder, mixer and receiver at its website.
Tags: Audio