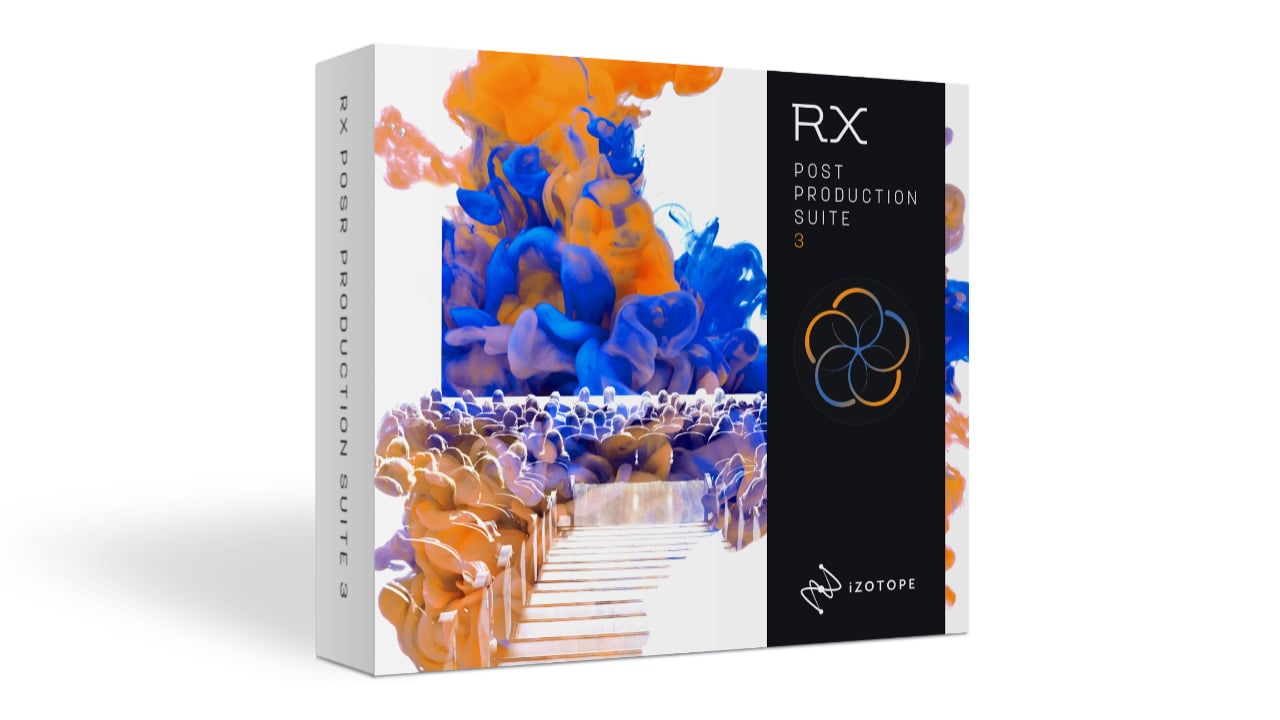 When you think of audio fixing, you probably think of "iZotope RX Advanced". It is the industry standard for audio post production regardless of the environment in which the audio is used, be it movies, music or even criminal forensics. iZotope has now released updates of RX 7, its metering app Insight and the full RX Post Production Suite.
As of today, you can buy the RX Post Production Suite 3, which is the flagship of the RX family product line of software. The collection of solutions for the full spectrum of audio post production now includes RX 7 Advanced and Insight 2, besides Neutron 2 Advanced, RX Loudness Control and bonus content from Pro Sound Effects and Groove3.
The most exciting of these is RX 7 Advanced, iZotope's audio repair and editing suite, version 6 of which we reviewed earlier. The new update should give a deeper control over dialogue and workflow enhancements.
Dialogue fixing so far was limited to removing unwanted sounds from recordings – e.g. deplosive, de-esser, etc. A new "Contour" feature reshapes the intonation of a dialogue to rescue or improve a performance. It's powered by a pitch correction algorithm that is tailored to speech and designed to adjust the inflexion of words within a phrase. It uses iZotope's machine learning system and I'm very curious to hear what the results will sound like.
Dialogue De-reverb is a specific reverb removal module, designed to reduce or remove unwanted reverb from dialogue clips. In contrast to the De-reverb module of version 6, it is optimised to separate spoken dialogue from reverberant signal content.
The update also includes Pro Tools AudioSuite plug-ins that allow you to fix audio while staying within Pro Tools and use new AudioSuite plug-ins to access features like De-Rustle and Dialogue Isolate.
Until now, RX Advanced was limited to processing stereo files, but the new version supports multi-channel recordings as well, allowing you to process audio in any or every surround channel up to Dolby Atmos 7.1.2.
iZotope's audio metering and analysis plug-in, Insight, has also been overhauled to provide modern metering with a new Intelligibility Meter that gives a clearer picture of how an audience will experience the dialogue. Its DSP measures the intelligibility of dialogue compared to the rest of the mix to ensure that the dialogue level can be clearly heard in different listening environments.
It too now has multichannel support up to Dolby Atmos 7.1.2. Finally, it supports global loudness standards, including EBU R128, BS.1770-1, BS.1770-2/3/4, ATSC A/85, and OP-59.
Find put more information at the iZotope website.
Tags: Audio