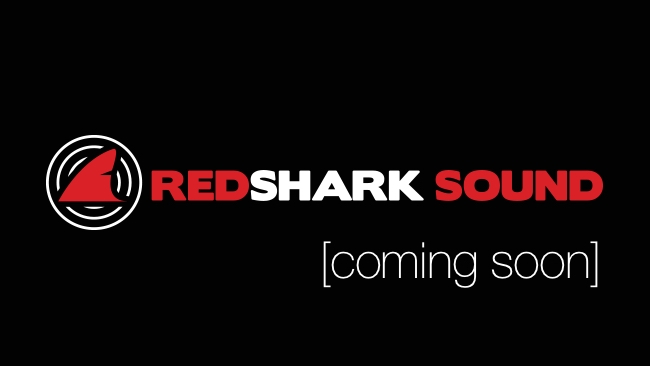 Coming soon: a dedicated site powered and created by the same team behind RedShark News. It will be the new Home Page for audio on the web.
We know that many of our readers are interested in audio. Sound is an essential part of video production. It's a huge part of our lives too. Whenever we publish articles about audio - almost any aspect of it - we get a great response from RedShark readers.
So much so, that we want to increase our audio coverage. Audio is whole industry in itself. In fact, it's several industries, all the way from HiFi, through audio for video, studio recording, live sound, computer audio and music technology. There are so many products, and so many professionals and enthusiasts who want to stay informed, that if we were to give audio the coverage it deserves, it would almost take over RedShark.
So how do we do this without changing, diluting or diminishing our existing coverage of film and video technology?
The answer is RedShark Sound.
It's a brand new online publication, starting in January next year. It's a separate website, with its own domain (www.redsharksound.com), and it will have its own team of writers. I will remain as Editor In Chief of RedShark News and RedShark Sound (I love audio and video!) and the way we're doing this will mean nothing but good news for existing and potential readers.
That's because there will be loads of new content.
But, at the same time, we'll keep the incredibly successful formula from RedShark News. So RedShark Sound will have a very wide range of articles, all the way from deeply technical to shorter "this is interesting!" type pieces. You'll see opinions, reviews and the same type of mixture of content that has made RedShark News so popular.
RedShark Sound will have the same team of developers - who look after the software that is behind RedShark News, and the same designers - so you'll instantly feel at home with RedShark Sound. But there will be new writers: all experts in their field or with something important to say about audio.
Meanwhile, we'll continue to build the original RedShark News, its great team of writers and all the resources it needs to maintain its position as a leading publication for anyone with an interest in moving images.
We'd like to be able to launch RedShark Sound now, but there's still some way to go. It's all looking good, though, for a January launch, to coincide with the NAMM show in Los Angeles.
If you'd like to be kept in the loop, please sign up here. And tell your friends. RedShark Sound will be the new home of audio on the web, and we can't wait to get started!
(And click here to enter our free draw to give away five copies of iZotope RX5, retail value US$349 / €325. All you have to do is complete the short survey to enter the draw for one of five copies of this amazing software that will edit and fix your audio.)