Replay: It's a gratuitous stunt, but boy, what a stunt it is! Back when Red Bull flyer Dario Costa became the first person to fly an aircraft through a tunnel - all captured on an Insta360 ONE X2.
The flight took place in the Çatalca Tunnels in Turkey, near Istanbul. It's not just the accuracy of Costa's flying that's impressive, it's also the fact that he's compensating for cross winds between the two tunnels as well as turbulence within them.
Costa, 41, worked with his mentor, Péter Besenyei, also a pilot, with a team of 40 over a year to plan the endeavour. Every last detail was looked at, from the exacting wingspan of the plane through to timing the flight at a time of day that would give Costa the best visibility.
The flight did in fact set five records, although only one of them, the longest tunnel flown through by airplane, was recognised with a Guinness certificate. The four other records were, first airplane flight through a tunnel, longest flight under a solid obstacle, first airplane flight through two tunnels and first airplane takeoff from a tunnel.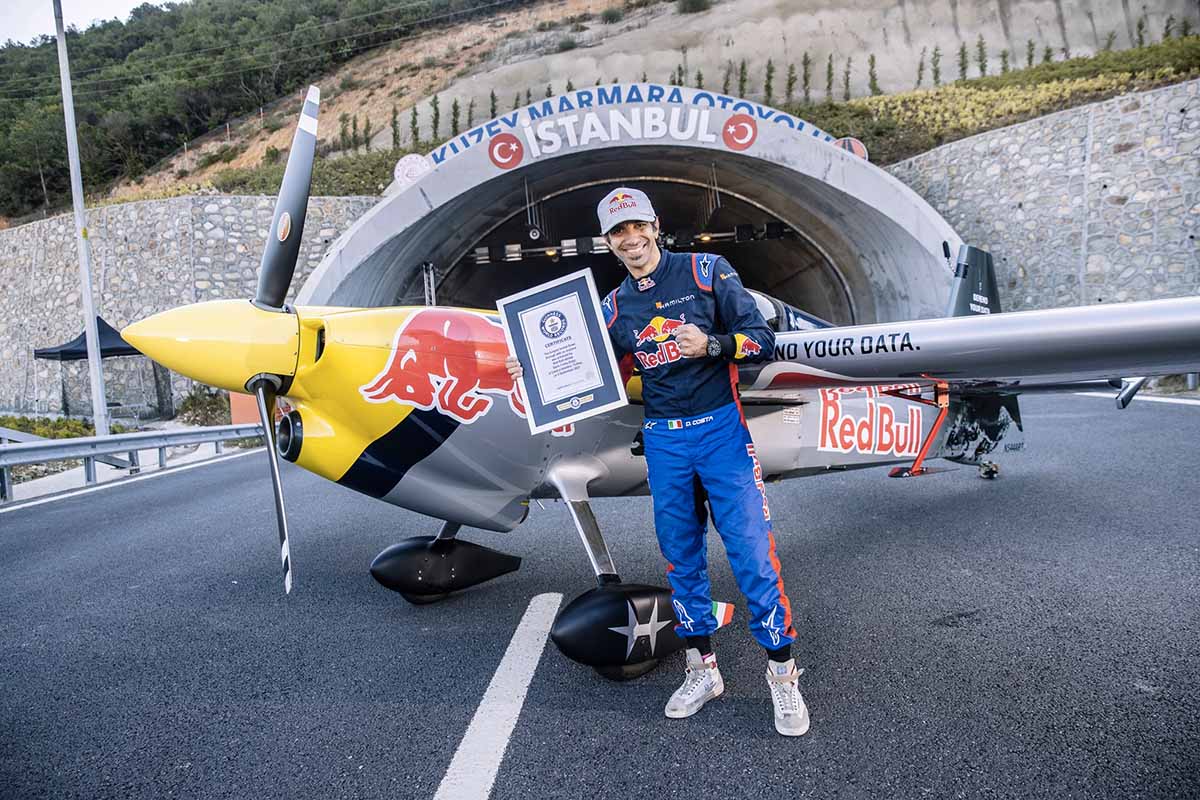 An Insta360 ONE X2 was used to capture the action from the plane's tail fin, giving a wide perspective on events, as well as rock solid stability, and the ability to reframe after the fact.
View the incredible footage followed by a BTS video below!
Tags: Production Action cameras