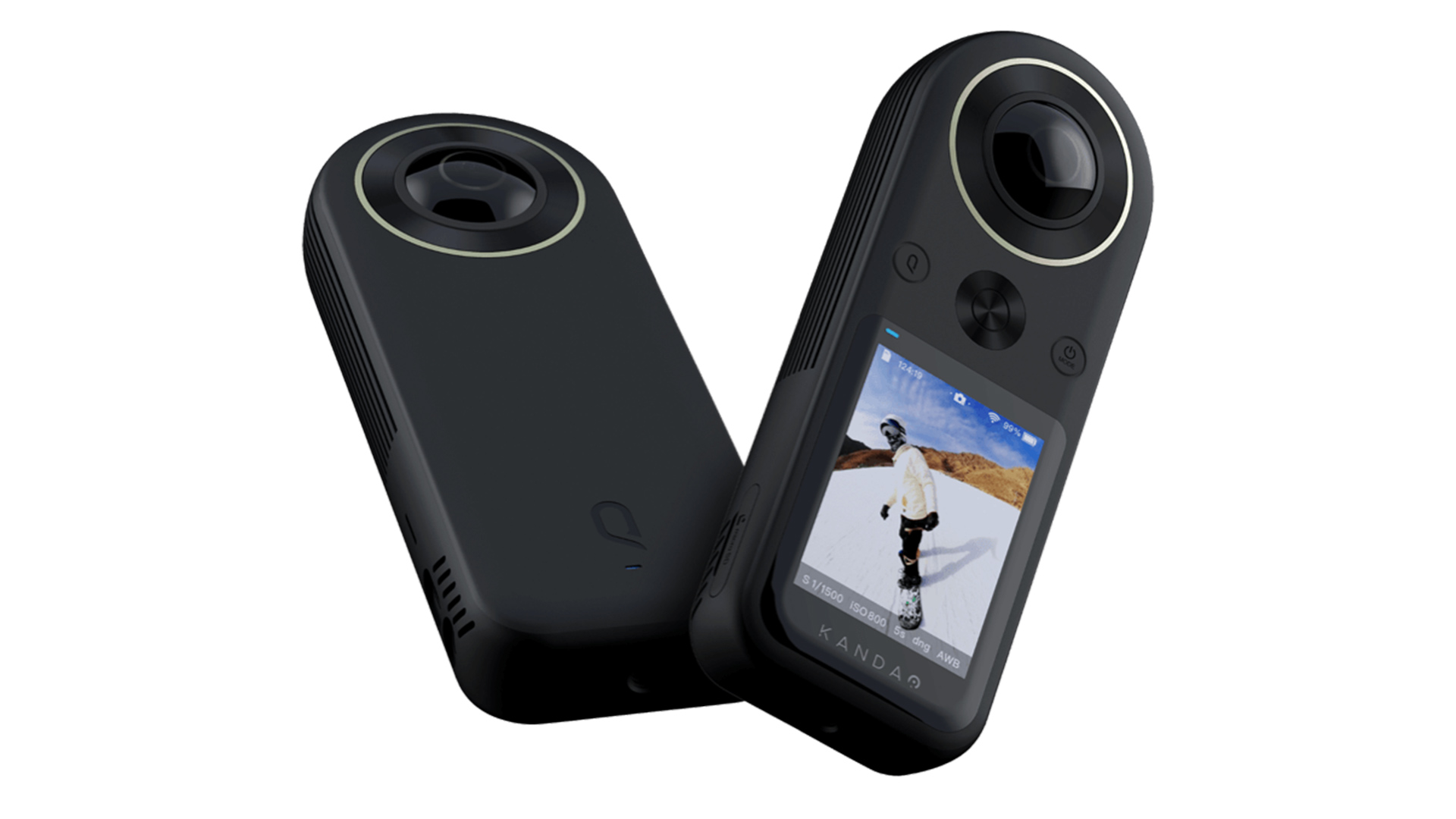 Affordable 360 cameras have always had one big limitation. Resolution. All this is about to change with the KanDao Qoocam 8K, an affordable, and very small, 360 camera that allows 4K 'overcapture' output, could be the device we've been waiting for.
The opening 20 minutes to Michael Bay's new film 6 Underground is a sustained car chase winging around ancient and photogenic Italian cities. It's a made for Netflix movie which makes the most of its $150 million budget by filming all the stunts practically rather than in VFX. These included a good number of shots of actors inside the car for which cinematographer Bojan Bazelli needed as small a camera as he could find since he too would be operating inside the vehicle.
He chose the Sony Venice principally because its design gave him the ability to operate just the lens and sensor block while the bulk of the camera body is tethered outside the car by cable. Even then the anamorphic lens was just inches from the actor's faces and in an ideal world Bazelli would have opted for an even smaller camera provided he could achieve the same image quality.
One such option available for projects from December is an 8K 360 camera which tops the resolution of action cams GoPro Max (5.6K) and the Insta360 One X (5.7K).
Chinese camera maker KanDao reckons the QooCam 8K is the smallest 8K 360 camera around.
KanDao
It's actually larger than either of its main competitors but it does carry two back illuminated 1/1.7-inch 20-megapixel sensors which are 58% larger than the imagers found in most 360 cameras, according to Kandao. The QooCam 8K's effective sensor area is 246%.
It can shoot 8K at 30 fps or 4K at either 60 or 30fps, with a slow motion mode for capturing 4K at 120 fps, all viewable on a built-in 2.4-inch OLED touchscreen.
It can even go to 960fps 4K from the original 120fps 4K with an AI function. Files can be compressed in H.265.
Kandao touts a patented 'SuperSteady' video capture using a six-axis gyroscope and automated processing, for smooth, stable footage.
Stills photo resolution is also 7680x3840, but you can capture multiple images and the camera will combine them using computational photography for a lower-noise, HDR image.
Kandao puts it thus: "In Realtime Raw+ mode, the camera captures a rapid burst of DNG photos, aligns and blends them algorithmically to get one 16bit DNG and JPG, resulting in less noise, higher dynamic range and no ghosts HDR photo."
In addition to the touch screen, you can also use the QooCam app to remote control and quick edit the footage on the go. This enables you to trim, re-frame, apply filters, adjust playback speed, and even add music. For more Pro finishing the QooCam Studio app for Windows/Mac allows batch editing of the footage or to run the AI Slow Motion effect. It even does real-time stitching and performs '8K express edits' using 4K proxy files. A 3.5mm mic input is for audio recording.
There's 64GB of internal storage, plus a microSD card slot with WiFi and Bluetooth connectivity for transfer (or with cables).
While we're not suggesting this $589 consumer-cam rivals the likes of Red or Venice, the utility of a tiny 8K camera won't be lost on filmmakers like Bay he won't lose sleep if one or ten are lost during stunts.
KanDao
Incidentally, it's worth noting the attraction that Sony Venice is gaining in Hollywood not just for its image quality (which is reckoned up there with the best that a digital cinema can produce) but for the opportunity it offers cinematographers to shoot with a small footprint. It's arguably beginning to land work over that of the pretty small Red brains and ARRI Alexa Minis.
James Cameron is the most high profile advocate, shooting the Avatar sequels on the Venice. Roberto Rodrigo, the DP on Martin Scorsese's opus The Irishman, shot half the film (all scenes requiring de-aged VFX) with a custom made tri-camera rig comprised of Alexa Minis either side of a Red but would still seek a smaller configuration on similar future projects.
The next series of His Dark Materials has already made the decision to shift from Red to Venice again because detaching the camera body from the sensor block for use in a 'snorkel' mode is so advantageous.