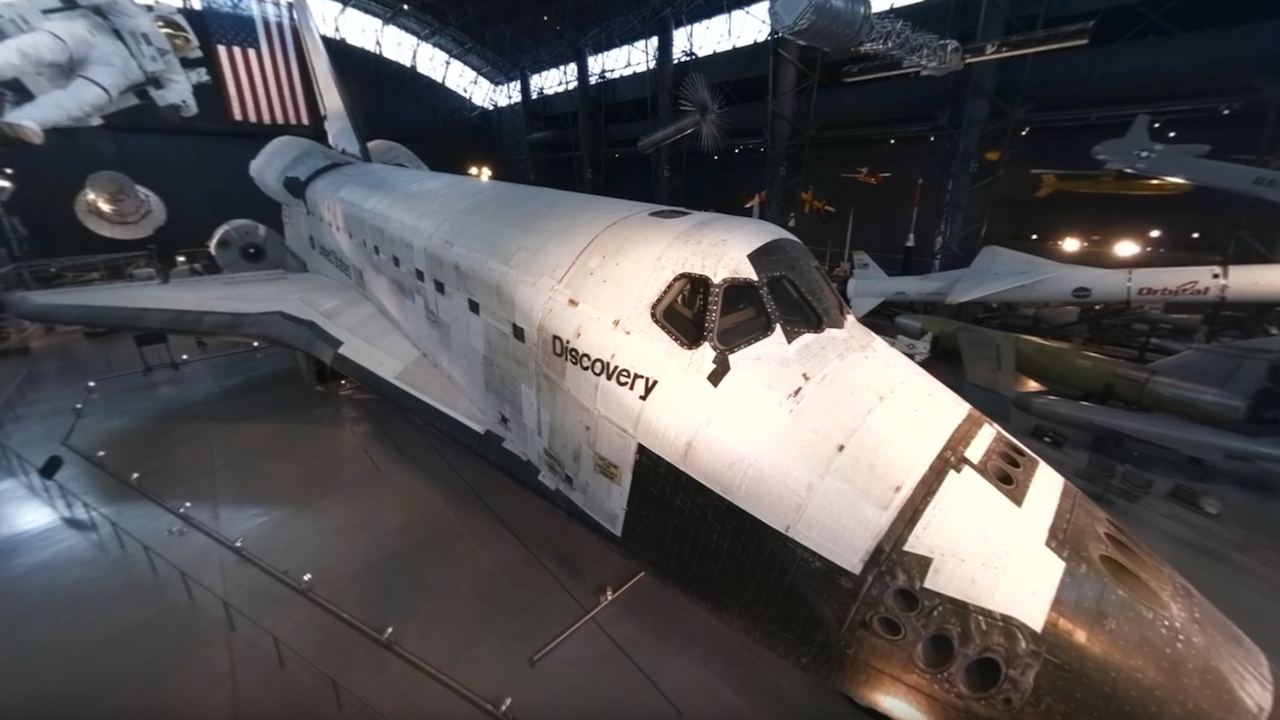 VR really comes into its own when it's used to preserve moments in time in stunning, immersive detail.
Just over 34 years ago, on 30 August 1984, the Space Shuttle Discovery lifted off for the first time on mission STS-41-D. 365 days in space later, it flew its last mission out of 39 in 2011 and now lives in the Smithsonian National Air and Space Museum. But if you can't make it to Washington to see this spectacular piece of space history, Google Arts & Culture has the next best thing: an 8K VR tour.
8K VR is something that you're going to see an increasing amount of, with several announcements about tech demos of it peppering the run up to IBC. 4K has long been held by many proponents to be the level at which VR becomes properly immersive, so ramping up the detail makes perfect sense. Certainly it's going to be a good work out for the encoders and decoders involved in providing the signal, though quite what you watch it on to take advantage of all that resolution is a bit more difficult to answer: Pimax's 8K headset is delayed and while others are rumoured, none are yet to surface.
But don't let that spoil the experience though, it's good even in 2D at HD. Captured using Google's Halo camera, which lashes together 17 Yi 4K action cams into a single unit, it features astronauts Charlie Bolden and Kathy Sullivan talking about their experience on Discovery helping to deploy the Hubble Space Telescope.
It both captures a moment in time that will one day be lost forever and provides a compelling use case for VR. Worth a watch.