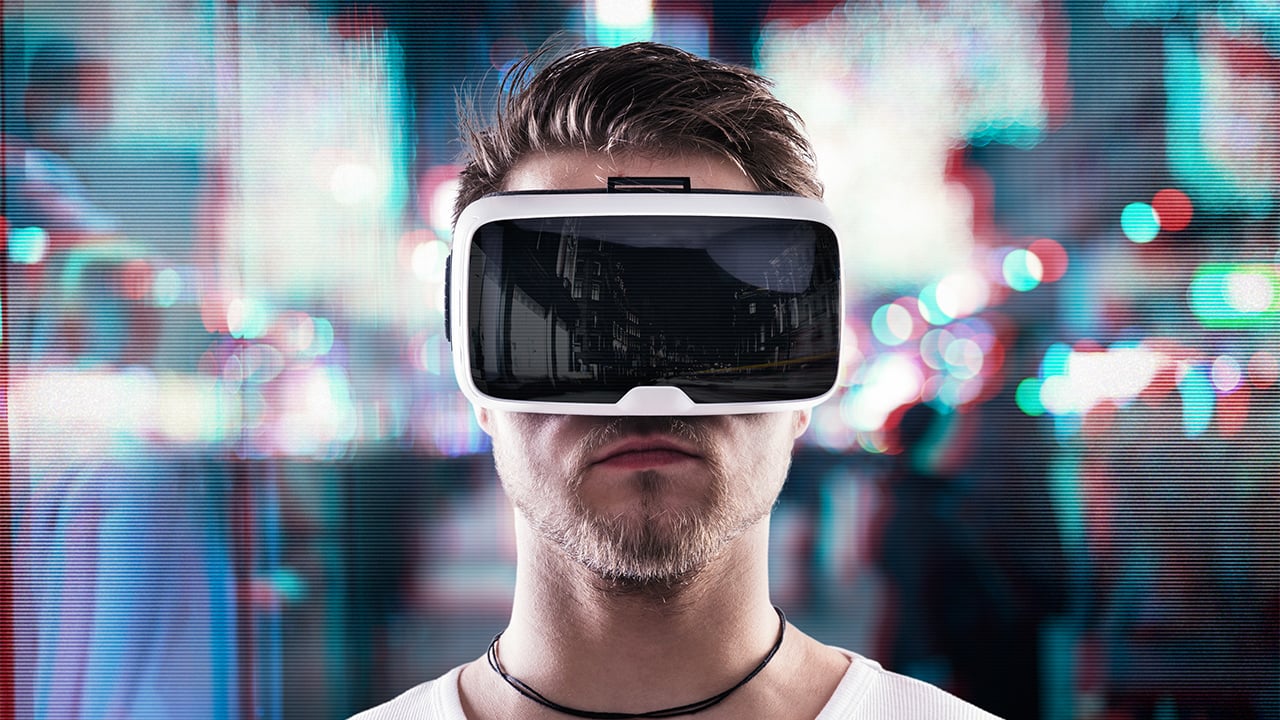 Todays VR is becoming practical and usable in ways never seen before now. Rakesh Malik takes a look at the current state of VR and 360 technology, and how far it has progressed.
The first time I visited NAB's massive VR pavilion, I came away very disappointed. On top of having fairly low quality cameras, clunky software, and largely uninspiring content, the headsets were dreadful. Most had no provisions for focusing and also no room for eyeglasses. The result was very unpleasant. Some of the pricier ones were decently comfortable, though their screens were FAR behind the imaging technology.
Now three years later, even with Nokia pulling the plug on the Ozo, and a VR pavilion that was barely larger than the original Nokia booth, things are looking a lot more promising.
Hardware
The headsets have improved dramatically. The new generation of HTC Vive headsets is much more comfortable than the previous generation, designed to accommodate eyeglasses, and its quite a bit lighter and smaller. The headphones are even built in, which leads to fewer cables. The screen resolution is still lagging the cameras by a large margin, but it's continuing to improve.
There's also now a wireless version of the HTC Vive which is even nicer.
The new, wireless HTC Vive
Kodak has updated its PixPro line with newer cameras and some software updates to improve the stitching and render quality of its venerable PixPro 4K line, and has a 180 degree stereo camera and a 3-imager spherical camera coming soon.
The Vuze cameras from Humaneyes are reasonably affordable, coming in around $1200 for the newer model that adds live streaming, and records a stereo spherical image. The stitching software is user friendly and functions well.
At the higher end are the Z-Cam, Kandao, and Samsung were showcasing higher end cameras. Samsung's 360 Round records in up to 4K raw, controlled remotely with an application that gives the operator quite a bit of control over the camera settings, like iris, ISO, gamma curve, and stitching. Kandao has an 8K model an high-speed VR camera that can record up to 120FPS.
The Kandao Obsidian R 360 8K camera
Like the Samsung and Kandao cameras, the Z-Cam line is designed in cooperation with Radiant Images, and is also fairly high end. The cameras record high resolutions and some can live stream.
Sennheiser had its Ambisonics microphone on the floor, and Rode announced a new SoundField microphone, with a rep showing it on the floor. Sound Devices already has support for Ambisonics recording, as do Zoom, Nagra, and Aaton.
Hear 360 has an unusual looking new micropohone that uses for pairs of microphones modeled after the the way that the human ear works. It has four pairs of stereo mics, but it's the mics on opposite sides of the mic's body that comprise the pairs rather than mics next to each other sharing a synthetic "ear". This enables the microphone to record four stereo signals with parallax similar to what humans are used to, for four directions at once. The result is an audio recording with surprisingly precise positioning within the sound field. For people within the field of view
Software
Assimilate and SGO were demonstrating the sophistication, speed, and ease of use of their VR solutions. Assimilate has been working on adding a hot spot feature, allowing content creators to add interactive hot spots into Scratch and publish the result as interactive applications. Both are astonishingly fast applications, easily handling the high resolutions involved in working with stitched 360 footage, even when working in stereo.
Assimilate has taken the extra step of incorporating live Ambisonic recording directly into Scratch.
Voysys was showcasing a live 360 streaming solution that offers common broadcast features like live compositing in the spherical environment, and can stream directly to services like FaceBook and also with NDI for higher resolutions, up to 8K. It requires only an nVidia 1060 to stitch and stream 6K live, but requires a 1080Ti for 8K.
Several companies were showing audio mastering technologies in preparation for VR, even Black Magic has a positional audio feature in its updated Fairlight module that even makes it easy to position a sound in 3D space by associating it with an object with an animatable position.
Most of the 3D animation software out there also supports VR now; Cinema4D for example has a native spherical camera for rendering 360 content directly.
Content
Last year, Digital Domain and Technicolor had exhibits showcasing some of their experimental content, some of which showcased the best of what VR had to offer at the time. This year, the big thing was live events. Samsung, Kandao, and Humaneyes all had demo products showing live streams of either the conference floor or of panel discussions going on at the time.
Live streaming 360 is also maturing; the Humaneyes and Voysys demos were stitching on relatively modest computers. Voysys said that it could live stitch 6K on a mid-range laptop with an nVidia 1060, and 8K with an nVidia 1080Ti. The Voysys demo machine was an AlienWare 13, which while powerful for a laptop, is still a laptop limited to four cores and an nVidia 1060. It was smoothly stitching 6K footage and streaming it, flawless even while the rep added some computer generated elements to the 3D space while I watched. He continued adjusting the location of the CG elements while I watched in 360 it had no noticeable affect on the stream I was watching.
Samsung's booth had several operators showing the level of control they had over Samsung's new high end camera, reminiscent of a more traditional ENG camera's remote capabilities. The operators could adjust the ISOs of individual imagers within a single camera, fine tune stitch lines, color balance, and tune the final audio mix while streaming live in 6K.
The Future of VR
VR still hasn't really found a place in film, but it is gaining traction in live streaming events. For entertainment, it's still really a solution without a problem. In gaming it's likely to gain ground as the display technology continues to improve, particularly since the interactive experience works so well with the immersive nature of 360, especially in stereo.
The technology is reaching a level of maturity and affordability to enable even independent filmmakers to start getting into augmented reality content creation. Red's upcoming entrance to the field with the Hydrogen One platform holds promise to both raise the bar for content creation technology, but also for distribution.
While so far the response to 360, VR, and AR has been tepid, it's just starting to take off. Though currently it's gaining ground mostly in the live event space, the technology is reaching a level of both affordability and maturity that makes it feasible for independents to create high quality content in 360. The 8K options are still pricey, but they're now below $10,000. Scratch used to cost $30,000 but it's now only $720 for an annual license. Mistika used to be so expensive that it wasn't even worth the effort of asking for a quote if you weren't Bad Robot or WETA Digital, and now Mistika VR is available for $50/month.
Red's Hydrogen One is a dark horse still. Red is building it as a platform for holographic as well as cinematic content authoring, and is also working on a channel for distributing holographic content. Until it's available in users' hands, the experience is quite unknown. Red is hosting a sneak peak in LA on May 19th, and plans on a launch in summer.
As the barriers dissolve, the community will grow, and with it the content. For the past few years, VR has been riding on the coattails of cinema, but it's ready to stand on its own now, and its future is bright.
Main image courtesy of Shutterstock.
Tags: VR & AR