Ned Soltz reflects on what the Sony A1 means from a very personal point of view, and the reasons why he had no hesitations in pre-ordering one.
I just ordered a Sony Alpha 1.
So now I write from the perspective of why I think this camera was worth $6500 to me and how it is positioned amidst the plethora of still and video choices available to creators today.
With the combination of COVID shutdown effects and the residuals of an automobile accident (hit in a crosswalk by an elderly driver—BMW 535 won that encounter), my video shooting was curtailed. Last summer I sold my last remaining video camera, a Sony FS7 II, and upon release purchased a Sony a7s III with a Ninja V recorder and a very fast OWC Mercury Extreme Pro 6G SSD. It took a while to adjust to mirrorless video shooting coming from a few decades of dedicated video cameras, but it works for my purposes now. Interviews, some run and gun, nature shots, web-destined shots—with the addition of a PolarPro variable ND for outdoor SLog shooting, I can make it work. I like it.
I'm also returning to my still-photography days and while the low light capabilities of the a7s III were phenomenal, I remain somewhat troubled by the 12mp resolution for some summer travel to Africa I've planned (COVID willing).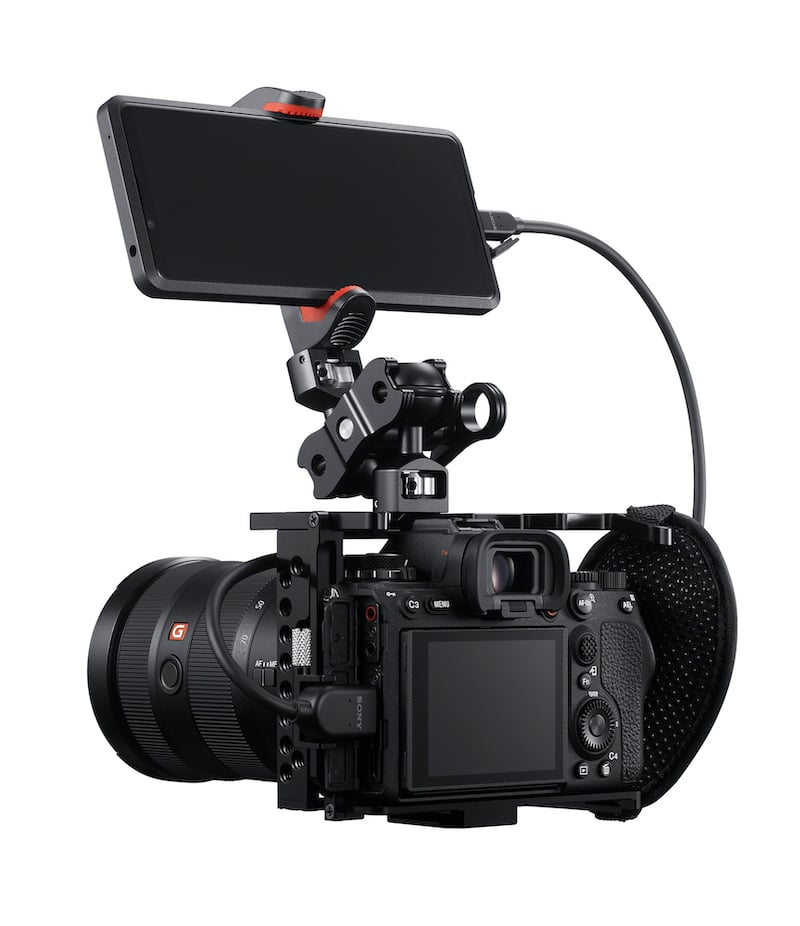 Now, enter the Sony Alpha 1.
I had intended to rent a Sony a9 or a9II for the trip, as I did for my last Africa adventure in September 2019. But I wanted that elusive combination of video capabilities plus high resolution and bird in flight or cheetah on the chase tracking capabilities. The Canon R5 approached those specs but then there was the heating issue and the concerns over my existing investment in E mount glass.
Again, enter the Alpha 1.
The a7s III will still go to Africa with me because two bodies are essential even when packing light - changing lenses in dusty environments is a no no and you can't ask a hungry cheetah to wait for a lens change - and amazing sunrises and sunsets won't see too much of a 12mp disadvantage.
But the Sony Alpha 1 combines so much of the a7s III with a highly credible wildlife capable still camera that it very well could even replace the a7s III for much of my now less-intensive video work.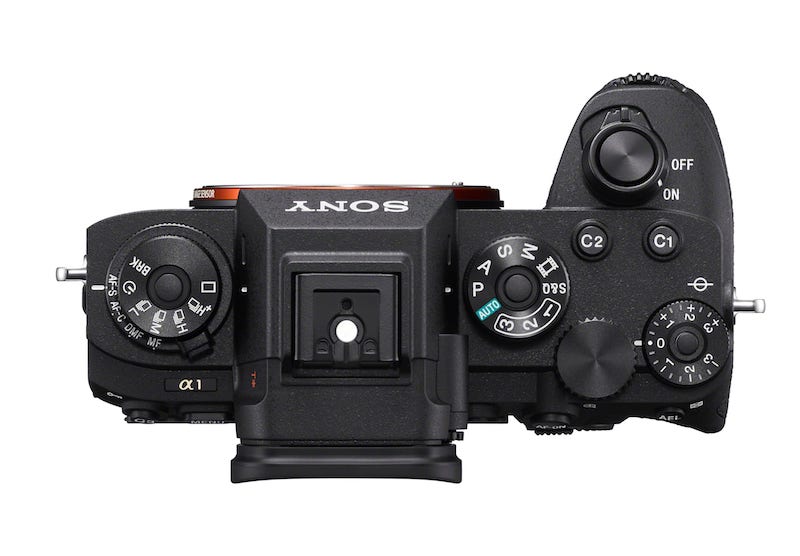 The heart of the Sony A1
Let's start with its brains. The Alpha 1 builds upon the new ExmorRS back illuminated sensor by updating to 50 megapixels as well as adopting the stacked sensor design found in the A9 series. That combines with the new BionzXR processor, the identical processor developed for the a7s III, for even faster readouts; Sony estimates over 2x less rolling shutter. It has the same hybrid AF as the a7s III with touch tracking and even an improved viewfinder. The a7s III was already, up to that point, Sony's highest resolution OLED VF, but now the refresh rate is increased to 240fps. This is particularly important in tracking subjects, whether still or video. Like the a7s III, it has a 41-degree FOV which can be widened to 33-degrees for us eyeglass wearers.
The Alpha 1 represents Sony's first foray into 8K in mirrorless cameras. The 8K is downsampled from the 8.6K sensor so no pixel binning or line skipping. Now mind you, that 8K is recorded in H.265 with 10-bit depth but 4:2:0 sampling in long GOP. Because of this lower data rate, though, 8K can be recorded to SDXC cards rather than the pricey Sony CFexpress A media.
Will I use 8K? Possibly. I remember when we were talking about 4K as something with no delivery mechanism but useful for reframing. I would see 8K in very much the same way. And Sony gave us a press demo subsequent to the public product announcement, showing some very sharp still grabs from 8K video. And that 8K video works in all available picture profiles.
The versatility of shooting either full frame or Super35 video is an important component of my a7s III. Of course this continues in the Alpha 1 and I definitely see myself shooting Super35 4K 120fps.
The Alpha 1 gains the S-Cinetone gamma found in Sony Cine Line of cameras making it useful if I were ever shooting alongside one of the big boys (with my long-lamented internal ND's). But even for my interview work, S-Cinetone delivers such amazing skin tones that not much would be gained by shooting in SLog and then grading.
The Alpha 1 loses the fully-articulating screen of the a7s III, so useful in shooting video. Instead, it has the same style as the current A7r IV and A9 II cameras.
In both devices, the full-sized HDMI connection outputs 16-bit RAW to a Ninja V. And as a bridge to its still capabilities, the only major deficiency of the Alpha 1 is its limit at ISO 102,400 as opposed to over 400,000 with the a7s III. For me, however, this is not a deal breaker.
Finally, both a7s III and Alpha 1 feature Sony's active stabilization, which effectively uses the camera's gyro to steady a shot, with albeit a slight crop. While no substitute for a gimbal, it does help with handheld shots from my experienced steady hands. Both cameras write stabilization metadata to the clips which can be used with Sony Catalyst Browse to stabilize even more in post. I hope Sony will make that metadata available to third party developers so that this can be done within an NLE via feature or plug in to avoid the added steps of Catalyst import, stabilization and export.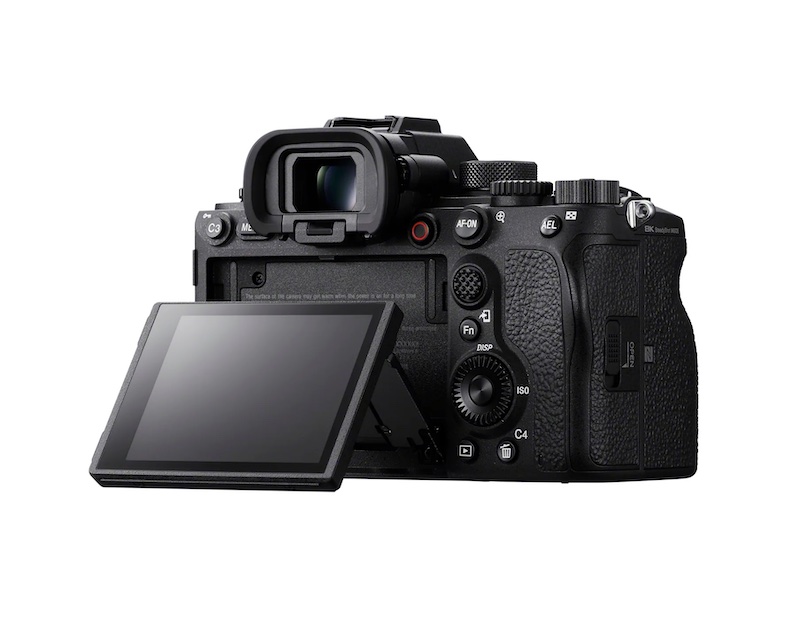 Still features.
There is a complete reworking of the shutter. An all-in-one silent mode (selected from menu or configurable to custom key), switches from mechanical to electronic shutter and shuts off all camera sounds. For sports (golf was their example) and wildlife, this is invaluable. And in electronic shutter mode, in compressed (Lossy) RAW, it can shoot up to 30 fps in its fastest continuous mode. Like the a9 cameras, this can be selected by a dial on top left of camera rather than menu. Slow and medium continuous can be user configurable between 5-20 fps.
This new shutter allows flicker-free image capture and can sync flash up to 1/400 full frame or 1/500 APS-C.
Another advance. Up to this point, still RAW shooters only had a choice of uncompressed or compressed RAW. Alpha 1 adds a Lossless Compressed for 50% smaller file size, while reducing maximum continuous fps to 20. It's a good trade off in many circumstances.
The shutter redesign also eliminates banding while in electronic shutter mode and shooting indoors, particularly under LED or fluorescent lighting. That VF we spoke about combined with the image processor allows continuous shooting without VF blackout. This is really significant for tracking those birds and fast moving big cat predators. Now, add that to improved tracking capabilities and a whole new AF capability - birds.
Someone on the call suggested calling it Eagle Eye. Yes, it track birds' eyes. It doesn't work in video, but human and animal eye AF work in both still and video modes. And something else I never knew—Sony's animal eye AF draws upon machine learning from a database of hundreds of animals Sony has compiled. But I bet it won't have the Pangolins I hope to be photographing at night!
Both the a7s III and the Alpha 1 can accept USB-C power from any PD compatible external device. It's a feature I love in my a7s III and something that I expect to see henceforth across the Sony line.
In short, the Alpha 1 extends the sports and action capabilities of the A9 series with a higher megapixel count while actually enhancing autofocus and tracking capabilities. Even the number of AF points have increased to 759 points with 92% coverage.
I personally will not be using many of the connectivity features. Sony noted to us press-types that the AP has standardized on A9 II for its network connectivity, really needed in the news and sports environments. In that regard, the camera has the fastest WiFi in a camera with 802.11 ac 2x2 speed, dual antennas and a USB C 3.2 port for 10gbs transfer. It also retains the a9 series' ethernet port. I wish Sony cameras would output directly to USB-C devices as do the Blackmagic cameras.
Smartphone monitor
Another product introduced today by Sony expands the camera's capabilities in addition to being unique on its own. The $2500 Xperia Pro phone broadens the camera-centric aspects of their Xperia phone line to include being a major companion to the Alpha 1.
First of all, it has HDMI input. Thus this phone can take input from the camera and display 4K on the phone itself. So we have the first cell-phone monitor. In addition, the phone could be used as a live streaming encoder as well as for transfer of both still and video files to a remote server. It's not for me at this point, but I would certainly encourage our readers to take a look.
The Alpha 1 carries a US list price of $6495 and Sony expects to begin shipping Feb 25, with pre-orders beginning on January 27.
Tags: Production News