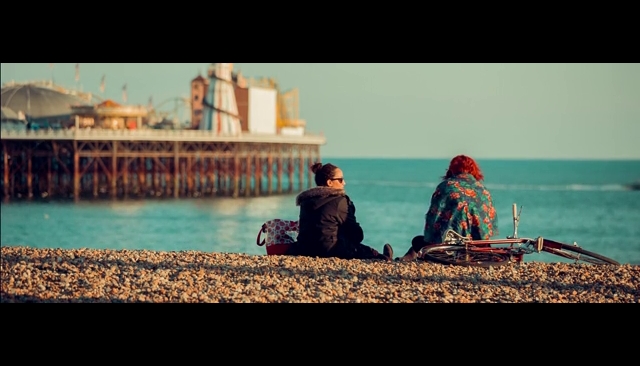 Here's a great new video by a fellow called James Miller which is creating a bit of a stir around the internet as "the most beautiful video" from the Canon raw video hack so far
The video is shot on the sea front in Brighton, so it's exciting for those of us in the UK to see people here getting in on the Canon raw action too. Not to mention getting to see a familiar location on our screens!
Modified
This was shot on a Canon 5D Mark III but slightly modified as both the Infra-Red and one of the Optical Low Pass ilters have been removed from the camera. The aspect ratio may seem a little extreme for today's eyes at 2.66:1 but early anamorphic epic "The Robe" was also shot in this aspect ratio too.
The video was captured at 1920 x 720 @25p
David, our editor, commented on how sharp it was when he saw it. It seems the raw feature does really make a difference in sharpness as not only is the video normally heavily compressed to h.264 but it is scaled before it gets recorded too. Recording raw sidesteps that extra processing and the quality loss involved.
...and heres a special bonus for those who like cars. It's shot 1920 x 1080 @ 24fps on the Canon 5D Mark III:
If you want to see more raw videos, check out my magic lantern raw video round up here.