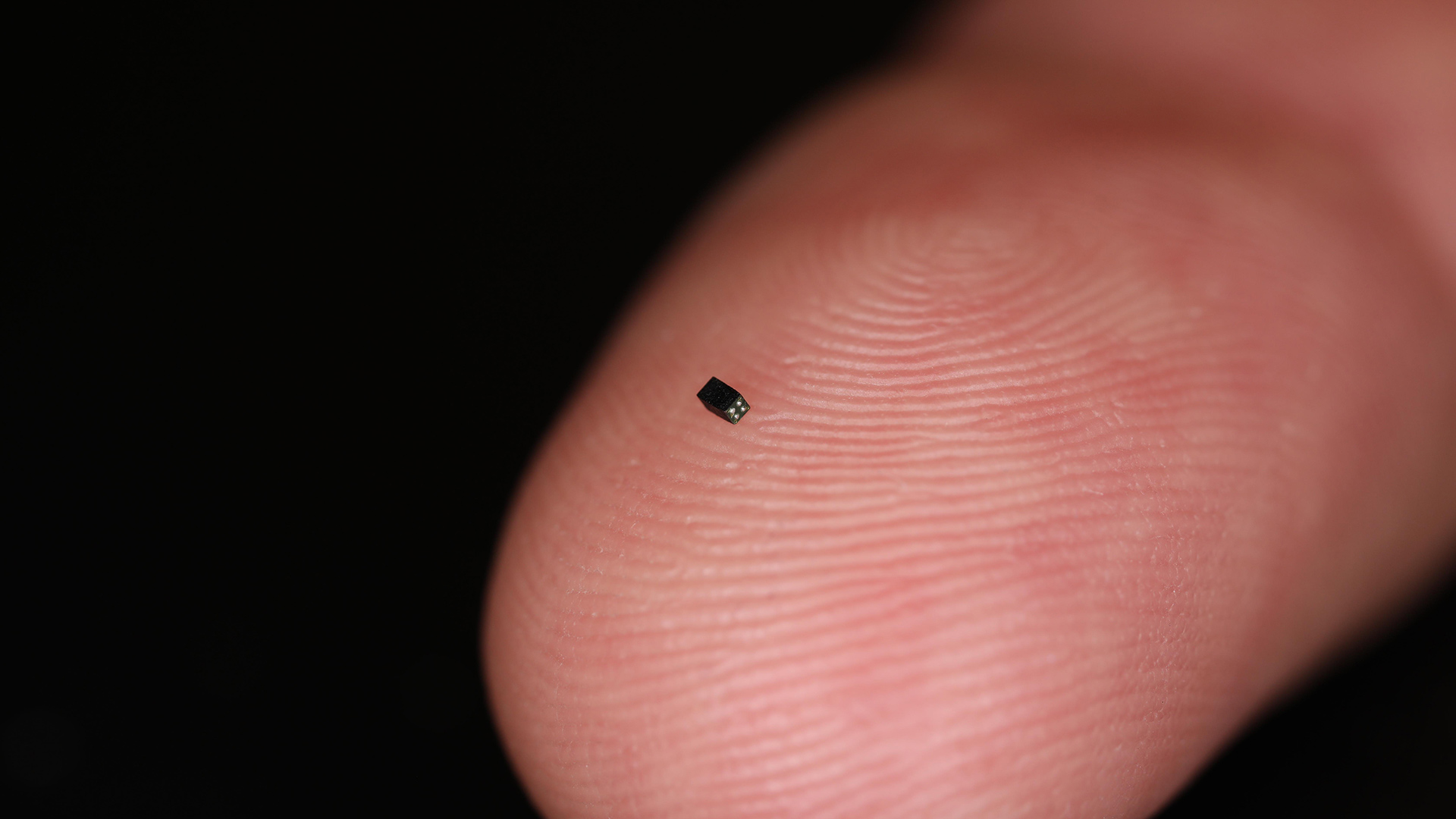 Like a scene from the unforgettable 1966 sci-fi fantasy Fantastic Voyage starring Raquel Welch, surgeons can enter the smallest veins of the human body and take video with a sub-miniature camera that is officially the world's smallest.
At just 0.575 mm x 0.575 mm x 0.232 mm the OVM6948-RALA chip from US-based Omnivision Technologies is a fresh entrant into the Guinness Book of Records for being the smallest commercially available image sensor. That's the size of a grain of sand.
It fits inside a "wafer-level camera module" that measures just 0.65mm x 0.65mm x 1.158mm and offers a 120-degrees of view.
The OV6948 has an 1/36-inch optical format, and an image array capable of capturing 40-kilopixels (200 x 200 resolution) colour video at 30 frames per second. Each photosite measures just 1.75 µm across.
That resolution may seem a little low but not when you consider that internal medical procedures for neurology and cardiology or spinal injuries are currently performed using far lower-resolution fibre optic feeds – or simply carried out blind by experienced surgeons.
Due to the sensor's low power consumption, less heat is generated at the distal tip of the endoscope (try not to think about it), improving patient comfort and thus permitting longer-duration procedures. The sensor is capable of analogue data transmission up to 4 metres with apparently minimal signal noise.
"Previously, procedures in the body's smallest anatomy were performed either blind or using low-quality images from fiberscopes, as existing cameras were too big and reusable endoscopes were not cost effective," explained Omnivision's Aaron Chiang in a press release.
Initially developed for wince-inducing medical endoscopes and catheters, the OV6948 (which is designed to be disposable) might readily find its way into a wide range of applications outside of healthcare, including internet-of-things (IoT) devices and wearables.
One could have entire articles of clothing sewn with the sensors for some artistic effect. You can bet the CIA has already ordered a truck full for ultra-covert surveillance. Someone (art-autopsist Gunther von Hagens, perhaps) will have a series of internal examinations performed on their organs, with the video stitched together and entered for a Turner prize.
While this may be the outer limit for miniaturised silica, it could be far from the limit of molecular nanotechnologies which build objects from individual atoms.