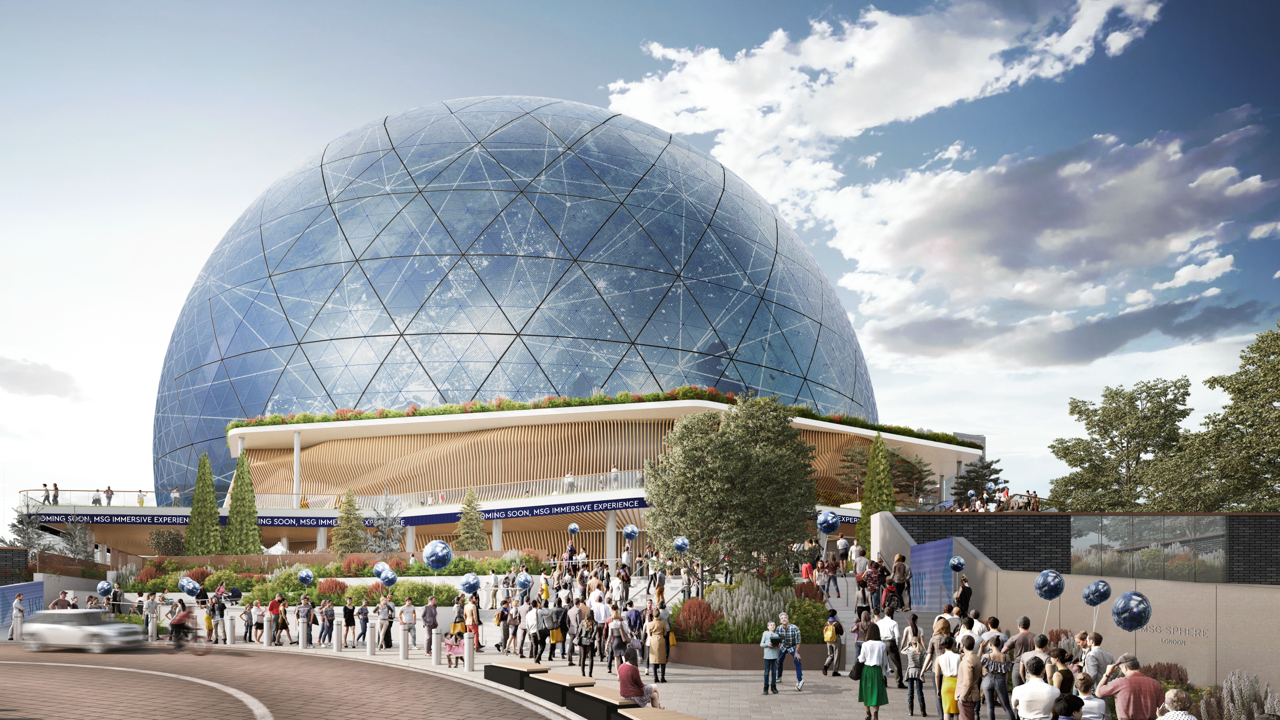 With 8K suddenly all the rage and as specifications for 8K tellies have just been agreed, there are already concrete steps to double and even quadruple the number of pixels for display.
Earlier this year Sony installed a 16K screen into the front of a cosmetics store in Yokohama, south of Tokyo. The 63ft wide screen (19.2m) screen is believed to be the largest 16K screen yet.
Sony has plans to make the product available, in custom sizes, for well-heeled consumers.
The screen is based on micro-LEDs, the same technology behind Sony and Samsung LED cinema screens which use tiny, non-organic LEDs - three per pixel – to deliver a colour and contrast quality with extreme high brightness that is on par with OLED, but seemingly without the manufacturing issues or lifespan deterioration of their organically emissive cousin.
While noting that 16K screens are likely to be adopted as a corporate niche for many, many years, respected pundit David Mercer told the BBC that "even 8K on a big display is almost mesmerising.
"When you get to this resolution it delivers almost a quasi-virtual reality experience as your eyes perceive there to be depth to the content."
That's exactly the impact that we are promised with new technologies such as light field. Developers Light Field Lab are targeting large scale theatrical and experiential venues with its holographic displays first.
It's also the target for a new music and entertainment venue proposed for the East end of London by the Madison Square Garden group. If plans for the MSG Sphere get the nod from London mayor later this year, it will house the "largest and highest resolution LED screen in the world" at a resolution which this reporter understands to be 32K.
Artist's impression of the new arena.
The screen will also be curved to fit the structure's golf ball design and allow for "immersive" performances (think Black Mirror's 'Rachel, Jack and Ashley Too' with a giant holographic Miley Cyrus) and augmented reality.
There will also be an adaptive acoustics system that delivers "crystal-clear audio to every guest", a haptic system that will convey bass so the audience can "feel" the experience and wireless connectivity that delivers 25 megabits per second for every guest (presumably based on 5G).
What's more the 90-ft high sphere will be clad in LEDs panels to project ultra-high def footage, perhaps live from the event inside, over 150 metres away.
The arena
The 4.7-acre site near Stratford's Westfield shopping centre is currently inaccessible to the public as it is surrounded on all sides by active railway lines. It was last used as a temporary coach park during the 2012 Paralympic Games.
The 21,500 capacity will make it the largest concert arena in the UK.
"London has a population of nearly 8.8 million, which is almost identical to New York City at 8.5 million, but while the London market has two large-scale capacity venues, the New York market has seven," MSG explained.
Technically, there is no upper limit to content resolution. If money were no object then content of 50K could be produced – NHK the Japanese broadcaster now expanding into 8K drama production has admitted as much.
There are also stills cameras capable of recording triple the amount of megapixels than your 'regular 8K 7680×4320 pixel count.
Quite whether there is any point given that 8K is widely understood to be at the limit of human perception is another matter.
32K though in an experiential setting, especially if off-set by some form of giant scale AR or mixed reality animation, could make for such a wildly different experience that it would pull in punters from passively grazing Netflix at home.
Worth noting that it's not just music that MSG promotes either. It also has stakes in a couple of sports teams – basketball and ice hockey – and in esports.
What's more I understand that a Soho post house is already prepping content for display at 32K.
8K is coming. The Consumer Technology Association this week laid out the official specs for 8K TV. This includes at least 7,680 x 4,320 resolution, support for up to 60 frames per second,10-bit colour and HDR function. Displays will also have to upscale any video to 8K. Official 8K logos will start appearing on sets from January.
A word of caution in all of this though: According to the latest figures from analyst Screen Digest, barely a fifth of Japanese homes will have a 4K UHD TV by next year and only 62000 homes in Japan (less than 0.1%) will watch the Olympics in 8K.
"There is zero correlation between content and product," said Maria Rua Aguete, executive director at IHS Markit speaking at IBC 2019. In other words, the industry can pump as many 8K screens it likes into the ether but content producers are not taking the bait.
Tags: Technology