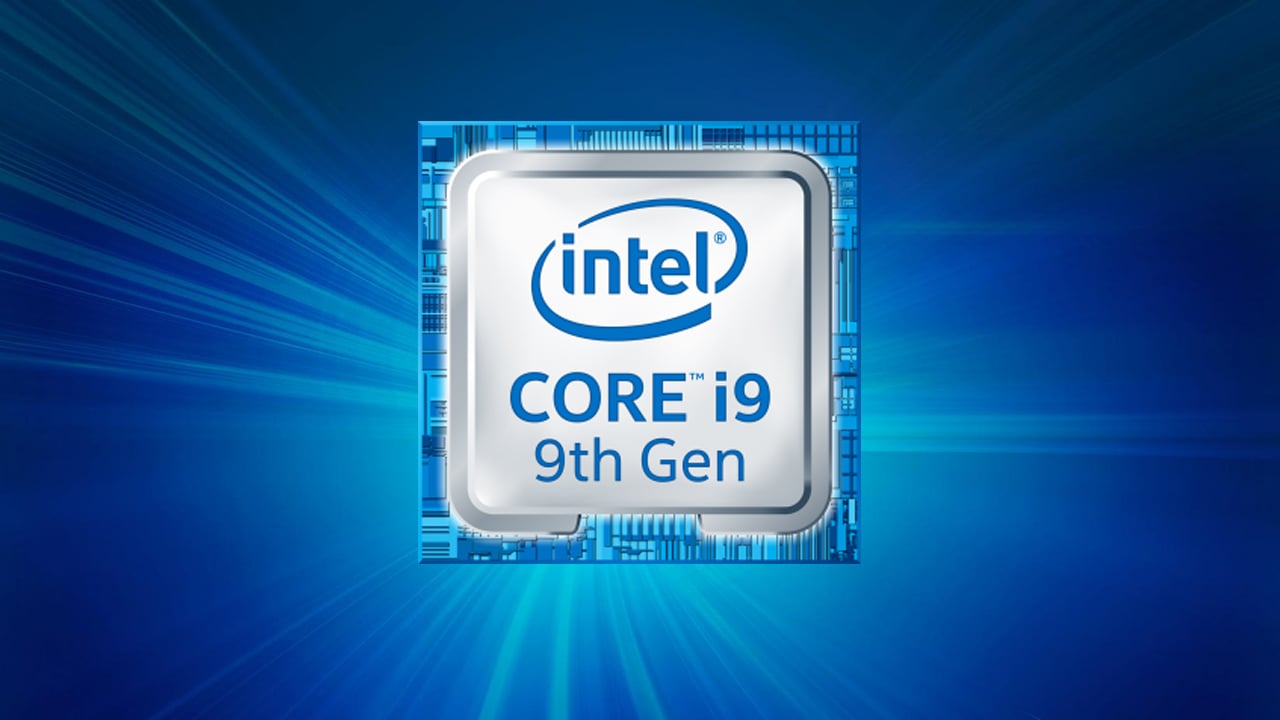 Intel has launched a new series of 9th Generation desktop processors that finally delivers eight hardware cores for mainstream PC users and gamers.
The three new models are:
Core i9-9900K, 8 cores, 16 threads, base speed 3.6GHz, Maximum Turbo 5.0GHz.
Core i7-9700K, 8 cores, 8 threads, base speed 3.6GHz, Maximum Turbo 4.9GHz.
Core i5-9600K, 6 cores, 6 threads, base speed 3.6GHz, Maximum Turbo 4.6GHz.
Workstation users may not appreciate the magnitude of this news as they were able to upgrade from ten cores with the X99 platform to 18-cores with X299. By contrast in the world of mainstream PCs Intel persisted with four cores for many years, up to the 7th Gen. Core i7-8700K and then last year we saw the Core i7-8700K with six cores. One year later we are moving to eight cores with Intel and can clearly thank the impetus that has been provided by AMD with their Ryzen 7 CPU.
Specification of Core i9-9900K
8 Cores and 16 Threads
3.6 GHz Base Clock Speed
5.0 GHz Maximum Turbo Frequency
LGA 1151 Socket
9th Generation (Coffee Lake Refresh)
14nm++ Fabrication Process
16MB Cache Memory
x16 PCIe 3.0 for CPU
Up to x40 PCIe for Platform
95W TDP
130W Thermal Solution
Intel UHD Graphics 630 (350-1200 MHz)
Dual-Channel DDR4 2666-4600MHz Memory
64GB Maximum Memory Support
Supports Intel Optane Memory
Intel 300 Series Chipset Compatible Only
3 Year Warranty
These three 9th Gen. parts use the same CPU socket as 8th Gen. Coffee Lake and are backwards compatible with existing Z370 motherboards, however Intel has also launched a new chipset called Z390 that is intended as the ideal match for 9th Gen. In fact the Z390 chipset is remarkably similar to Z370 with added support for Wi-Fi, USB 3.1 Gen.2 and a step up in the series number of the Management Engine. It is something of a mystery why Intel did not launch Z390 six months or a year ago, however it is here now and first impressions are that Z390 motherboards are high quality and slightly more expensive than Z390.
Fabrication process
Intel has used the same 14nm++ fabrication process and architecture as 8th Gen. so it is hard to see why an increase in the core count merits a step up from one generation to the next. The likeliest explanation is that Intel either has to make constant progress or needs to appear to make constant progress. One welcome change is that the heat spreader on the 9th Gen. CPU die is now soldered which should help heat to leave the CPU and move into the cooling system.
The three new CPUs are quite distinct from each other, although Core i5-9600K looks remarkably similar to Core i5-8600K except the six cores/six threads have gained a 300MHz bump in Maximum Turbo clock speed. This does not necessarily mean you will see the benefit of the clock speed as it is dependent on the power supply, motherboard and cooling system but on paper the Core i5-9600K is an improvement.
Core i7-9700K is an oddball as it has eight cores without Hyper Threading so there are only eight CPU threads with a Base clock speed of 3.6GHz and Maximum Turbo of 4.9GHz.
Core i9-9900K has Hyper Threading enabled, so eight cores and 16 threads, with a marginally higher Maximum Turbo of 5.0GHz. Psychologically that is a huge number and testing shows it applies to one or two cores, however you will see all eight cores running at 4.8GHz in software such as Blender or Adobe Premiere, which is still impressive.
If you want to run the i9-9900K CPU at 5.0GHz or 5.1GHz you can bump up the core voltage to 1.35V and crank up the multiplier, however the temperature will rise close to 90 degrees. Intel's soldered thermal interface helps the situation but it is clear that eight cores are pushing the limits of Intel's 14nm++ technology.
Prices
The downside to Intel 9th Gen. is that the prices have been set relative to the Core-X series of workstation CPUs so Core i8-8700K sells for £450 in the UK while Core i9-9900K is £600 which is exactly double the price of AMD Ryzen 7 2700X. That is a significant premium to pay for an extra 600MHz performance but it also means that Intel can unequivocally claim to have the fastest and best performing desktop CPU on the market.