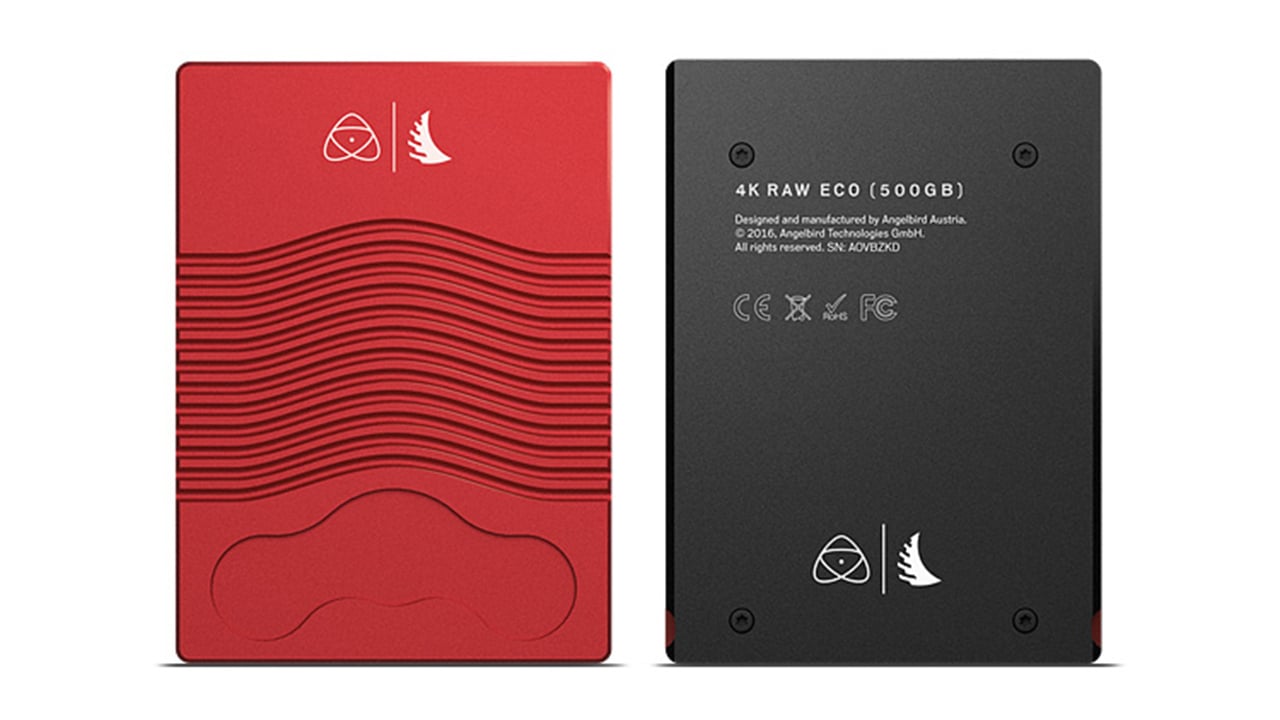 Can a hard drive have sex appeal? Well, if you take a look at Angelbird's range of 2.5" SSDs they certainly grab the eye far more than most competitors! Here's our review of the Atomos certified RAW ECO drive.
Finished in red anodised aluminium the drive looks the part. If nothing else it could be used as a piece of 'tech art'.
The Angelbird Atomos 4K RAW ECO, as its name suggests, was developed specifically for use with Atomos products. The drive has a number of on-paper specs that make it quite appealing, aside from its external design that is.
A sustained write speed of 500MB/s and sustained read of 560MB/s.
Certified for up to 4K 30P RAW CDNG
CNC aluminium engineered chassis designed as a heatsink.
Power smoothing
ESD and overload protection
Built in EDC - ECC error correction
Endurance up to 1500 TBW (500 GB version)
Adaptive thermal protection
Powerloss protection
3-year limited warranty
Shock proof design
Configured for TRIM
Amongst other things. The Angelbird 4K RAW ECO is designed to be ideal for those who want high reliability when recording such codecs as DNG and the new ProRes RAW to the latest Atomos devices. Compatible devices include the Sumo, Shogun, Shogun Inferno, Shogun Flame, Shogun Studio, Ninja Flame, and Ninja Assassin. So good, so Ninjitsu. In order to use the Angelbird SSD your devices will need to be updated to at least Firmware V9, otherwise they will not be able to recognise the drive.
In use, as you would expect, the drive performed flawlessly. Using the Blackmagic Disk Speed Test utility I measured the speeds below over TB3. Not quite the claimed speeds, but frankly I'm going to put that down to potential bottlenecks in the system.
I also tested the drive using the AJA System test, which gave a slightly better result.
The price of the Angelbird RAW ECO SSD is very good value. The 500GB drive for instance can be bought for £266 inc VAT. For a drive as robustly designed and made for day-in-day-out professional use I'd say that was a pretty good price. Yes, you can buy other SSDs for a similar price, but you wouldn't necceserily get all the features such as error correction and the extremely high TBW rating, which is much more suited to the heavy usage that a video drive will be put through.