With the plethora of Black Friday deals out there we don't usually put out articles about them all, but this one from Prolycht stood out.
From today until Friday 3rd December 2021, Prolycht is offering three lights for the price of two, giving you a highly controllable three-light system for a substantial discount.
The Orion 300 FS LED lights are highly colour accurate using a 6-colour LED Hyperlight engine to create an extremely wide colour gamut. The lights can produce a colour temperature from 2000K all the way up to 20,000K with full control over each of the individual colour channels.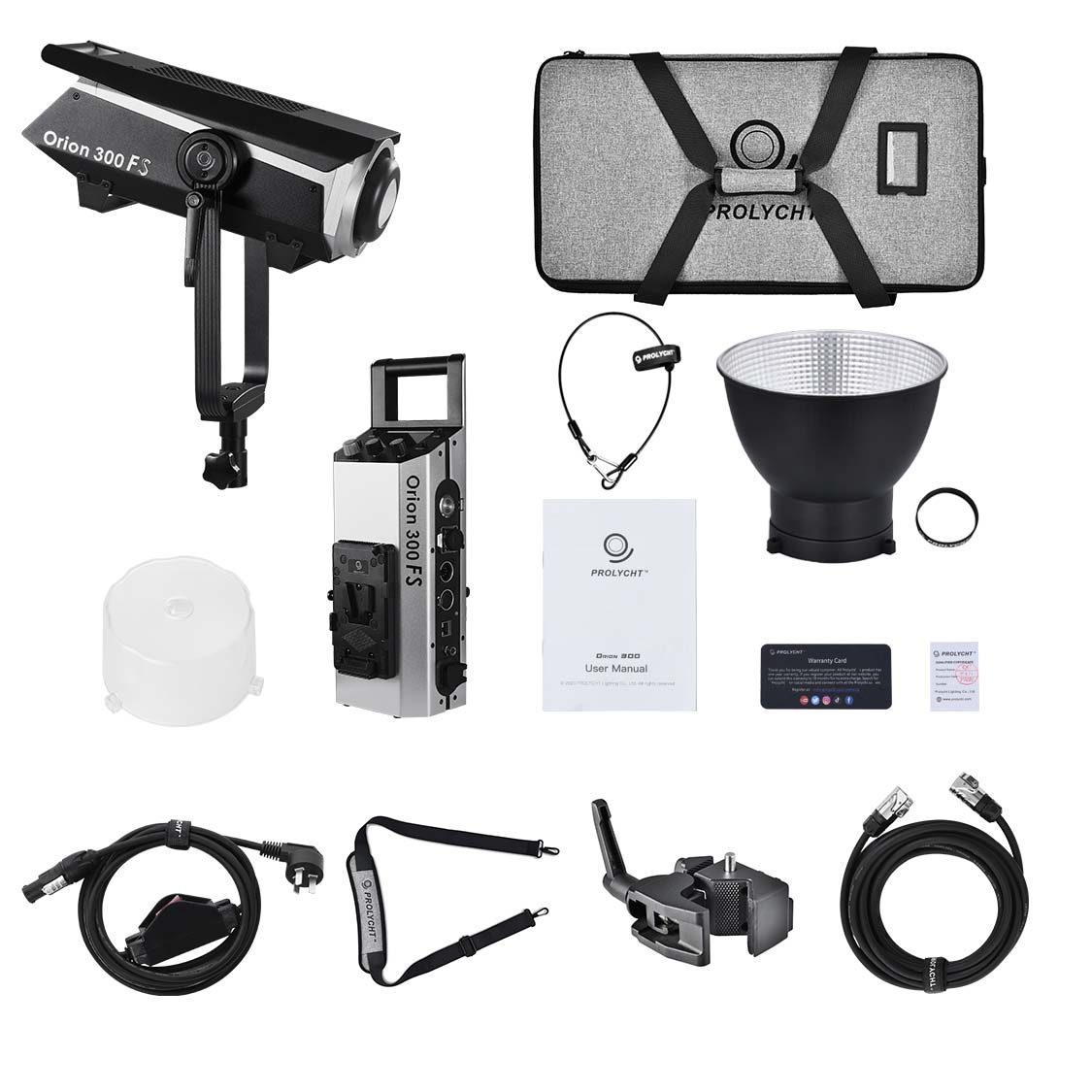 The system is also very adaptable, using an industry standard Bowens mount, so they can produce hard light, soft light, as well as projecting patterns. Additionally the company has just released new firmware for the lights which adds the following:-
Adjusted sensitivity of the selection knob
Improved color accuracy at low intensity
Adjusted fan speed to reduce fan noise
Improved real-time self-calibration
Smoothed color tuning control when using 3rd party apps such as Blackout and Luminaire 3
Improved DMX settings can now be adjusted on ballast when fixture remote connected via DMX
Reduced delay when running multiple fixtures by app
Improved battery power management
The 3-for-2 offer on the Prolycht Orion 300 FS lights takes place through participating dealers. For more information visit Prolycht's website.
Tags: Production Lighting