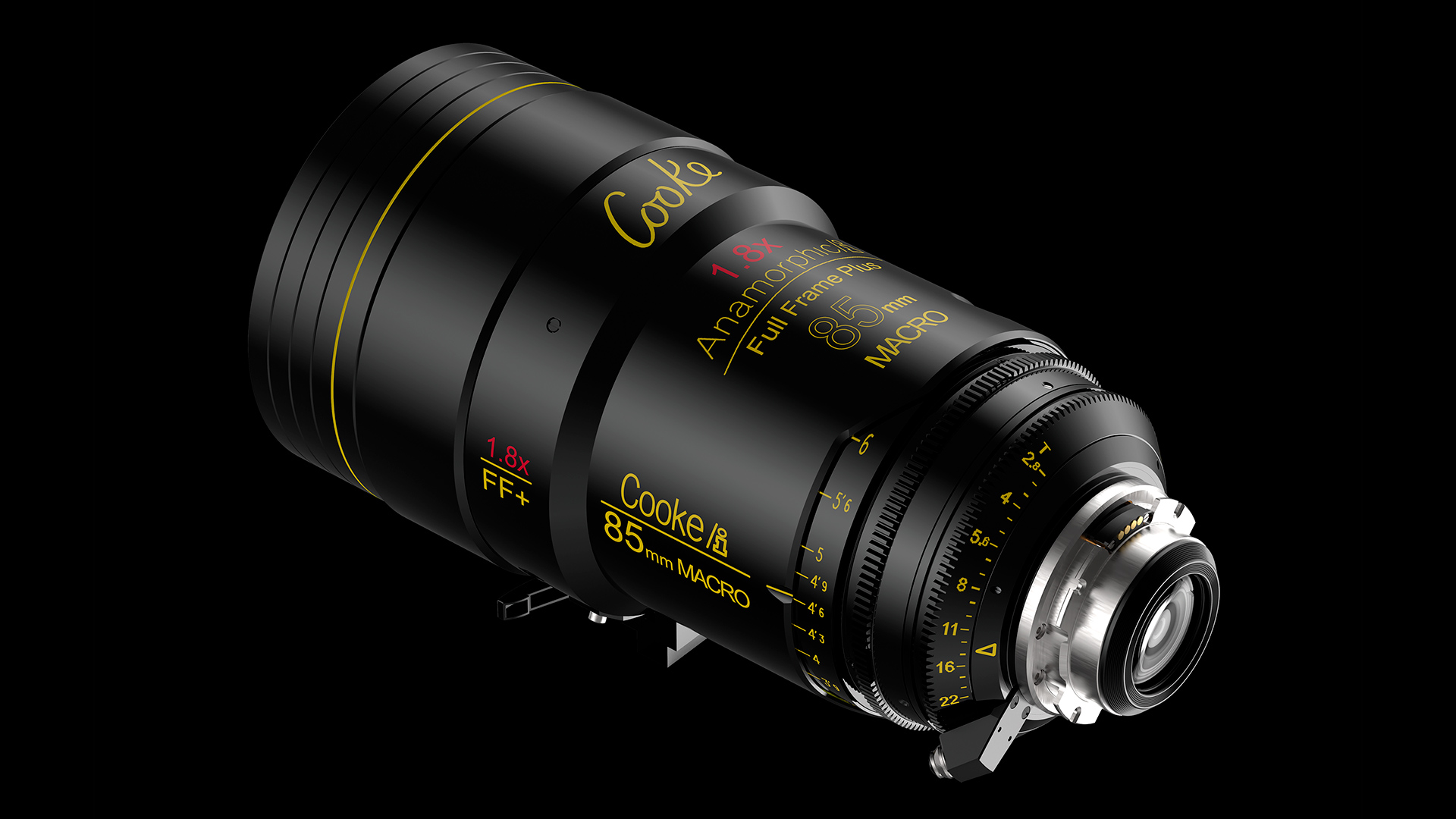 Cooke is synonymous with high quality cinema glass, and today it has revealed its latest line up that considerably expands the variety on offer.
NAB may not be taking place this year, but that hasn't stopped companies from using the power of the internet to introduce new gear. In what is becoming an increasingly common occurrence, Cooke took the virtual stage, or rather office, to unveil its new anamorphic and /i Full Frame Plus lenses.
Cooke Optics Chairman, Less Zellan introduced the new lenses, lamenting the fact that he couldn't meet anyone in person, but enthusiastic about the future of optics. In particular the way in which lens metadata is transforming workflows as manufacturers work together over a common standard. In this case /i Technology Metadata, which the company opened up to competitors.
New lenses
However the reason for the online webinar was the unveiling of new cinema glass, which are versatile new additions to the S7/i range.
The new S7 /i 300mm Full Frame Plus lens
To begin with there's a new 300mm Full Frame Plus option, which adds a much needed super telephoto lens to the range. This opens up to a wide and fast T/3.3, and would appear to be a beast of a lens. Certainly not a piece of glass to be hanging off the lens mount unsupported.
The S7 /i 180mm Full Frame Plus Anamorphic lens
Next up is the Anamorphic Full Frame Plus 180mm, another new telephoto lens with a maximum aperture of T/2.9. Also new is an 85mm Anamorphic Full Frame Plus 1:1 Macro lens with a maximum aperture of T/2.8. Again, this is a hefty piece of glass that will need support.
The new Cooke Optics 60mm S7 /i Full Frame Plus Macro lens, also available in 90mm and 150mm versions
A 60mm, 90mm, and 150mm 1:1 Macro lens in the non anamorphic S7 /i Full Frame Plus range round off the new announcements.